New Mexico's ProStart Equips Students with Essential Skills and Experience for Future Careers
Developing the next generation of hospitality industry leaders through hands-on training and industry connections
By Lawrence Baker
"Growing up as a child, I remember the passion my grandmother had for cooking and the hospitality she showed her guests," beams Sara Green, Prostart alumni from Rio Rancho High School, as she recounts how participating in the high school culinary program impacted her life. "She would go out of her way to cook me whatever I wanted, even if it wasn't something she was already preparing. That passion continued with my dad, and I remember the nights we'd cook together. I remember taking what I learned in ProStart and showing it to my parents."
Sara, like many students across New Mexico, discovered her talent and passion for the hospitality industry through the ProStart program, facilitated by the New Mexico Restaurant Association. ProStart is actually a national program that brings industry standard hospitality education and training directly to high school students, teaching culinary skills, food safety, business management, cost planning, menu building, and all the other skills they will need to find success in a hospitality career.
"ProStart gives high school students a leg-up when looking to join the workforce," says New Mexico ProStart director Tom Schuch. "The students learn marketable and practical skills including being able to create casual to gourmet meals as well as business and marketing skills. It gives them an opportunity not only to learn about kitchen and business topics, but it is also a way to meet new people and learn about teamwork and work related personal relationships. The most motivated students will be able to create an entire restaurant concept from the ground up."
"The program is not just for students who wish to be chefs. ProStart helps all students with employable skills," says Elly McAlpline, ProStart educator for Volcano Vista High School in Albuquerque, of her school's decision to provide the ProStart program for its students. "ProStart not only teaches students valuable cooking skills but also prepares them for the workforce. Students who complete both years of the program do not just gain kitchen skills. In some schools like mine, they have opportunities through school-based enterprises to gain skills and experience in management."
Elly claims ProStart gives her students opportunities that other culinary curriculums do not. She feels the focus the program places on skills development, management knowledge and building experience is what all students need, no matter if they are an employee or a customer. 
According to Sara, the most valuable lessons she picked up during her time in ProStart include knife skills, teamwork, and multitasking.
"Knife skills are the fundamentals, and knowing them helps you in the kitchen no matter where you go. Teamwork is valuable because it helps with success in the industry, being able to work with and communicate with everyone. Also multitasking is valuable because the restaurant industry is a go go go industry, and the more tasks you can get done in your day, the better success you'll have," Sara explained.
She had nothing but good things to say about her time as a ProStart student, "I wouldn't be in this industry if it wasn't for the amazing people in ProStart who helped teach and encourage me when I was first starting out. If you have the passion, run with it. It's not going to be easy, but with hard work and dedication, you'll go places. I definitely feel that ProStart prepared me for a career in culinary, especially with competitions. The competitions help to showcase the students skills and talents and that's what the chefs and industry workers look for in the next generation." She says her experience enabled her to land a job as the pastry chef for Horno Restaurant in Santa Fe, and she has recently accepted a position with US Foods to be a territory manager.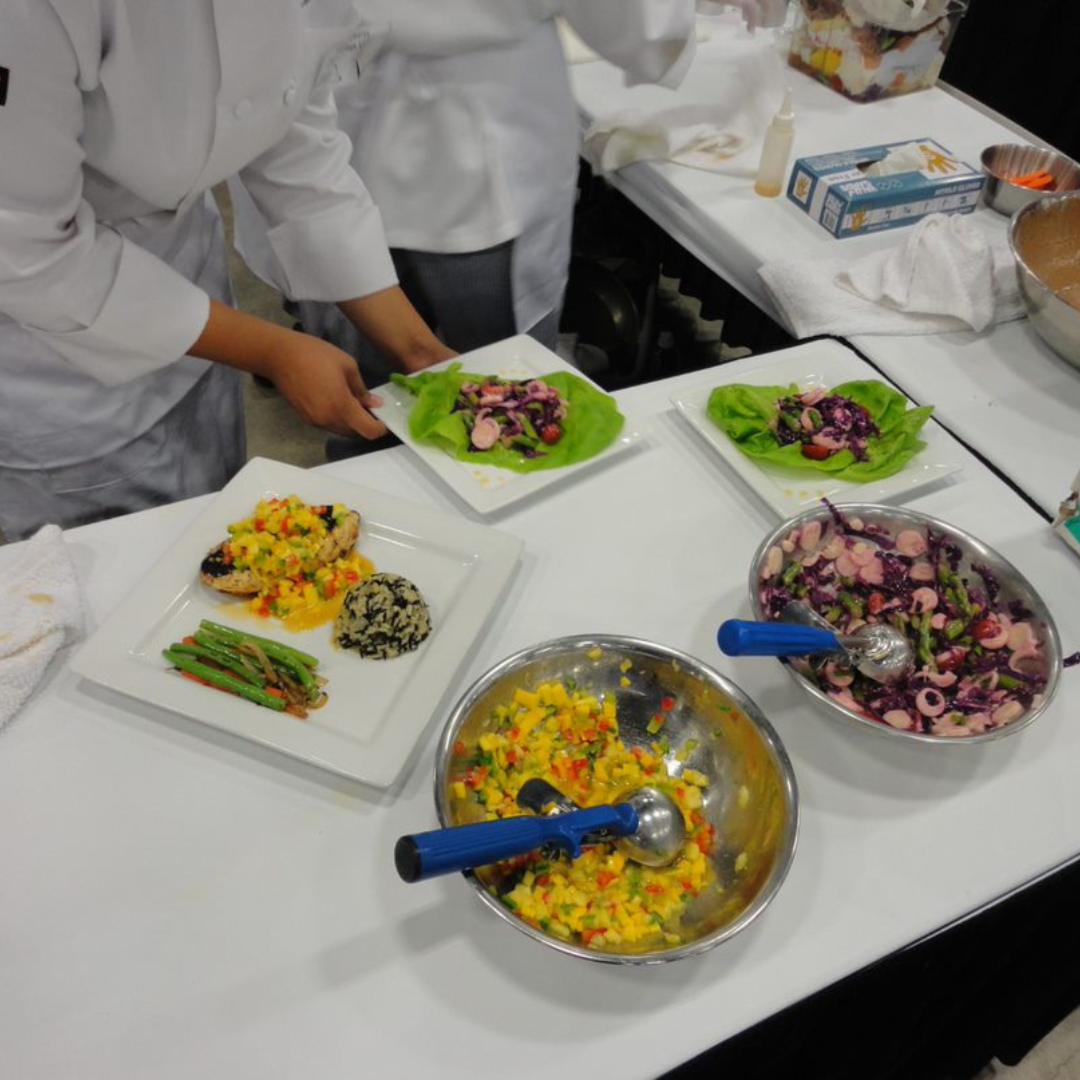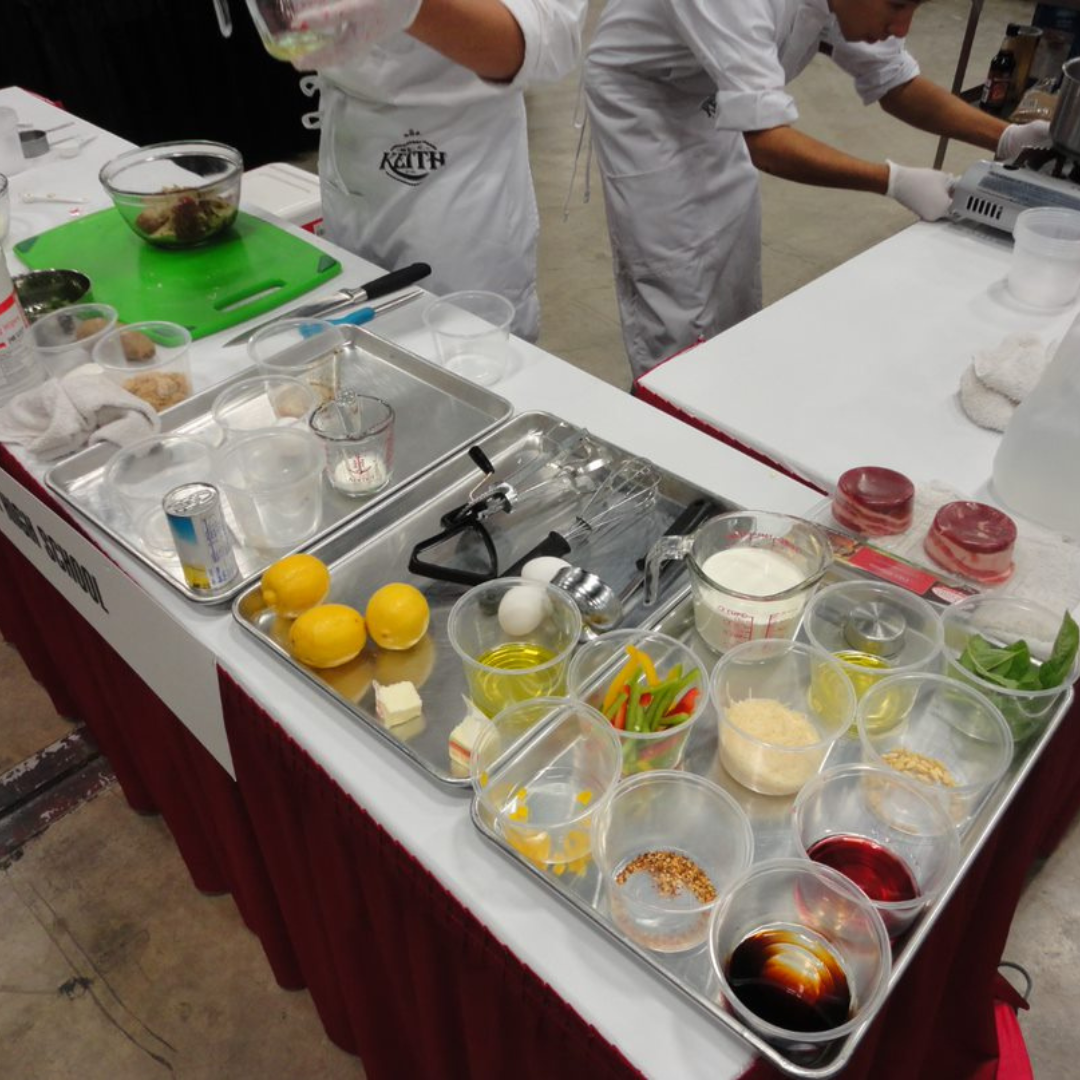 ProStart can be found in hundreds of schools across the country and 36 schools right here in New Mexico. Chances are good that a school near you has a program. Not all schools are capable of hosting the program, according to Tom. In order for a school to participate, first the school needs to have an educator who is interested in teaching the curriculum. The school also has to have a kitchen facility available, and a budget to purchase the necessary curriculum materials (i.e., utensils, equipment, and food). 
For the New Mexico schools with a ProStart program, Tom says it means students can begin a career without having to start at the bottom of the career ladder. "They can walk in the door and step into a supervisory position immediately. Their upward movement toward management and eventual ownership will take far less time than someone without the ProStart education. I wish this was around when I was in high school. These students are learning in two years what it took me many years of on-the-job training to learn," he explained. 
Here in New Mexico, the program is facilitated by NMRA through the Hospitality Industry Education Foundation. The foundation not only administrates the high school culinary program but also serves as the connection between students and future opportunities. Each year, the foundation awards scholarships to graduating seniors that plan pursuing post-secondary culinary education at universities, community colleges, and private culinary schools, through the Tom Willis Memorial Scholarship. In 2022, the foundation awarded $7,500 in scholarships to students to help pay for the next step in their education. Another component that NMRA is actively working on is job placement for students in ProStart programs. Over the past year, partnerships have been developed with local communities to create a path from school to restaurants. 
Each spring, the foundation hosts high school students from across the state to compete in the New Mexico ProStart Invitational, a culinary and management competition for high school juniors and seniors. Students who are taking ProStart classes compete to see who will become the state champion and represent New Mexico in the National ProStart Invitational, hosted by the National Restaurant Association Educational Foundation. This year's state event will be held on Monday, February 27 at the Sheraton Albuquerque Uptown. The National ProStart Invitational is May 2-4 in Washington, D.C. 
NMRA CEO Carol Wight says the association has plans to continue outreach and partnerships to both strengthen the ProStart program and help fill some of the empty positions restaurants have been struggling with recently.
"We want ProStart to serve as a springboard to future employment and also help funnel trained students into an industry that has had a difficult time with staffing in recent years. These students are the future of our industry and the future is now. Our goal is to get the next generation engaged and passionate about things like customer service and food safety, and teach them to see this as a career avenue not just another job," she says. So far that plan is working. Sara says her time in the program contributed to her finding employment. "I personally have taken jobs because the chef noticed me at the competitions," she says. "It's also a great way for the students to network and get to know the people in our industry." 
Contact your local high school to find out how you can be a part of students' success and support the next generation of hospitality professionals.
Lawrence Baker was born in New Mexico and has spent most of his life in the Land of Enchantment. His passion for storytelling led him to get his journalism degree from Eastern New Mexico University where he was editor-in-chief of the school newspaper. After graduation he bounced around reporting jobs until he found a fit working political campaigns and marketing gigs around Albuquerque before transitioning into more senior roles. Lawrence has been the communications director for the New Mexico Restaurant Association for four years now and enjoys advocating for his fellow New Mexicans. He can be reached at dining@nmrestaurants.org.