Young Writers Light the Way
Books by youth experiencing challenging times can guide us through our own.
This time of lockdowns and social distancing is a great time for youth (and adults) to write down and record their experiences and stories, and to read the experiences of other young people in difficult times.
As I began researching books and stories written by young people, much of what I found was agonizingly sad. I was brought back to my days in library school when I would hear so many of my fellow students say, "It was so sad, I just loved it!"
For me, I find I have entered a time when it is important not to get lost in episodes of great sadness, but rather to focus on what I can learn from that story and make things better. How can I not repeat those mistakes? How did that writer's failed hope or dream lead to something better? What is the bright side?
These books, all written by youth, capture the feelings, experiences and perspectives of young people at specific, poignant moments in their lives. In the coming days, I hope your children will leave comments, below, about the uplifting, positive things they brought back from tragic stories, and also share their own knowledge of fun stories youth have written.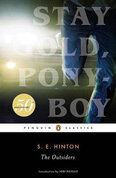 An old standby that remains worthy is The Outsiders by S.E. Hinton. It is a story about gangs and violence amongst boys, not yet men. S.E. Hinton wrote this book while she was in high school and published it in the late '60s. Kids die, there is murder, there is suicide, and it is beautifully written. "Outsider," as the name implies, is a statement on social separation and aggression gone terribly wrong.
Our protagonist, Ponyboy, is 14 in this story. Generally, youth like to read about youth their age or a year or two older, but there are many 14-year-olds who may not be not ready for this book. The Outsiders is suited for the older, seasoned teenage reader. While the protagonist is 14, his fellow characters are older, which helps make it resonate better with the older reader. This book is best read and discussed amongst teenagers along with their adults. Spoiler alert: The story begins where the story ends.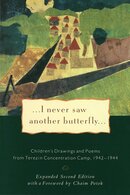 I Never Saw Another Butterfly: Children's Drawings and Poems from Terezín Concentration Camp 1942-1944 was edited by Hana Volavkova, a survivor of World War II and curator for the Jewish Holocaust Museum in Prague. Let me first say that it is interesting to note that many of our youth are fascinated by history and actively seek to study history from library books. At what age are young minds ready for the horrors of history? This book may be one that begins to touch on that subject for your family.
Terezín was something of a waystation for Jewish children with their parents on their way to the extermination centers. While it was a ghetto, it served as a model to be shown to foreigners. Volavkova collected and edited the poems and art created by Terezín children. In the book, the first poem's last two lines read: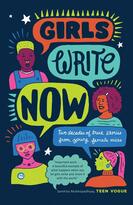 The book Girls Write Now: Two Decades of True Stories from Young Female Voices was put together in New York by Girls Write Now, a writing and mentoring group formed for girls in need. It is appropriate for girls in seventh grade and up and is a sometimes poignant, sometimes joyful statement by young women. Some of the writings are short memoires, some are poems, some are essays, some are short, some are several pages, some are polished, some "a little rough." All speak strongly for women's empowerment, and there will be at least one which will speak to you personally. 
I would like to share this from Girls Write Now author Britney Nanton's essay, "Who am I," on Page 79. She writes: 
"If I could express myself in three words, I don't think I would be able to. You see, I don't quite know how to describe myself. Also, I don't feel like it would be right to just label myself in only three words. But, if I had to, I think I would choose the words different, introverted and kind."
If you or your child were encouraged to write but don't know where to start, consider writing something about, "Who am I?" For a little assistance, go to your library's catalog, use the search terms "how, to, write," and narrow your search to "juvenile" for books on that very subject. There are hundreds, if not thousands.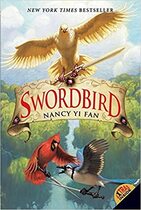 Swordbird is the first of a series written by Nancy Yi Fan. Like Stephenie Meyer, whose Twilight vampire series was inspired by a dream about a sparkly boy and girl, Fan has also said her book was inspired by a vivid dream. After the events of 9/11, 11-year-old Fan dreamed about birds at war. She immediately started her first book and finished about a year later. Swordbird is an adventure laced with humor and evildoers. All the characters in this book are anthropomorphic woodland creatures. It is appropriate for children ages 8-12, although there is death and violence amongst woodland creatures.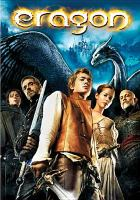 One cannot present a list of stories written by youth without adding Christopher Paolini and his Eragon dragon series. Christopher was 19 when the first book was published, and it has since gone on to be a bestseller. There is even a movie based on Eragon. The books fit nicely into a world of swashbuckling heroes coming of age, an underdog befriending dragon, magic and mayhem. Most teenagers, particularly boys, would enjoy these stories.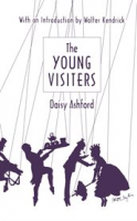 I remember one of my elderly uncles telling me that in his day, to meet girls, one would walk to the Plaza in Santa Fe. The boys would walk one direction around the Plaza and the girls, along with their chaperones, would walk the opposite direction around the Plaza. They would look at each other and smile — perhaps even raise a brow. I suspect my uncle was prone to exaggerate, but one can learn a great deal about our present world by looking at the social conventions of the past. Ashford's book, aside from little oddities, makes for a nice read or read-aloud for youth, or adults, of all ages.The Young Visiters or Mr. Salteena's Plan by Daisey Ashford is a 1919 tale written when the author was 9 years old. It is like a toned-down Jane Austen novel but with misspelled words and conventions out of sync with the social conventions we would normally associate with Austen. For example, our young, single, female protagonist travels about without a chaperone and spends a holiday, in a manor house, with a male's bedroom next to hers.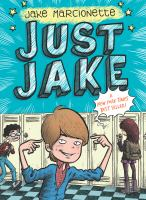 The Just Jake series began publication when author Jake Marcionette was 12 years old. The diary-style book features the rather slapstick middle-school humor tweens can relate to. Again, this is a book parents will want to read. How one regards each individual with respect and find solutions for dealing with the difficult situations middle schoolers interact with are worthy conversation touchstones.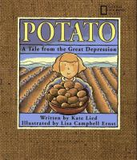 Potato: A Tale from the Great Depression by Kate Lied is an exception to the rule that it is difficult to find books written by very young children. Actually, this book is an exception with an exception. Kate was 8 years old when she wrote this, but it is based on a true story told to her by her aunt. It is perfect for 3- to 7-year-olds. It is also great for children learning to read. I have fond memories of helping my grandmother in her garden, which this book reminds me of; however, Grandmother and I "dug" potatoes and did not "pick" potatoes. Oh well, I don't suppose it makes that much difference. One thing I have had the pleasure to experience is the great big whoppers kids can tell. Try to get those stories written down and recorded!
We are living in unprecedented times, and I suspect the return to normalcy will look different than it used to. There is an old saying, "If you always do what you'd always done, you'll always get what you always got." What have you and your children done with this time? Write down and record your stories! What fantastic stories, real or imaginary, can you invent for the future? 
Have a great winter of reading and writing!