Embracing the Spring Thaw
Appreciate the season in nearby nature.
Amongst all the uncertainty of the times, one thing is for sure: the promise of spring! And without a doubt, spring 2021 is especially sweet. Like clockwork, green leaves sprout from the trees, blue flax dots the Acequia Trail, and the apple orchard in the Railyard Park blossoms in pastel pink. Through turbulent times, nature has remained a steadfast constant comforting us with the certainty of the seasons. If there ever was a spring to celebrate, to appreciate, to take notice of — it's this spring. While we patiently wait for safe indoor gathering to resume, spring offers us the outdoors once again. Embrace this season of renewal by appreciating nature, but not the nature that you have to drive to or that requires a bunch of fancy gear in order to enjoy. Rather, enjoy the nature that is nearby.
Nearby nature is that tree you pass every day, those birds making a ruckus outside your window, or maybe your local park. It's squatting to watch ants on the sidewalk. It's noticing the swollen buds about to burst on the cottonwoods. It's slow blinking with the sun warm on your face. It's nice to know that you don't have to be any certain way or need to own any certain thing to enjoy the wonders all around us. 
Here at the Railyard Park Conservancy, we've been inspired to try our hands at nature journaling. Motivated by RPC volunteers, the book The Lost Words by Robert MacFarlane and Jackie Morris (see Lynn Grime's article, There's a Word for That! from our Spring 2019 issue), and John Muir Laws' nature journaling website, we can attest that the world of nature journaling is truly amazing! You can go crazy with it — travel with binoculars and incorporate watercolors into your efforts — but really, a simple pencil and piece of paper are all you need.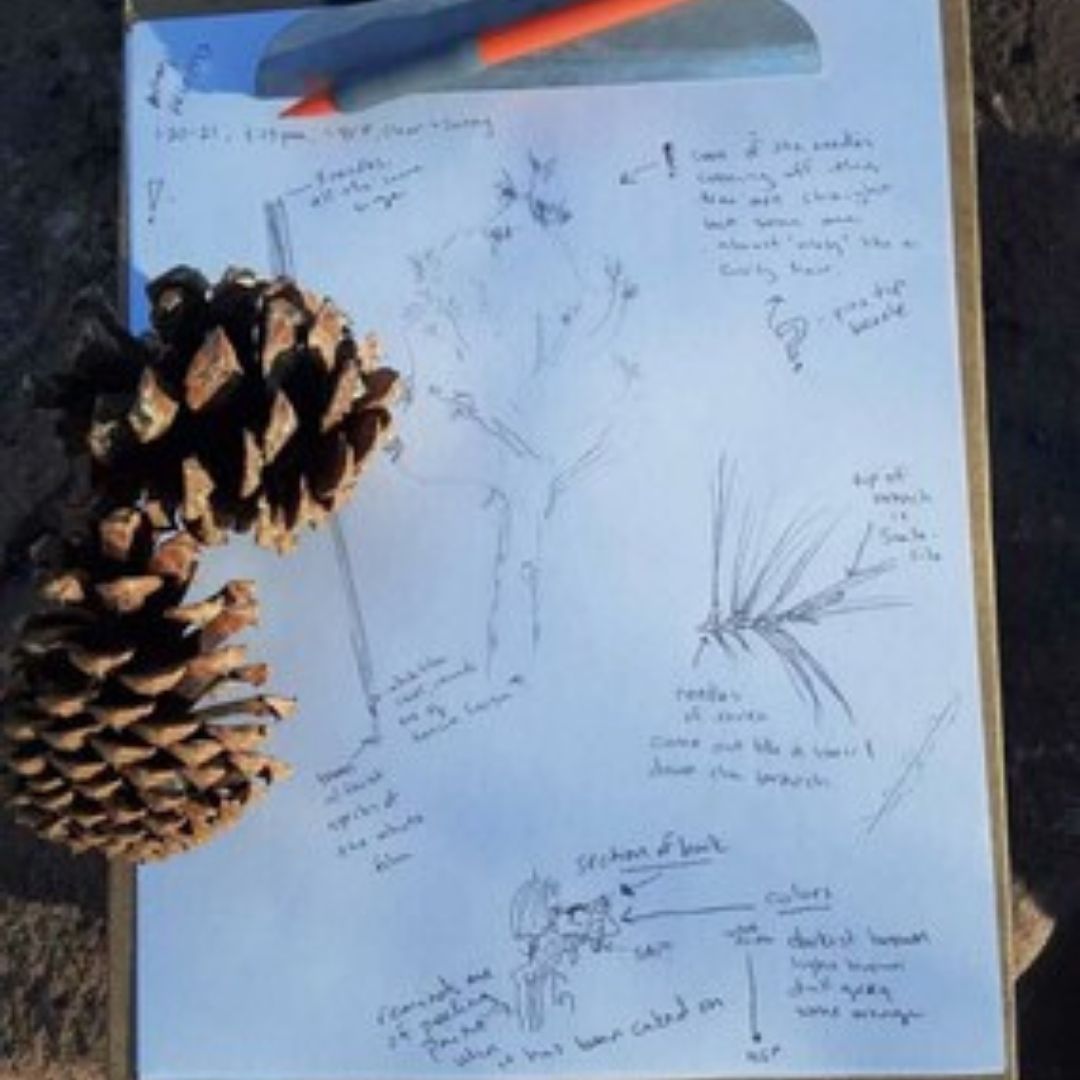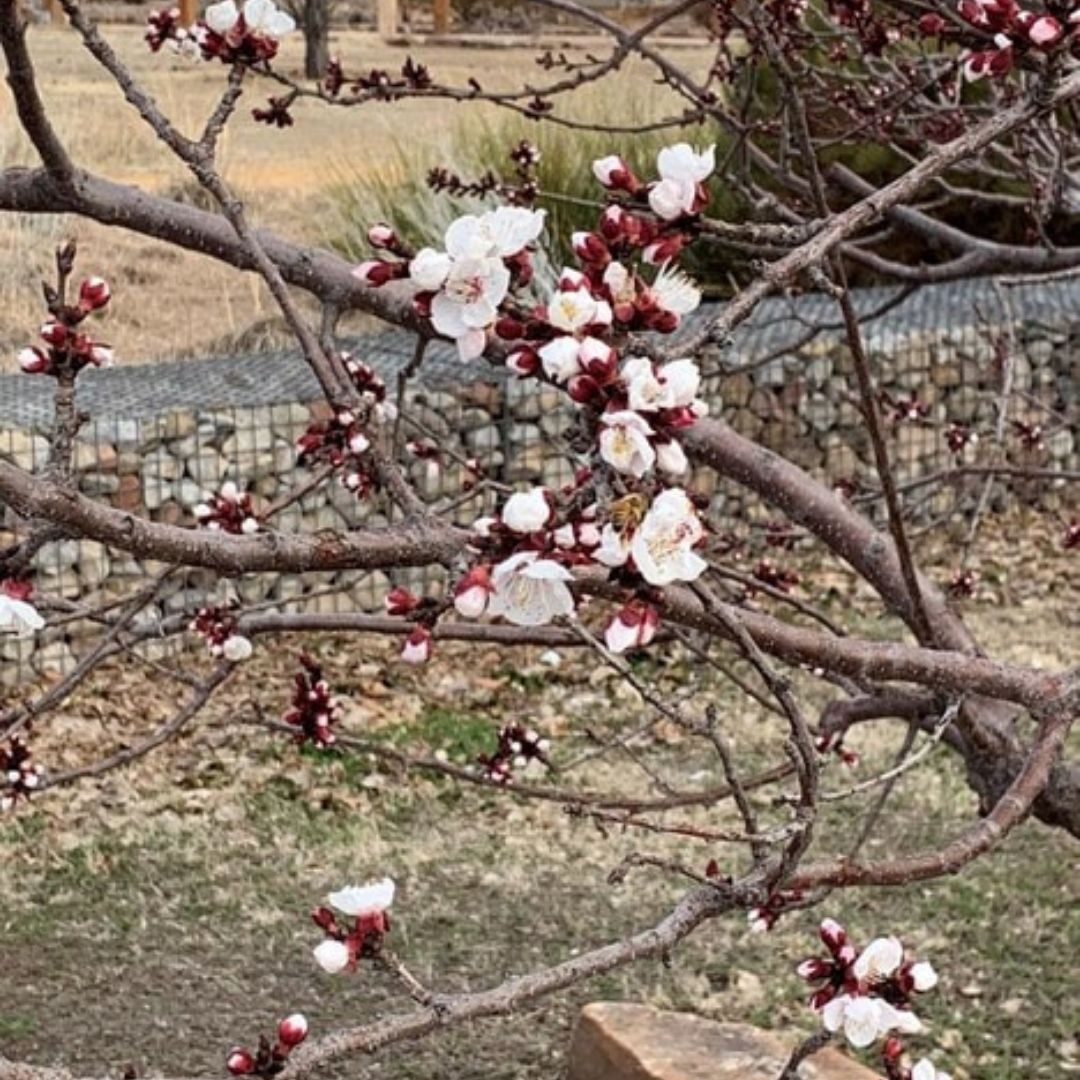 Here's a little how-to, should you find yourself in appreciation of the nature near to you: 
Find a place of your choosing and settle in. Take note of the time of day, the temperature, where you are at, who is with you, what it feels like. Write all that down as you get settled.

Pick a nature subject that captures your eye and observe it in full. Give yourself time to really sit and look. Do a rough sketch of your subject just focusing on the outline. You should be looking at the subject more than the paper. In fact, if you can avoid looking at the paper all together, even better! Take your time on this. Go slow. No need for this sketch to be perfect. Draw lightly and don't be afraid to make mistakes!
Next, key into the broad details. Add these details to your rough sketch. You can clean up the shape a bit on this second go-around, too. This is when it's OK to look at the paper a little bit more as you draw.
Then, hone in on one detail and do a second sketch. For example, grab a pinecone or leaf from the tree you are observing. Or maybe do a close-up of one section. This picture can go next to the first drawing to really flesh out your subject.
Add labels to your drawing. For example, draw an arrow from a petal and write out the color you observe. As you're writing down your observations in word form, consider these three questions: What do you notice? What questions do you have? What does it remind you of? There are no wrong observations — have fun! Your nature drawing can have a gazillion labels or trains-of-thought on it.
Go further still. Pay attention to your senses and consider going beyond sight. How does it smell? Feel? Sound? Taste? Expound on the observations you already made.
Do not be critical of your drawing or observation skills. Forget spelling (for a little while)! The more you do it, the better you will get, and this exercise is not about the finished product. It's about the process. After doing just one drawing, you will find yourself in awe of the subject you just explored.
Besides appreciating nature in a journal, through the pandemic we have been reminded that our trails, parks and green spaces are a valuable resource not to be taken for granted. Access to nearby nature offers our community increased opportunities for exercise, play and fresh air. Exposure to nature can even help your mental health! After being cooped up in our homes for months, it's amazing what some time outdoors can do for your well-being.
Need some motivation to get out? Come by the Railyard Park in late April for your chance to see goats and sheep! The RPC is excited to collaborate with Quivira Coalition, Horned Locust Goatscaping and the City of Santa Fe to continue our three- to five-year grazing project, Graze Days. Learn about the magic (and science!) of hoof action, grazing and manure to help restore soil health in the park's native grasslands. Check out our Graze Days webpage in early April for upcoming dates when the goats and sheep will be in the Railyard.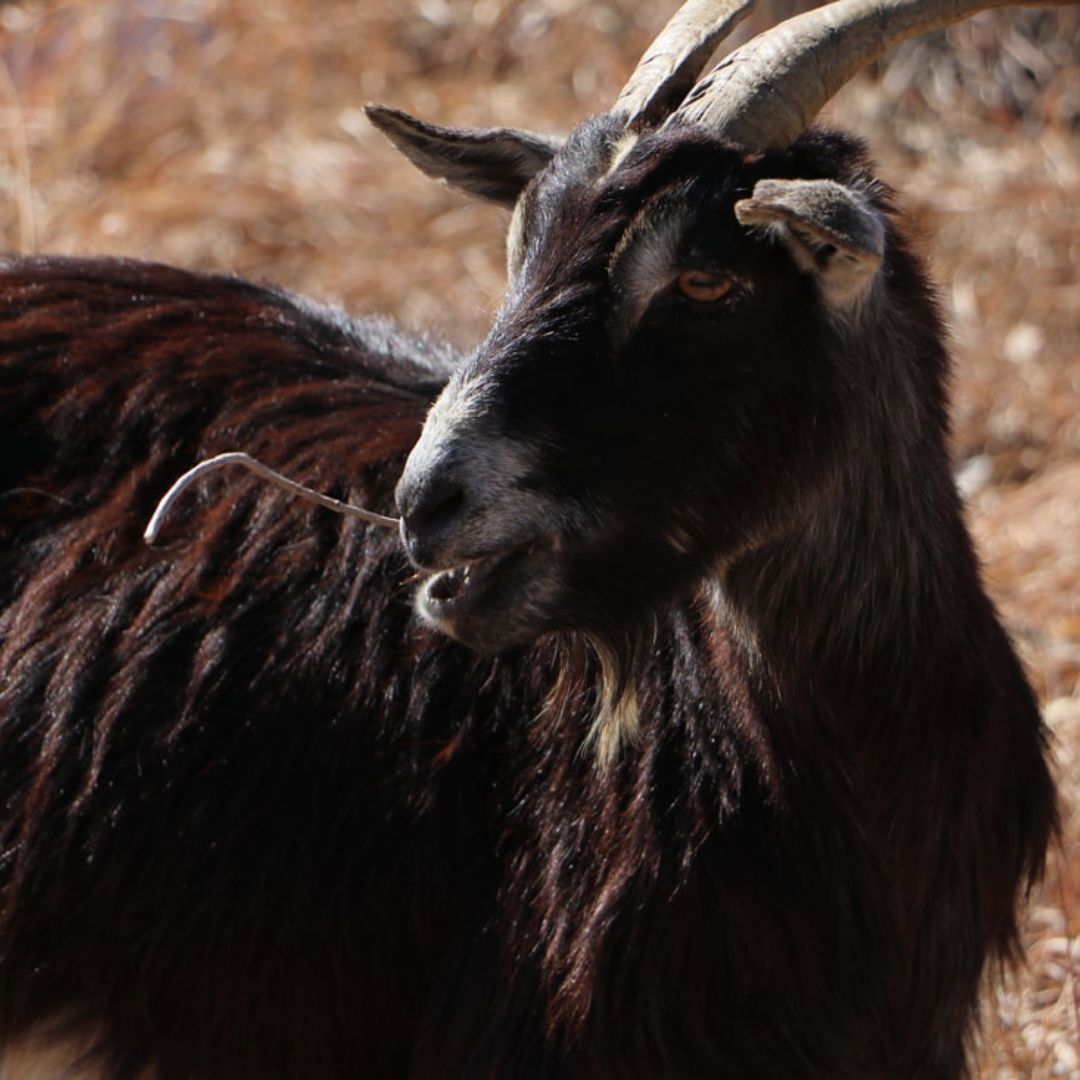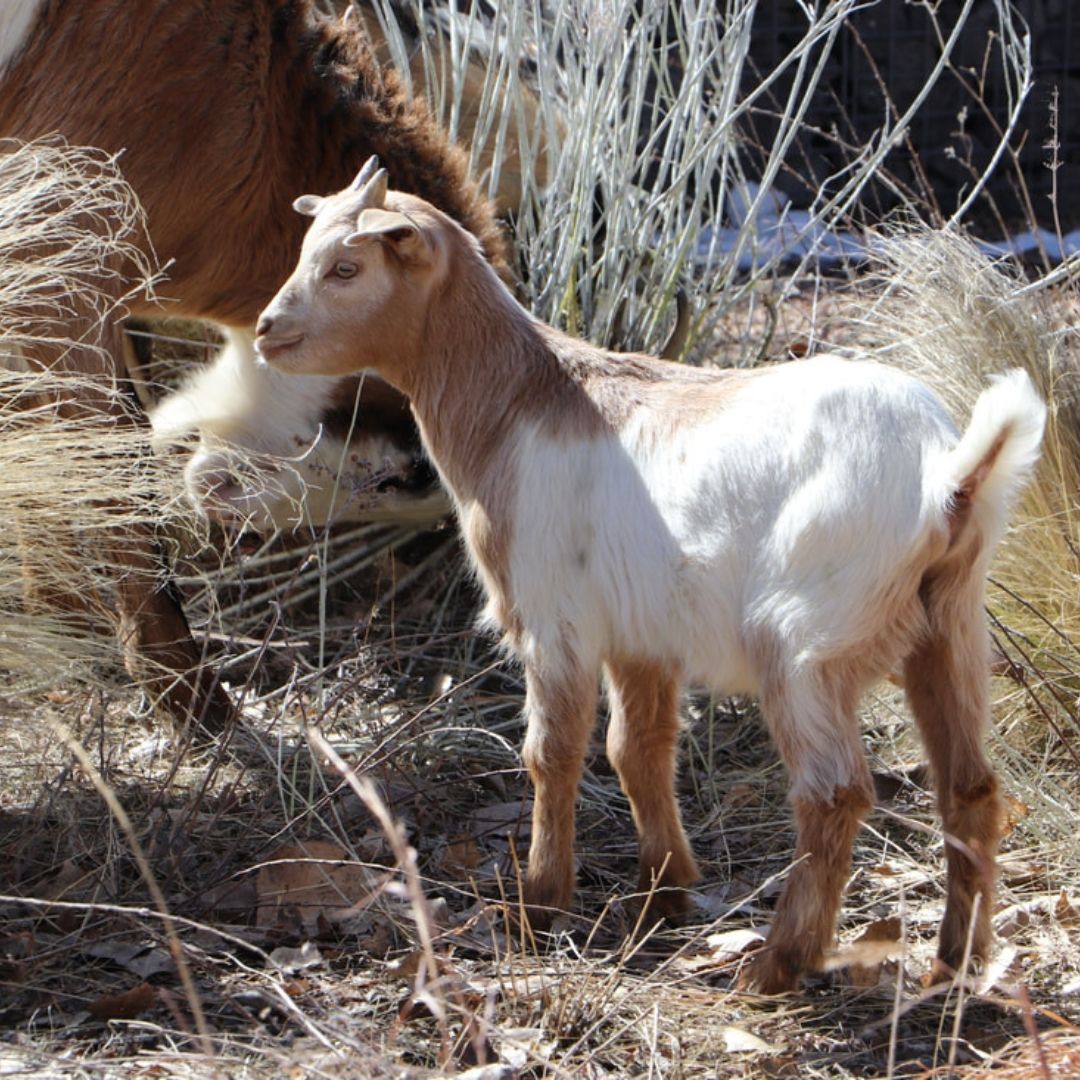 Or maybe public art is more your style. One thing that makes the Railyard Park unique is its commitment to public art. With other programming stalled, free public art has poignantly captured the moments we're living through. Catch the O'Gah Po'Geh Community Altar before it leaves on March 22. Designed and constructed by a multicultural cohort of artists in collaboration with Earthseed Black Arts Alliance and Walk the Talk Santa Fe, this project is directly inspired by the current civil rights movements and calls for racial justice. The O'Gah Po'Geh Community Altar offers a safe space to reflect, heal and connect with the greater community.
Also this spring, the Railyard Park is excited to host an exhibition of living-laboratory artworks called Urban Ecologies. Opening on April 22 (aka Earth Day), this public art exhibition will feature temporary outdoor eco-art installations that are the product of interdisciplinary collaboration. Think: hidden ceramic mushrooms, a human-sized kaleidoscope, a series of handmade flags denoting different native plants across the park, multilingual plinths sharing lesser-known facts about the park ecosystem, glow-in-the-dark chalk messages, an artificial grass sculpture reclaiming a lawn mower and an intricate sculpture that invites passersby to produce a drop of water! 
Santa Fe cares about its kids, the health of our communities and access to the great outdoors. Understanding the widespread benefits associated with access to parks and the outdoors, Santa Fe bicycle and park advocates are uniting to bolster park engagement throughout the city. Through a Safe Routes to Parks grant, the Railyard Park Conservancy, the Metropolitan Planning Organization, Bike Santa Fe and other community collaborators are working to improve connectivity between parks, trails and schools, particularly on the south side of town.
Keep an eye out for outreach, art and advocacy associated with Safe Routes initiatives along our trails and in our parks. In particular, May is Bike Month here in Santa Fe! Enjoy nearby nature by hopping on a bike and pedestrian trail which connects numerous green spaces throughout the City! 
As we cautiously begin to come out of our houses this spring, stay safe out there and get your dose of nearby nature! For the most up-to-date information, visit www.railyardpark.org.