Note from the Editor: What's That in the Air?
A tickle of hope.
In early February, my husband and I spent a day down at the Bosque del Apache Wildlife Refuge, outside San Antonio, New Mexico. In the midst of the great pandemic time warp, it felt like a hundred years since we'd gotten out of Santa Fe, maybe 200 since we'd taken off our coats and felt the sun on our backs. 
At a pond near the entrance, we saw a raucous gathering of snow geese, Ross's geese, mallards and other ducks preening and diving for food. At a little overlook at the top of a hill, we saw a cluster of javelinas, the prehistoric-looking animals with a long triangular snout that look like (but aren't) a wild pig. 
I read that one of the most soothing aspects of nature is the opportunity it provides for engaging our "peripheral attention." Most activities of modern life — using screens, driving, cooking, reading, writing, even most of our sports and fitness activities — require close focus in a narrow field of attention. Nature widens the field. We set out with a particular goal — say, seeing the sandhill cranes — but soon we glimpse a hawk swooping overhead, hear the raucous cries of geese and the water lapping at the banks, feel a breeze or the chill of the sun going behind a cloud, smell the pine needles underfoot. We notice the unexpected: a mound of what we assumed to be mountain lion scat. A male deer in the bushes with a group of does. A lone blue heron perched on one leg in the grass near a creek. It's like a massage for the whole brain.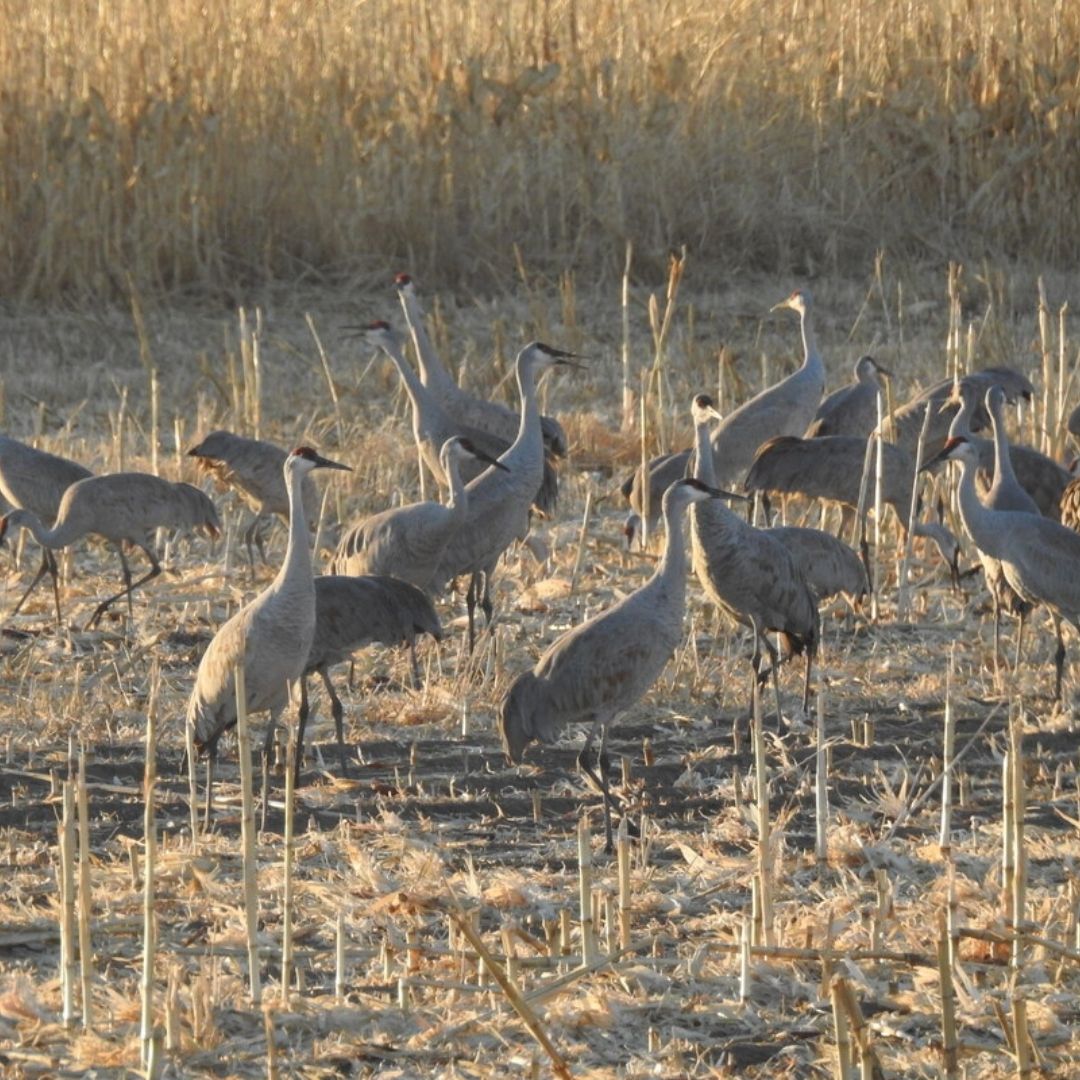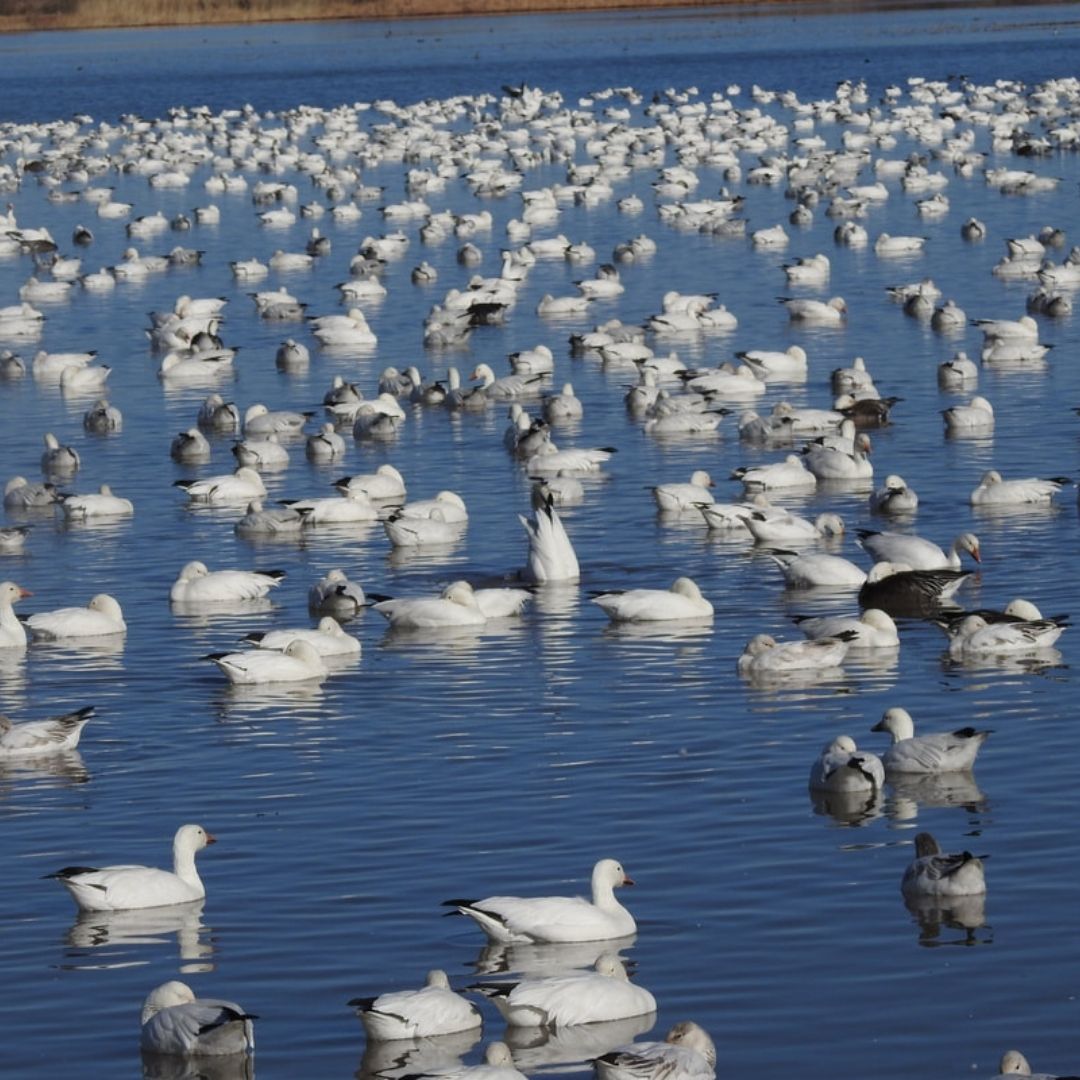 At the sun went down, Charles and I put on our jackets and hats again to watch the sandhill cranes fly down to a pond for the night, with all their melodramatic squawks and squabbles and dances. When it grew too dark to make out more than rough shapes, we drove home, refreshed and renewed for what has come to be "normal life." 
​A week or so later, a wave of storms brought over a foot of snow. Ah, Santa Fe! Nothing says change of seasons here like short sleeves followed by snow coats and back again. But spring is in the air.
And with it, dare I say, something else: a tickle of hope. COVID cases are plummeting. Schools are reopening (so far in super-limited form). Vaccines are rolling out, with amazing effectiveness so far. Days are getting longer, and the first little buds are showing up on the trees. It's not time to let down our guard — or our masks. It's too soon put away our snow boots. But things are looking up. Hope is in the air.  
If your family isn't heaving a sigh of relief yet, you're not alone. One way that families can find comfort right now is to read stories together. Zoey Barnes, the community navigator of Many Mothers, recommends a few delightful books about exploring and expressing feelings. Don't let the target age of these books dissuade you. We never really outgrow picture books! Charles and I have a stash in the bedroom that we used to read to our little boy (who is now 32) that we still need on hard days. See Zoey's lovely article, Reading Through a Terrible, Horrible, No Good, Very Bad Day. 
Many parents are having trouble finding good books for their children, in this extended time when we can't comb the shelves of the library. Tracey Mitchell, assistant librarian of Vista Grande Public Library in Eldorado, offers many useful suggestions for zeroing in on good books, through online search engines and options from our local libraries: With Love from Our Libraries, 'til We Meet Again. 
Santa Fe Public Library launches The Big Read this spring, with a grant from National Endowment for the Arts. In this community-wide program, we're all invited to read Into the Beautiful North by Luis Alberto Urrea, or several related books on the theme the topic of immigration. Librarian Walter Cook recommends a few of his favorites for younger readers — which we can trust will become our favorites, too, in The Big Read Puts Us in Immigrants' Shoes.
Spring brings us back into the garden! Melanie LaBorwit of the New Mexico History Museum shows us how to make birdfeeders out of orange rinds, plant seeds in pots made from sheets of newspaper, and identify one of the tastier and more nutritious native plants, in Let's Get Growing! 
Are you familiar with the Baile de los Cascarones? I wasn't, until Laura Gonzales of El Rancho de las Golondrinas, Santa Fe's living history museum, shared this fascinating New Mexico tradition of celebrating the end of Lent with confetti-filled eggs. You'll want to share her instructions for making your own cascarones with the kids, along with the book she recommends, Dance of the Eggshells: Baile de los Cascarones, by her friend Carla Aragón.
Back in our Fall 2020 issue, Ivy St. Clair wrote about the sadness of sacrificing so many expectations for her final year at Santa Fe High School to the pandemic. In Senior Year Silver Linings, she writes frankly and hearteningly about the positives she found among this year's "storm of negatives."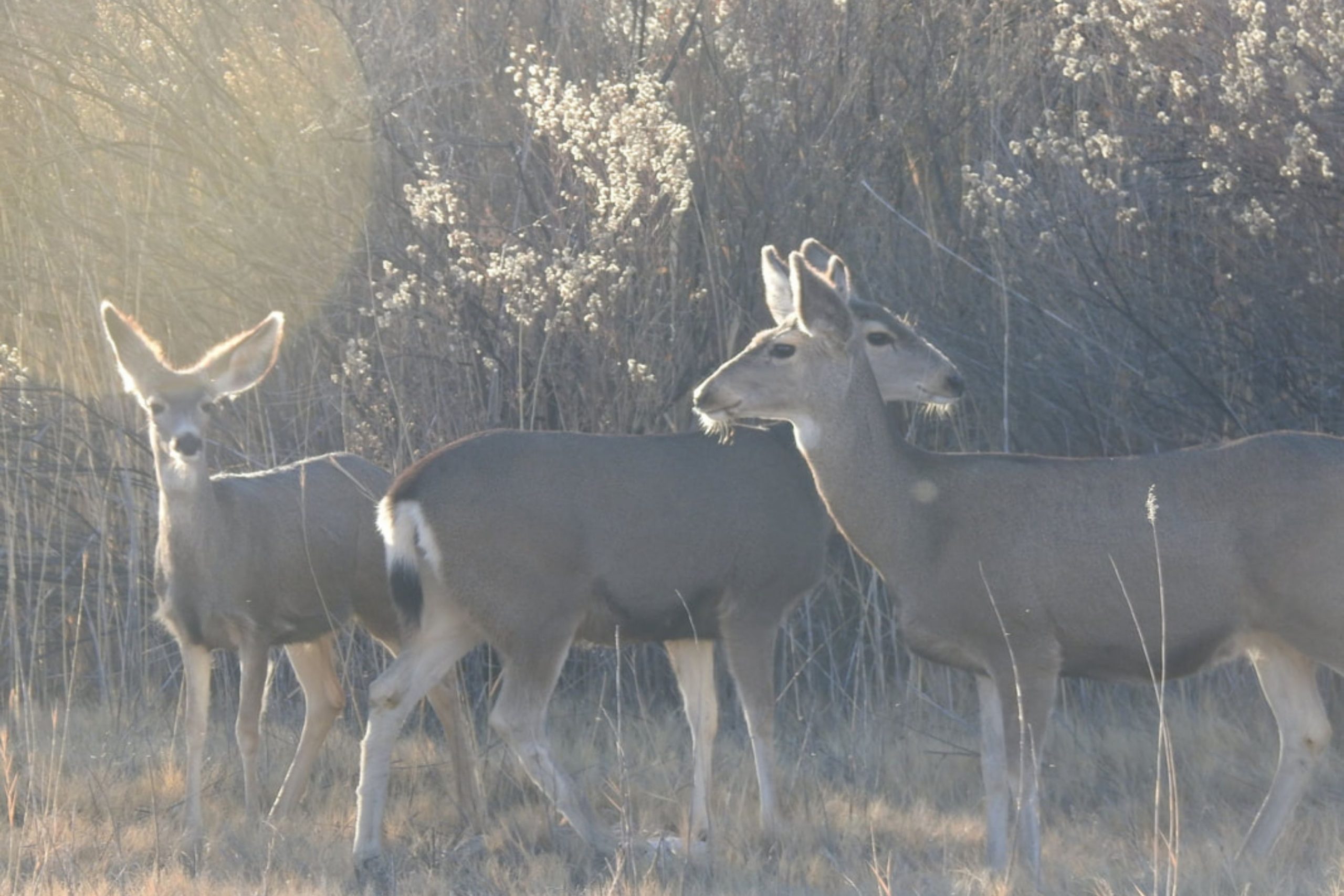 With day trips and longer outings still rarities, Kathryn York of the Railyard Park Conservancy reminds us that nature isn't only found far from home. The comforts and fascinations nature provides can be found right outside our door, as she notes in Embracing the Spring Thaw.
For many parents, math is a hard lesson to incorporate into experiences at home. Who wants to pull out worksheets to drill math functions in our free time? In Get Your Hands on Math, Judy Reinhartz offers a seemingly endless pool of ideas for recognizing how many of our day-to-day activities — from cooking, to calculating driving time, to seeing pizza slices as fractions —have a basis in math that we can build on in fun ways. 
If you have young children or are expecting, you want the most up-to-date and foolproof information possible about COVID-prevention. In Babies, Kids and COVID-19, Dr. Victor LaCerva updates information he provided in our winter issue and links us to studies where we can learn more.
Tumbleweeds has two exciting new partnerships for 2021. The Del Norte LOV Foundation, the new philanthropic arm of Del Norte Credit Union, has invited us to partner with them in their efforts to improve the lives of youth and families in New Mexico. Through this affiliation, we're offering Spring and Summer 2021 Program Directory listings free to local nonprofit organizations, a much-needed boost to these excellent organizations after a difficult year. 
One of the foundation's priorities is promoting financial literacy, we're pleased to offer Financial Literacy is a Family Affair by the LOV Foundation's director, Connie Tooker Nuñez, who shares tips she has learned through her job that she is putting in action with her 6-year-old daughter. 
And I'm excited to say that Tumbleweeds is partnering with the Santa Fe Public Library's Big Read by providing "Tumble Reads Take-A-Book" boxes, full of children's books stocked by the libraries that you don't have to check out or return, just take home and enjoy! Look for the Tumble Reads boxes in our magazine distribution boxes at the entrance to all three SFPL branches.
This has been a year like no other. There's no replacing the losses, including dear loved ones, and we're not out of the woods yet. Please keep doing all that you can to keep us all healthy. Wear your masks, observe distancing, be kind to one another and to yourself. 
But it's here and getting stronger — the taste of hope, the sweet, sweet smell of spring.