Senior Year Silver Linings
When hopes for a normal school year evaporate, try to make the most of what's left.
When my senior year began this past August, the idea of never going back to school was possibly the worst thing I could imagine. Now, however, I can stomach the idea without feeling entirely nauseated. While the concept of never finishing my high school experience in the typical way is distressing — no parading through the halls and celebrating college acceptances with my peers and teachers, no final pep rallies commemorating the end of our childhoods — over the last 6 months I've begun to embrace the positives as well as the negatives. 
When the COVID-19 pandemic began, my worst fear was to be in the shoes of the 2020 graduating class: to miss out on the end of my last year at home, to be robbed of my finalizing adolescent experiences. Being a junior at the time, I was sad enough to have missed prom and the conclusion of my hardest year of high school, but not to be able to graduate the traditional way seemed world-shattering. 
As the summer progressed, my hope for a normal senior year quickly evaporated. By fall I knew I probably wouldn't ever sit in a Santa Fe High classroom again, and that hope for any spark of normalcy during senior year was most likely a lost cause. 
For months, I mourned the loss that was my last year in Santa Fe, and after a much-needed period of self-pity, I began to re-analyze my situation. While nothing will compensate for the year the Class of 2021 has lost, there are some things that make it less painful.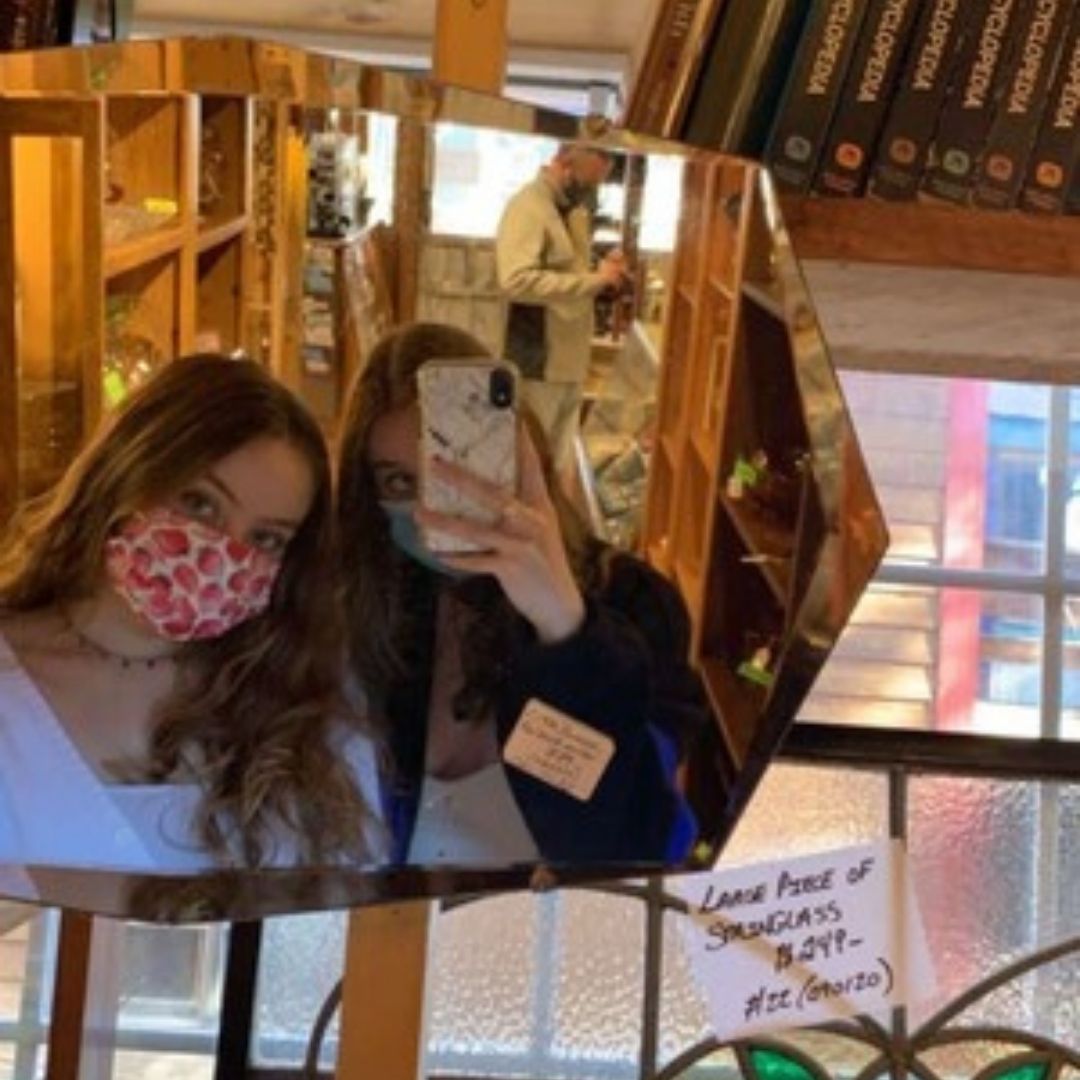 For the last four years, I've been warned about the first semester of senior year and how overwhelming it can be. All my older friends made it quite clear that balancing college applications, extracurriculars, schoolwork, jobs, the FAFSA form and any other preliminary adulthood tasks can be incredibly draining. Being able to do school online has been a blessing in disguise. 
I'm still receiving a steady stream of schoolwork, but inevitably it isn't nearly as much as I'd be assigned during a typical school year. We can't be taught the same, so we can't be expected to work in the same way. Class hours are also much shorter. Seniors are only required to take a certain number of classes in order to graduate, meaning my course load is much less than it was in any other year of high school. I have about three to four hours of school per day, compared to the seven to eight I had in my first three years at Santa Fe High. 
That has given me far more time to complete my college applications and prepare myself for my future academic endeavors. Not only that, but many colleges extended their application period to aid the Class of 2021 in balancing all of our responsibilities during the pandemic. I'm missing out on my senior year, but at least my class has been given a way to make the best of our unexpected circumstances. 
The pressure of completing an entire year of high school online while as a freshman, sophomore or especially junior seems like it would be incredibly stressful. Last year, I had at least two hours of homework a night; that combined with being in class on a computer for seven hours a day sounds like a nightmare. The pressure associated with junior year can be suffocating, and to expect that of a student working from home during a pandemic frankly sounds like torture.
Defining factors of a 16- or 17-year-old's life is their angst and need to rebel (I say this from experience). During lockdown, however, that's something you definitely cannot do. I got to experience the stereotypical American teenage life for three-fourths of my junior year, but 11th-graders now aren't getting that. It may seem frivolous, but the social life of a high schooler is one of the most important parts of our development. I'd say the lessons I learned from parties and social events are just as important as many things I've learned in school.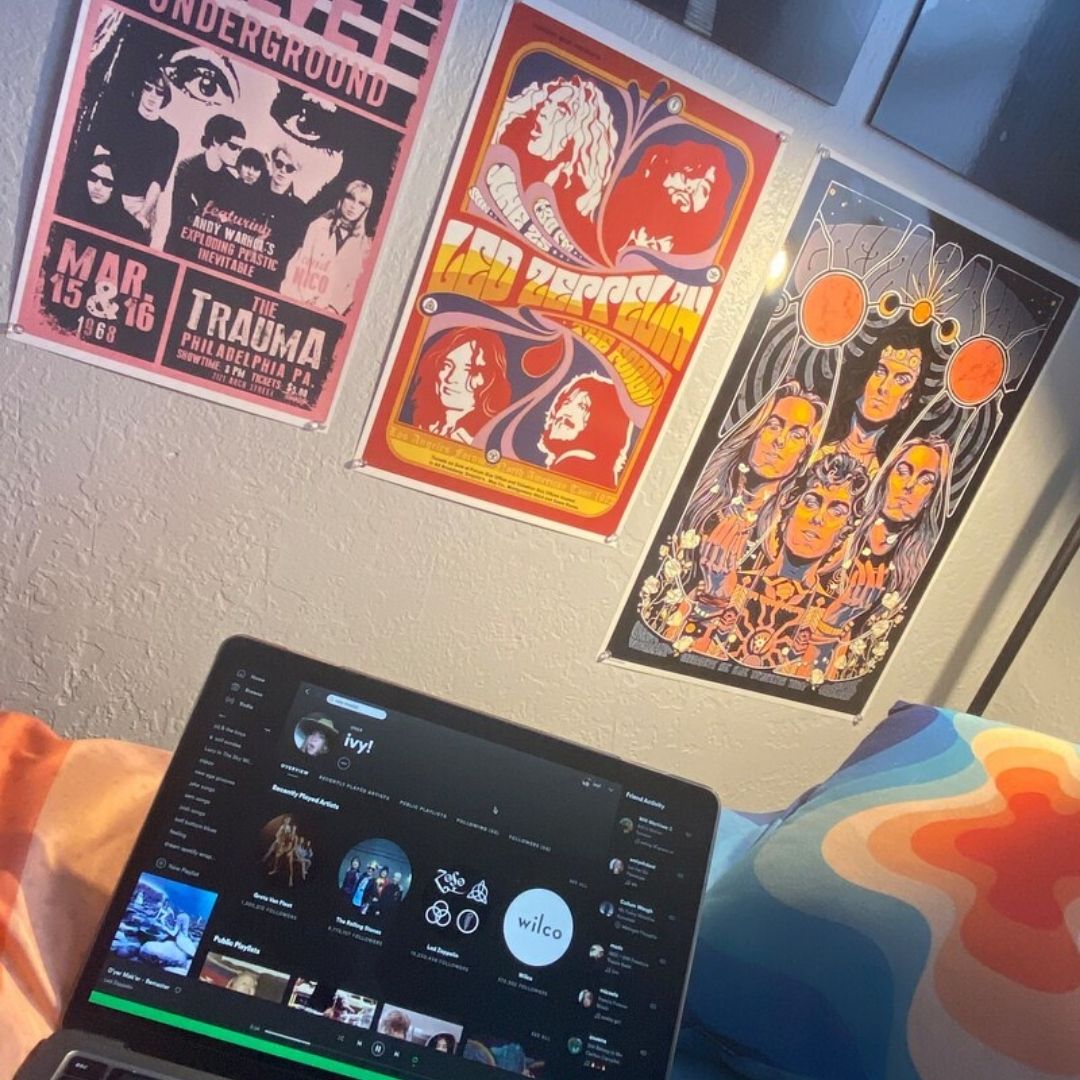 Anna Knight, a junior at Santa Fe Prep and a good friend of mine, is experiencing her junior year to a fraction of the extent to which many others are. School work is hard, and the social scene is seemingly even harder.
"In many ways, the best part of school was seeing my friends and teachers every day," she says, adding, "When that ended because of COVID, it took away the joy of school with it." She's lucky to be handling online education well, making the best of her free time and the stress of 11th grade. "I do find school stressful, but I definitely feel the support from my teachers and classmates, and it's really helpful."
In the world we all currently live in, being a high school student is an uphill climb that never seems to end. Whether you're a freshman who has begun their hardest years of school thus far without actually meeting any of your teachers or classmates, a junior who's drowning in stress, or a senior who's missing the concluding saga of their childhood, it sucks. 
But as hard as it may be, it's important to find the positives in the storm of negatives.
​I'm happy to say I get to spend more time with my parents now, something I surely wouldn't be getting without a pandemic. As a result, I've realized how hard it will be to be away from them in college. I've also begun to read more for pleasure, which is a fantastic way to ease the stress caused by being glued to a screen for seven hours a day. I get outside more, and I have been able to appreciate my home here in Santa Fe more now than I ever have.
From one struggling teen to another, my best advice to younger students is to keep your expectations low and your hopes high. Keep in touch with the friends you feel connected to, as I've realized maintaining relationships is harder than ever when you're forced to go a year without seeing each other in person. With the weight of schoolwork straining on your shoulders, it's vital to know it's OK to ask for help. My mom's a schoolteacher, and I know they're not enjoying this any more than we are. Be sure to reach out to your peers and mentors, because they understand what you're going through better than anyone. My therapeutic escape over the last few months has come through music. Exploring different genres, artists and eras has allowed me to exert my creativity safely and, for the most part, without staring at a screen for hours. 
The most important thing I can tell any other teens struggling with the COVID-19 circumstances is that your mental health needs to come first. You can't succeed in school if you're not functioning and feeling your best internally. The pandemic has drawn out a variety of emotions in us all, and the only way to cope with the loss we're feeling is to face it head-on. 
While it seems like being part of the Class of 2021 right now is absolutely atrocious, which in many ways it is, there are silver linings. I've learned to accept the things I cannot change, and make the most of what I'm left with.
Support IS Available
If you or someone you care about needs emotional support, 
don't hesitate to reach out.

Help 
is 
just 
a phone call, 
text or 
click away. 
The Sky Center of the New Mexico Suicide Intervention Project maintains
an extensive list of Local and National Resources, including:  
National: 
Crisis Text Line: Text "Help" to 741-741 for an immediate response from a crisis counselor, 24 hours a day, seven days a week.
Download a printable version of the Sky Center Resource List, with these and many other services.
The Santa Fe County Community Services Department maintains a downloadable resource directory for families in English and Spanish, with these and other emergency, crisis and non-emergency services throughout the county. For printed copies, call (505) 992-9849.