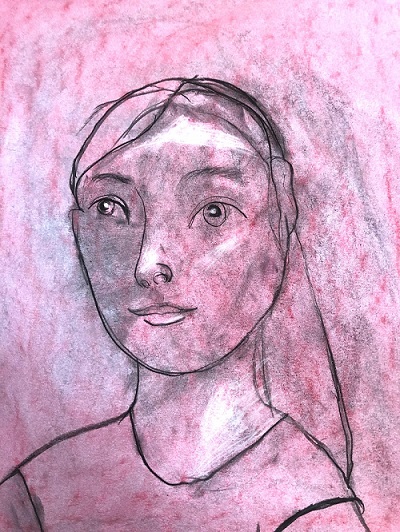 Student Artist Q & A
Zoe Davis-Gibbon, age 10, painted her self-portrait at Jillian Mazur's summer art camp
What title would you give this picture?
Self-portrait 2021
 What materials did you use to make your art piece?
Charcoal pencil and chalk pastels
 What do you like most about doing art?
I like to draw whatever is on my mind
Call for student artists!
We love to share kids' art with our readers!  Tell us a little about you and why you like to do art. Tumbleweeds Magazine may feature your artwork on social media and the quarterly print publication!  
Submit your masterpiece! Click here.