Music Mattered Then, Music Matters Now
How music kept children's spirits bright during the pandemic and bridges them to an ever-brighter future
When the pandemic hit in spring 2020, schools closed right after spring break and our society went into critical stay-at-home orders. Although these were necessary protect the health of our citizens, schoolchildren found themselves without their stabilizing anchors: school, school activities, social networks and school-based support systems. For many students, the sudden isolation from their outside world left them feeling lonely and bored. For students who related strongly to music, life without their music classes, ensembles and activities caused an emptiness. 
Our community of Santa Fe educators and support personnel shared concerns, and everyone pitched in to respond. Virtual classes and technology support appeared quickly. Santa Fe's supporting civic and nonprofit organizations also responded with virtual and online learning, reaching children and youth with supportive instruction across multiple learning disciplines. Santa Fe Chamber Music Festival was no exception. Within two weeks of school closures, our music instructors were meeting with our enrolled students in a virtual format, providing direct small-group instruction. 
Hilary Schacht, an instructor with our violin program, Strings in Our Schools, said at first she felt it would be impossible to teach beginning violin virtually. But then she met her first-year elementary students online, and her excitement grew.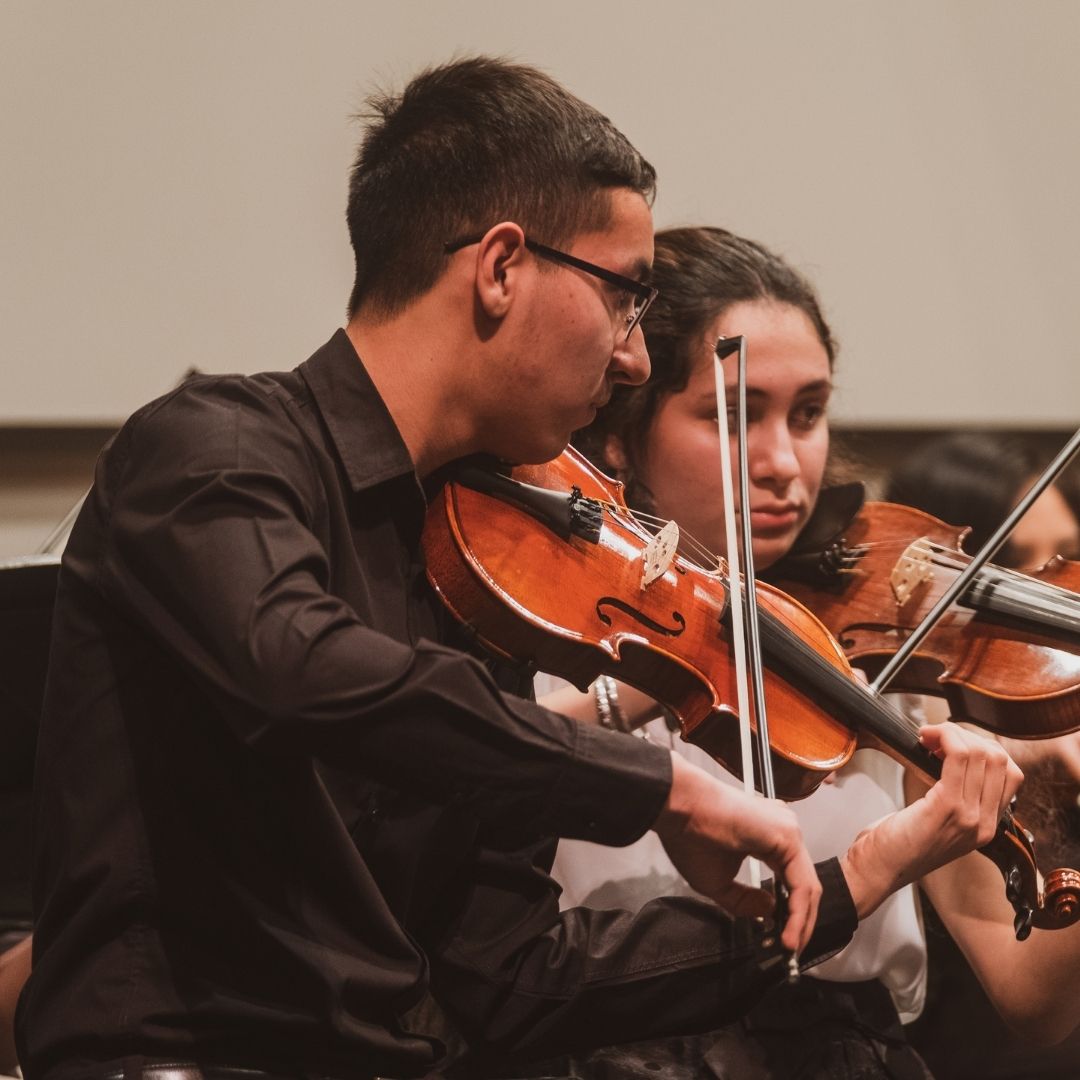 "They proved to me at every lesson that they were eager to learn," Schact said. "They worked hard in and out of class. Learning from home with the support of their families gave my students the inspiration to make music, do their best and learn as much as they could. 
"Parents, grandparents and siblings witnessed their little violinists succeeding in their disciplines, improving their technique and their knowledge of music, and growing a respectable repertoire. Families loved to hear them play their violins. Through their hard work, they improved rapidly."
Aleah Avila, a fourth-grade student at Tesuque Elementary, said violin lessons during the pandemic brought her happiness.
"Violin makes me happy," she said. "I don't think about the bad things like COVID. It takes all my worries away. It makes me joyful. I am so lucky to have the chance to learn violin. It feels so good."
Music gave kids something valuable and life-giving to do during a time of unprecedented change and isolation. Santa Fe Chamber Music Festival education programs completed the school year last May by celebrating with online elementary violin recitals and a high school recital as well, where the accomplishments of our Dream Big Private Lesson Program students were highlighted. Three of our Dream Big students were high school seniors who, despite the limitations of online learning, successfully auditioned as music majors with the University of New Mexico.
During our Summer Youth Concert, an elementary-aged child heard the second movement of Mendelssohn's Piano Trio in E-Flat Major and shared his impressions with festival artists Paul Huang, Cecile Licad and Peter Stumpf.
"The music started out happy, then went to sad," the boy said. "Then it was happy for a while, then sad, and then happy before it ended sadder." 
The child was letting the artists know he was listening — that the music spoke to him on a deep, personal level.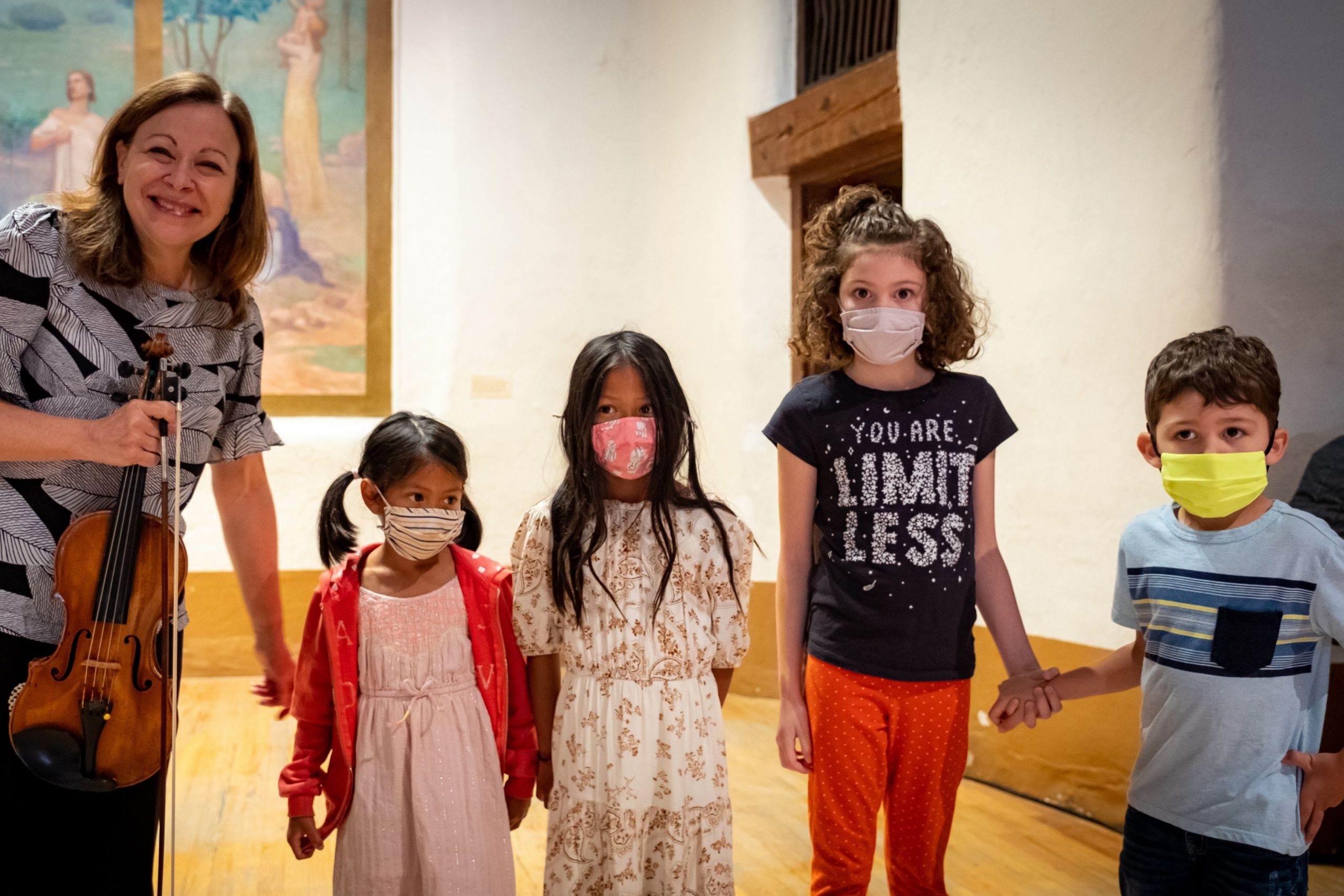 Paul Huang, the trio's violinist, replied: "We talk about how we feel, or the emotions we perceive when we hear music — and we have no other way than to describe it as happy and sad, yet the emotions are more complex than those simple words convey. When we hear beautiful music, we feel complicated emotions that words cannot describe. 
"This is why we attend concerts — so we can feel those emotions that only music can express."
These stories point to the process of human development: the development of emotions, the heart and the whole child. Through music, children undergo a gentle tempering of social-emotional sensibilities and abilities. Immersion in music sets the stage and assists them in finding their identity and self-worth within an infinitely complex society. The heart is kindled and educated; emotional intelligence is developed; confidence and a willingness to take risk emerge. 
Children gain experience developing personal relationships while they learn to work both individually and as a team. Regardless of their choice to pursue music or not, students, through immersion in music experiences, become more fully developed human beings. Further, the existing annals of music-related research tell us repeatedly and unequivocally that music makes kids smarter — it develops cognitive and intellectual function, increasing children's abilities to succeed in school.
As we enter the 2021-22 school year, school districts will be challenged with a need for academic remediation as they work to recover lost learning from the 2020-21 school year. As schools and school districts strategize to meet this need, arts education must be prioritized as a core element of a well-rounded education and included as part of those strategies. It is all too easy for decision-makers in our educational institutions to place music and its sustaining infrastructure to the side, treating it as a dispensable "frill" in light of the looming targets of language, science and math. To lose or diminish arts education opportunities during this process, however, takes away an irreplaceable component of human, intellectual and emotional development.
It's important to emphasize that this social-emotional and human development of which I speak stands in absolute equal proportion to the urgent call for academic development. Without human development, academic goals cannot be realized nor approached. 
Arts ARE Education, a current national campaign in support of arts education for all students, states: "All preK-12 students have the right to a high-quality school-based arts education in dance, music, theater and visual art taught by certified professional arts educators in partnership with community arts providers. As a well-rounded subject area under federal education law, the Every Student Succeeds Act, music and the arts support the social and emotional well-being of students, foster a welcoming and safe school environment, and encourage inclusivity through multiple pathways for every child's creative voice." 
As a parent or caregiver, please do all you can to support music education for your child. As students step out of the home and back into the classroom, music learning is even more important to their overall well-being. Kids need positive ways to express themselves. It is our responsibility as adults in this society to help them find ways to do that.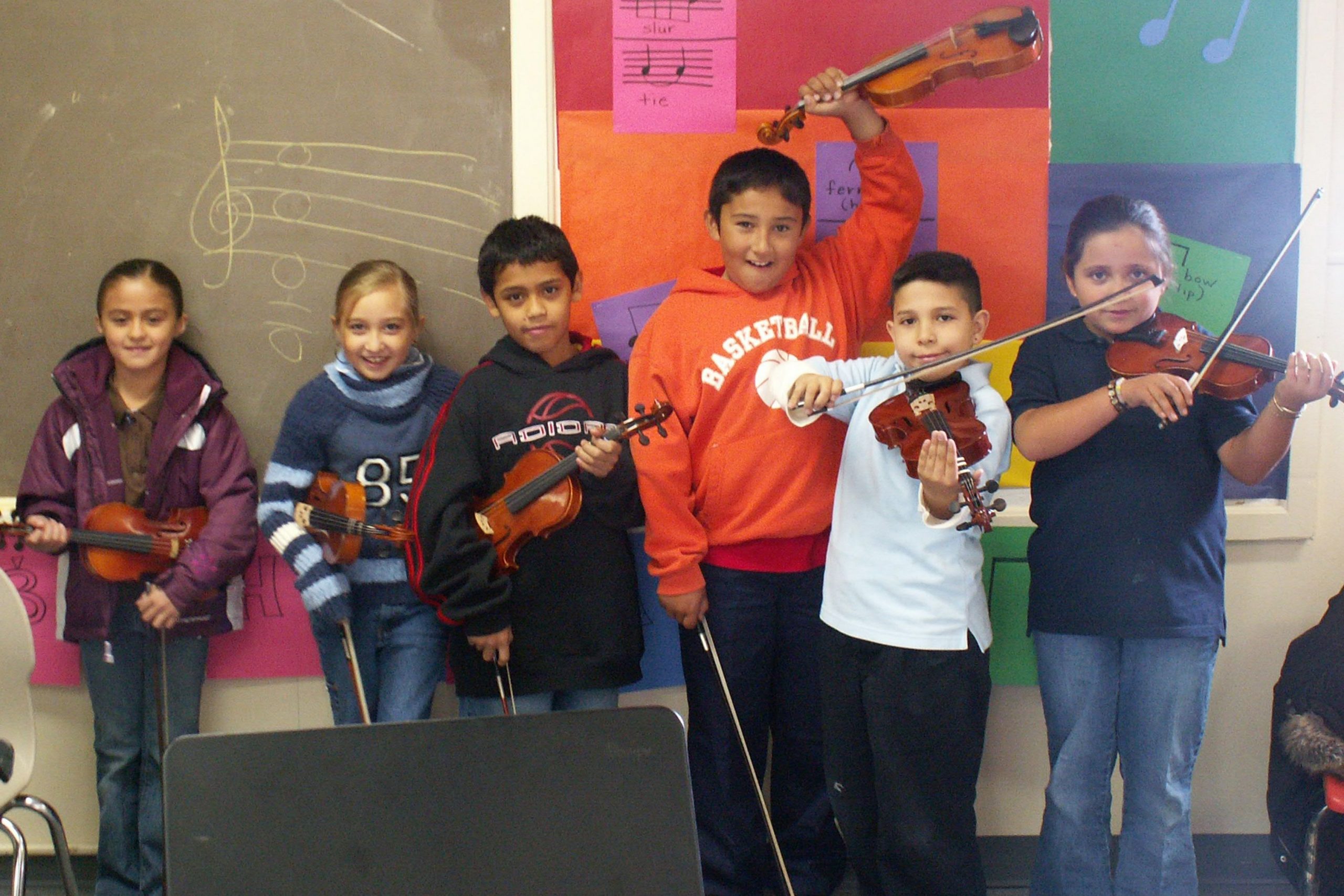 I suggest these family commitments for elementary through high school students:
Talk with your elementary school about music classes offered there. There are usually music classes for all children, but often there are additional ensemble classes in choir, guitar, violin and band, requiring specialized and deliberate enrollment processes. 

Encourage your child to enroll in music ensembles in their middle or high school. If there are obstacles to enrollment, reach out to school administrators to advocate for your child.

Talk about music and the arts in a positive way that reinforces its value in their lives. Let your child know you fully support their interest in music.

Seek out extra-curricular arts and/or music opportunities in our community through nonprofit organizations such as Santa Fe Chamber Music Festival, Santa Fe Symphony, Performance Santa Fe, Santa Fe Pro Musica and Santa Fe Youth Symphony Association. 
A music educator shared this quote on the Arts ARE Education website, affirming the value of arts education in the life of a child: "One of my middle school students actually said it best when he wrote on the wall of my music and theater classroom: 'You will find yourself here!'"
Leanne D. DeVane is the director of education and outreach with Santa Fe Chamber Music Festival. She formerly served as the music education coordinator for Santa Fe Public Schools.
Read More; Listen More
Arts ARE Education is a national campaign in support of arts education for all students. Learn more at www.artsareeducation.org.
National Association for Music Education is dedicated to expanding music as part of the core curriculum of schools in the United States. For more information on the benefits of music education, visit www.nafme.org.
Santa Fe Chamber Music Festival, the preeminent chamber music producing organization in the Southwest, maintains year-round education programming which serves children and youth throughout northern New Mexico through direct instruction and live concert experiences. For more information on Santa Fe Chamber Music Festival education programs, visit www.santafechambermusic.org/education.