It's Time for Teens to Thrive
Local organizations are expanding and innovating to empower youth.
What does it mean to thrive? The dictionary definition of "thrive" is to prosper, be fortunate or successful, grow vigorously and flourish. 
What does it take for teens to thrive? A collective vision carried out by an array of individuals, agencies and organizations committed to delivering programs and resources that enable youth and teens to succeed in life and strive for a better future. 
Having lived in Santa Fe throughout my adolescent years, I was fortunate to have had parents, siblings, friends and a network who supported me through my development into a working parent with a family and career I love. But I have also seen, too often, how local youth can be overlooked or made to feel invisible. I am happy to see a change in the mindset in New Mexico towards delivering innovative programs and resources that will help our teens thrive. 
Below is a sampling of some of these great local opportunities. Some are expansions of long-established programs; others are new or still in the development stage, but they all share a common goal of buildng a community of support for youth and families. I encourage you to promote these important opportunities to fellow youth, families, schools, educators, peers and networks. Let's all spread the word!
Boys and Girls Club of Santa Fe/Del Norte 
 The mission of this Santa Fe nonprofit, established in 1938, is to inspire and enable all young people, especially those from disadvantaged circumstances, to realize their full potential as productive, responsible and caring citizens. Seven neighborhood clubs in Santa Fe and Española provide after-school and summer programs, sports and family resources.
 The brand new THE CLUB Teen Center at the Santa Fe Place Mall is a place where teenagers can hang out with each other, enjoy a gaming room, have a snack, get tutoring and more, providing a safe and fun option for teens at the end of the school day. 
 Through the Diplomas to Degrees (d2D) program, teen club members get the tools and encouragement necessary to achieve academic success, high school graduation, goal-setting and college readiness. It is designed to guide and prepare teen members at the Zona Club in Santa Fe and Del Norte Club in Pojoaque for a postsecondary education, so they can gain knowledge and skills to develop and maintain successful careers. 
 To learn more, visit bgcsantafe.org/home.html or call (505) 474-0385.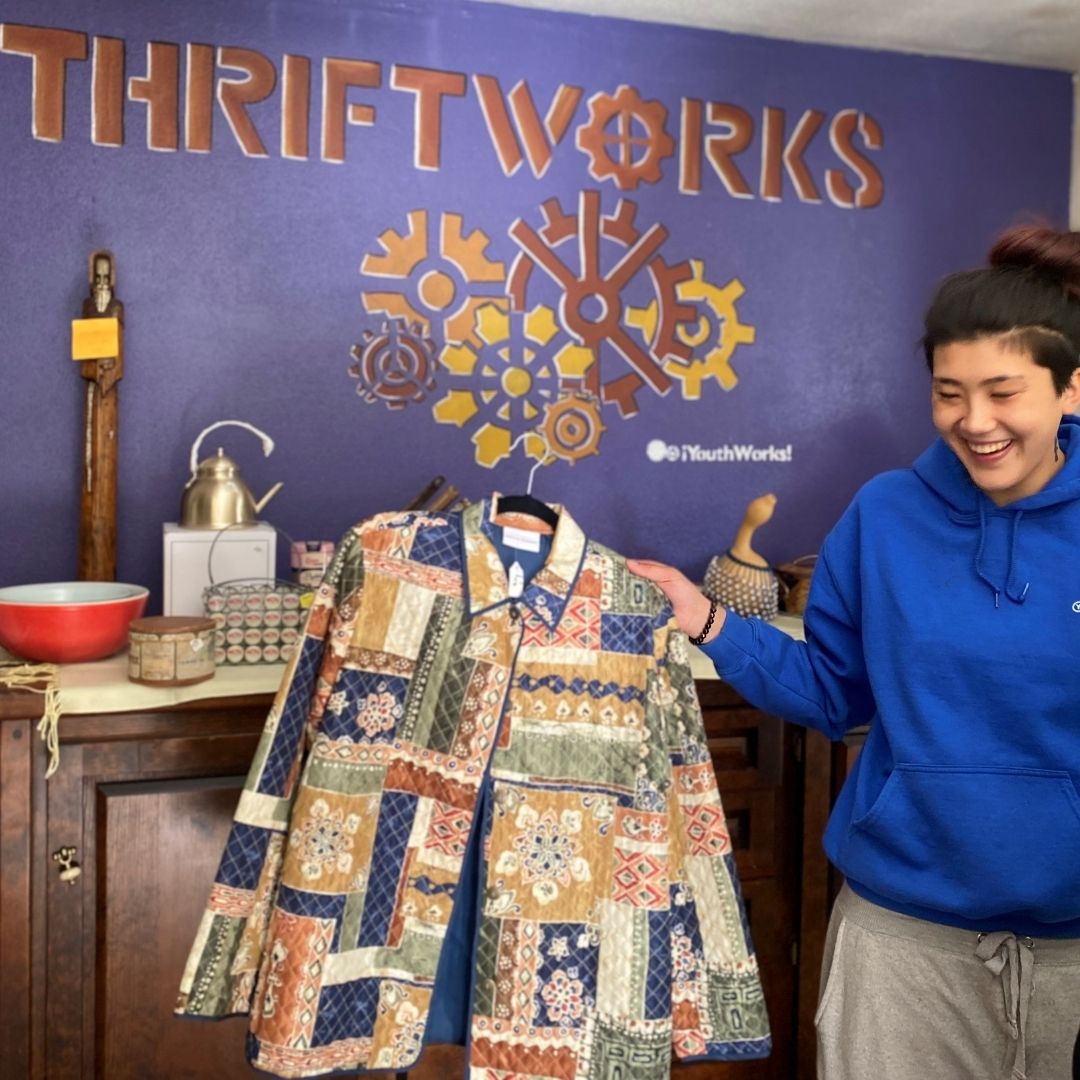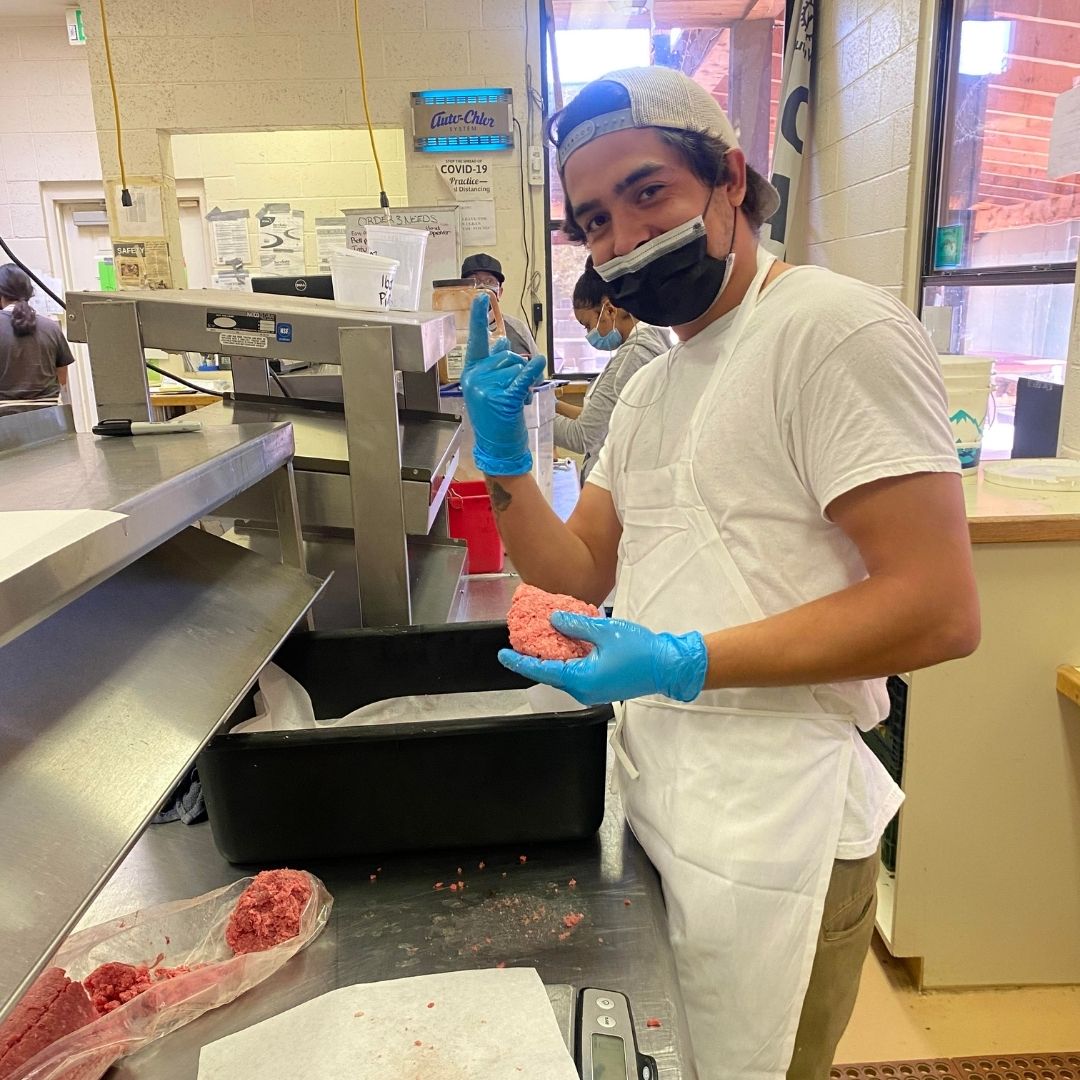 YouthWorks offers innovative, comprehensive job-training programs such as YouthBuild and the YouthWorks Catering & Culinary Program. Culinary Production Manager Jacqueline (Jackie) Gibbs was recently honored by Catalyst Kitchens as the 2020 Catalyst for Change Winner. YouthWorks Catering provides a strong start in careers the culinary arts and workforce development. The YouthWorks Food Truck is available now to serve catering needs for any local special event.
ThriftWorks, their newest social enterprise, just opened in November. This nonprofit thrift store, located at 2905 San Isidro Court in Santa Fe, will not only serve as a means to create program income but also as a natural hands-on teaching venue for young people to learn skills related to retail, customer service, logistics management, financial literacy and small-business management.
To learn more and get involved, visit santafeyouthworks.org/ or call 505-989-1855. 
This nonprofit's mission is to provide career and college mentoring and strategic guidance to Santa Fe Public School students, to ensure every high school student transitions with a plan for the future. Site coordinators at Santa Fe High and Capital High empower students for college and career readiness through jobs and internships, trainings and certificate programs, ACT/SAT Support, scholarships, college application requirements, college visits and tours, financial literacy and more.
During COVID, they conducted a series of Career Exploration Panels, where local professionals provided advice and shared their own career pathway journeys, including their high school experience, career hopes, pivotal moments, people who supported them and how they got to where they are through preparation, education and motivation. It fostered conversations of positivity and hope for young people to succeed. 
To connect, visit collegecareerplaza.org/ or email inquire@collegecareerplaza.org.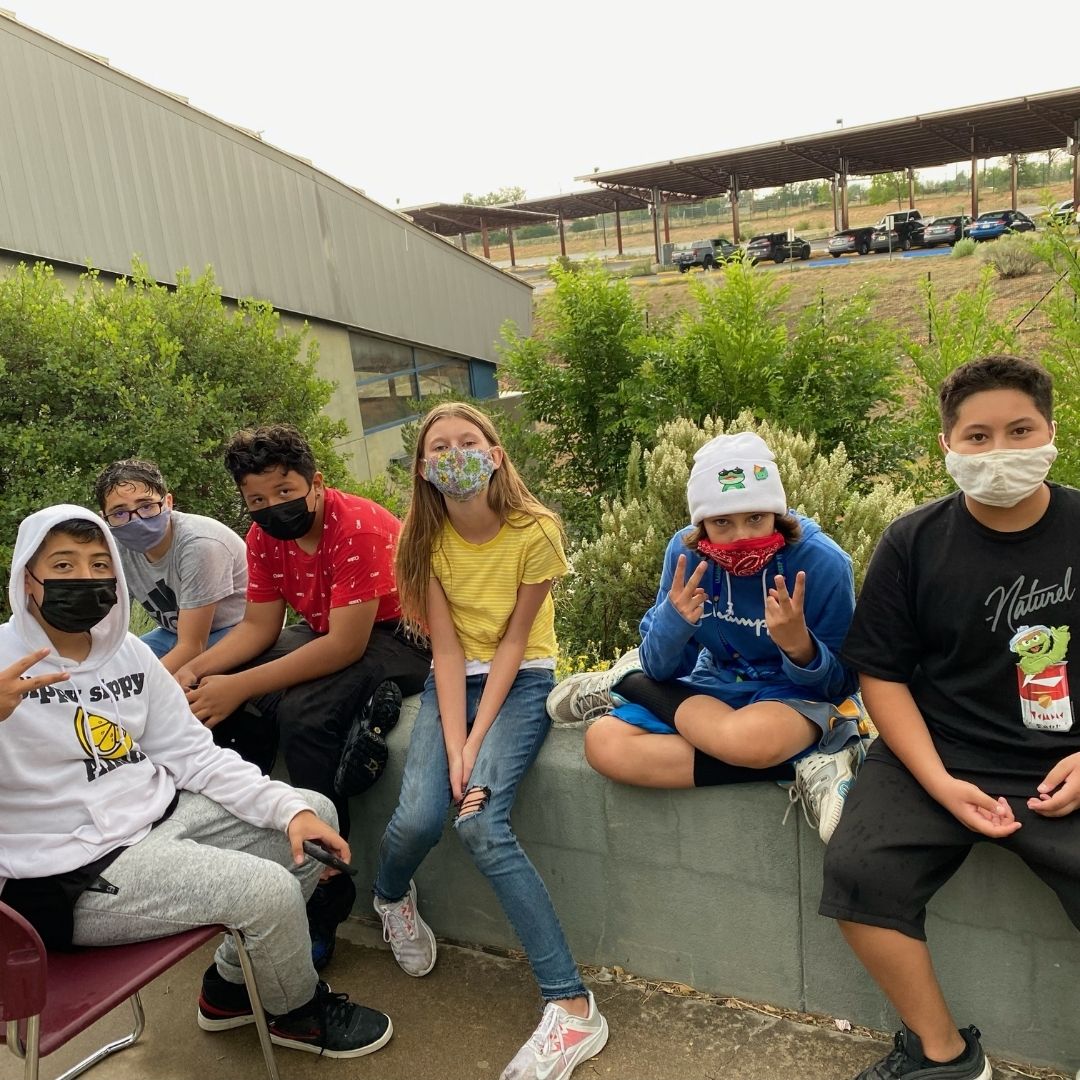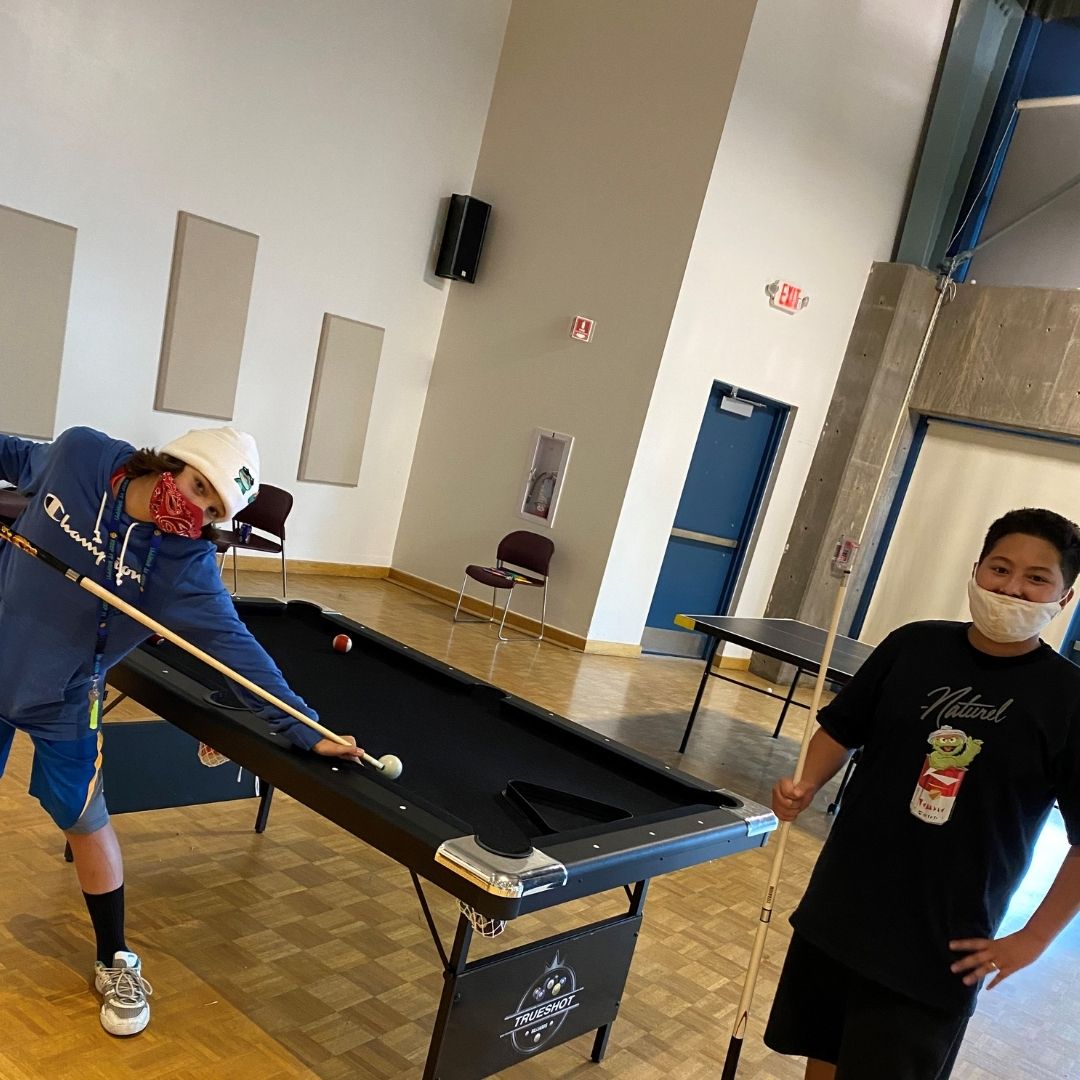 City of Santa Fe's Southside Teen Center
After about 10 years of discussing the need for a city of Santa Fe-funded facility catering to adolescents on our rapidly growing southside, it is now becoming a reality! Ground has been broken, and opening of the Teen Center on the Zona del Sol area, across the street from the Southside Branch of the Santa Fe Public Library, adjacent to the Boys and Girls Club and Solace Crisis Treatment Center, is expected in late 2022. 
In response to surveys conducted to ask teens what they wanted and needed, the center will provide intentional programming in areas such as job readiness, financial literacy, legal services, internships, youth pregnancy and parenting, and youth violence prevention. Physical activity and recreational opportunities will include a dance and performing arts studio and an outdoor soccer field. The city of Santa Fe will partner with aligned nonprofits and agencies, which will conduct meaningful programs to uplift today's youth and future generations. 
To learn more, go to santafenm.gov/youth_and_family_services_division.
Family YMCA in Los Alamos and Española
This nonprofit build community strength by focusing on youth development, healthy living and social responsibility. Their services include youth and family healthy living and active lifestyle programs (recreation, fitness and health education programs); after-school and summer camp family support; and positive youth development programs for teens in Los Alamos and Española. 
The Española Teen Center is a safe and caring environment that promotes positive core values. They provide programming that promotes self-discipline, builds self-esteem and teaches life skills essential to future success. The Los Alamos Teen Center strives to strengthen the self-efficacy and resiliency of community youth through educational support and positive youth development programs that include a music recording studio, music performance space, movie/gaming room, two computer labs, art studio, yoga studio, snack bar, classrooms and an outdoor deck.
To connect, visit laymca.org/ or call 505-662-3100.
As the director of this independent foundation associated with Del Norte Credit Union (DNCU), I am tasked with a mission of improving lives of youth and families in New Mexico. Empowering teens is a passion of mine. A major part of our committment to the communities of Los Alamos, Rio Arriba, Santa Fe and Sandoval Counties is offering programs that help teens learn financial skills that will help them thrive.
The Del Norte LOV Foundation Scholarship Program expands DNCU youth members' education aspirations for a better future. The next application cycle will open on Jan. 12, 2022. Last year, we awarded 10 local students with scholarship awards of $1,000 a piece for their higher education. Visit dncu.com/community-engagement/scholarships/ for details on eligibility and instructions on how to apply. 
Sponsorships and community grant-making programs support local nonprofits focused on community support. 
Finally, we teach financial literacy to children, teens and young adults. We have Baxter's Bunch account holders from 0-12 years old, SCORE! account holders from 13-17 years old, and Free 4 Me account holders from 18-25 years old. To help them to be financially fit, we promote our relevant financial content and curriculum through partners including Greenpath Financial Wellness, Banzai Schools and Banzai Direct. To learn more about what we do, why we do it and how to get involved, visit www.delnortelovfoundation.org. 
Let's change the mindset towards youth and teens in New Mexico and support the many resources that are available in Santa Fe and Northern New Mexican. Let's empower them to thrive! 
Connie Tooker Nuñez is the director of the Del Norte LOV Foundation, an independent foundation associated with Del Norte Credit Union.