Warm Winter Reads

Books for Short Days and Cold Nights
There's nothing cozier during the winter than snuggling up with a warm blanket, a cuddly little one and a good book. Here are a few wintry books to help you do just that. Most can be found at your local library. If you are shopping for holiday gifts, support your local independent bookstore, and shop early this holiday season!
A note: Most of these books can be enjoyed by kids of all ages. Babies and toddlers love to look at pictures. If the books seem too advanced at first, just talk about the pictures together or paraphrase the story for your child. Eventually, they will spend longer and longer with you on each page or book.
Baby Loves Winter! A Karen Katz Lift-the-Flap Book by Karen Katz (Little Simon, 2013)
Adorable, interactive, with delightful illustrations. Babies and toddlers will delight in following this sweet baby through all the fun of winter. Parent fans of Karen Katz' books will find another charming board book to add to your collection. 
The Snowy Day by Ezra Jack Keats (Scholastic Books, 1962)
My daughter and I come back to this classic and Caldecott Winner day after day (not even in the winter!). A little boy explores the snowy city world around his neighborhood. We love discussing where his snowball goes when he brings it in at night. Available in board book and all other formats.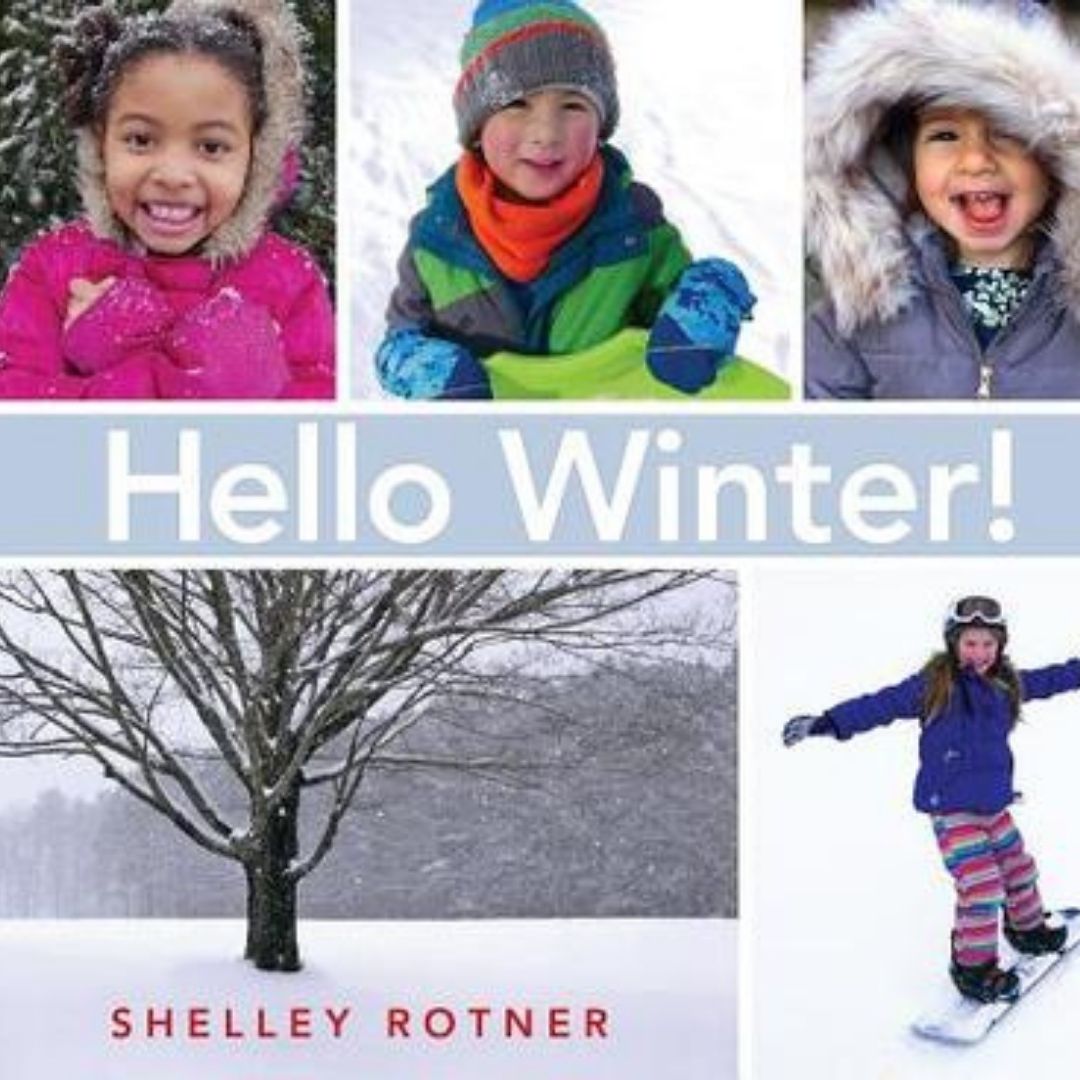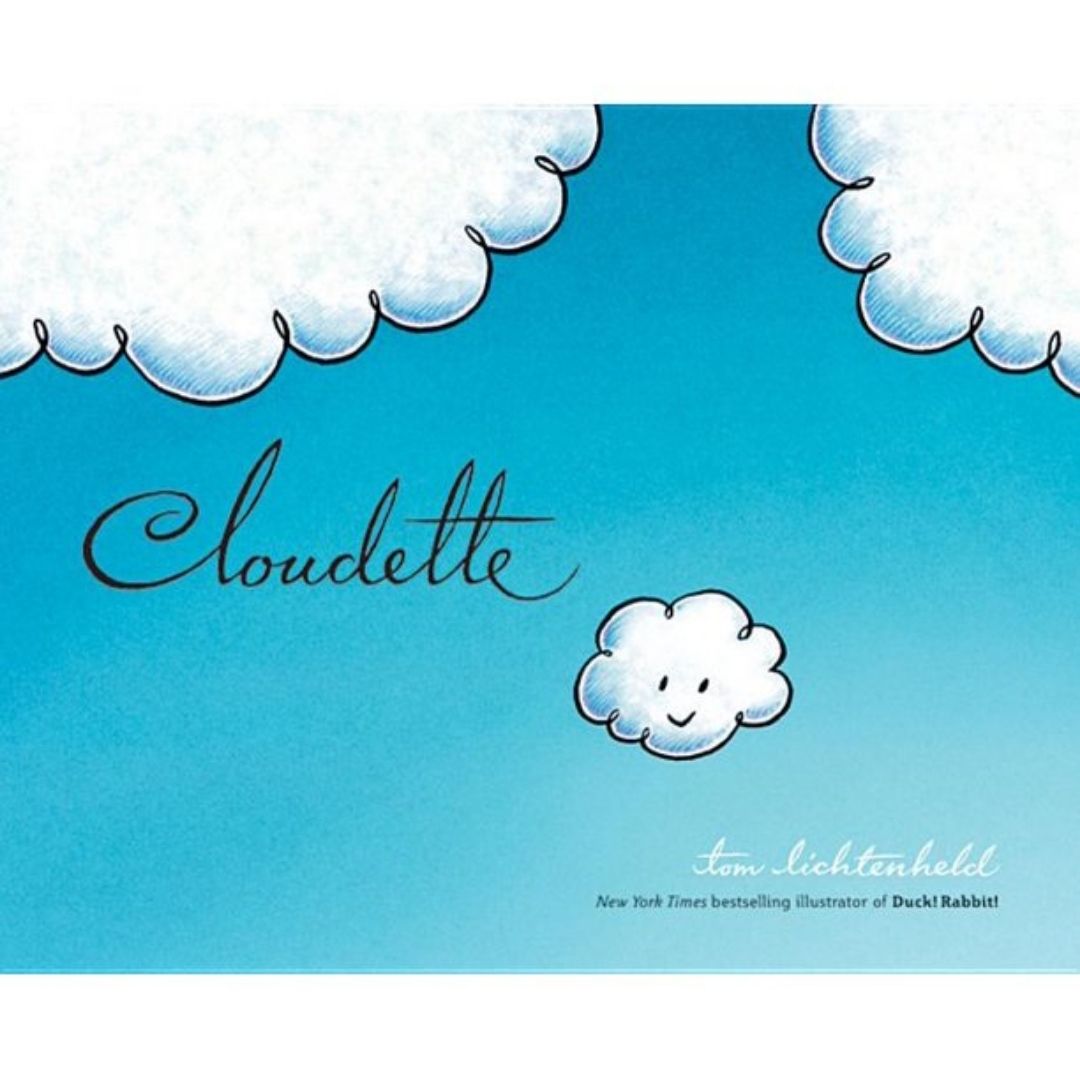 Hello Winter! by Shelley Rotner (Holiday House, 2018)
"The trees are almost bare. The days are getting shorter and colder. Winter is on its way." The first pages of Hello Winter! are accompanied by an image of a single falling leaf and made me want to snuggle up and hibernate right there at bedtime. This book has beautiful photos by Rotner of kids enjoying all manner of snowy winter celebrations and frosty activities. Photos are paired with simple, sweet text that is perfect for preschoolers. This book is fun reading for kiddos ages 18 months and up. 
Cloudette by Tom Lichtenheld (Henry Holt, 2011)
This is not a winter book per se, but it is about a cloud and about the weather. This little cloud wants to do something big … and she does! The story and the delightful illustrations had me and my 3-year-old in fits of giggles. Watching Cloudette's process of becoming a rain cloud, preschoolers can also learn about the science of storms, rain and the weather. Great for 2- to 6-year-olds. (Also available as a board book, but get the hardcover as the board book lacks some of the best pages.) 
The Mitten adapted and illustrated by Jan Brett (G.P. Putnam's Sons Books for Young Reader, 1989, 2009) 
I have a confession to make: I had never read this classic by Jan Brett before this year. A little boy wants snow-white mittens for winter. His grandmother is resistant — what if he drops one? But knit them she does. Of course, the little boy drops a mitten, and soon it becomes the home for quite a few forest animals. I marveled at the precise and gorgeous illustrations and the cheeriness of so many animals snuggled up together. A sweet classic for any age. Also available as a board book. Be sure to check out Jan Brett's most recent book, Cozy (G.P. Putnam's Sons Books for Young Readers, 2020), about a soft musk ox and the animals who find him to be an unusual, but warm, winter home. 
The Wish Tree! words by Kyo Maclear, pictures by Chris Turnham (Chronicle Books, 2016) 
Charles and his sled Boggan want to find a wish tree. They set off and are soon helping all the forest animals with their preparations for winter. After transporting via sled everything from berries to a burrow and apples to a den, Charles is tuckered out. Little kids will delight in the fantastical twist and the whimsical, joyful illustrations. 
Small Walt story by Elizabeth Verdick, pictures by Marc Rosenthal (Simon & Schuster Books for Young Readers, 2017)
Big and little truck enthusiasts will enjoy this inspiring story about a small snowplow who proves he is worth his salt, so to speak. All of the snowplow drivers shun Small Walt, except for Gus. Small Walt, however, "never falters" and clears streets the whole night through. This book includes lots of fun snowplow noises to make with your toddler. Be sure to check out the rest of the books in the series. Serious snowplow fans will also love Good Morning, Snowplow! by Deborah Bruss (Arthur A. Levine Books, 2018). 
The Shortest Day by Susan Cooper, illustrated by Carson Ellis (Candlewick Press, 2019) 
Caldecott Honor Book author Carson Ellis reimagines Newbery Medal Winner Susan Cooper's poem "The Shortest Day" in gorgeous form. Originally written to be performed with "The Revels," the book has a poetic, meditative cadence that tracks the centuries' old celebration of the solstice and the going of the light. Little kids might find some of the pictures a little scary, but older preschoolers will be fascinated by the story. The book sparks discussion about how we celebrate the coming of dark through celebrations of light. 
Otto Goes North by Ulrika Kestere (Gecko Press, 2019)
Otto is a lemur and bicyclist who goes to visit his friends Lisa (a lynx) and Nils (a bear) in the north. He is painting the Northern Lights when he starts to freeze! Lisa and Nils warm him up with a sauna and some blueberry soup, but Otto is still cold. The friends find an ingenious way to keep their lemur friend warm. My whole family loves this silly book and the gorgeous illustrations. The text is a little longer, so this one is perfect for readers who love a good story. 
The Farolitos of Christmas and Farolitos for Abuelo by Rudolfo Anaya, illustrated by Edward Gonzales (Hyperion Books for Children, 1995 and 1998) 
I love these books for many special reasons. Reading them, I can almost smell the smoke of the Christmas Eve bonfires and hear the rustle of farolitos as we decorated our neighborhood streets as a child. They remind of me of growing up in Santa Fe and how the holiday season here is unlike any other. The illustrations by Gonzales are fittingly luminescent and full of love.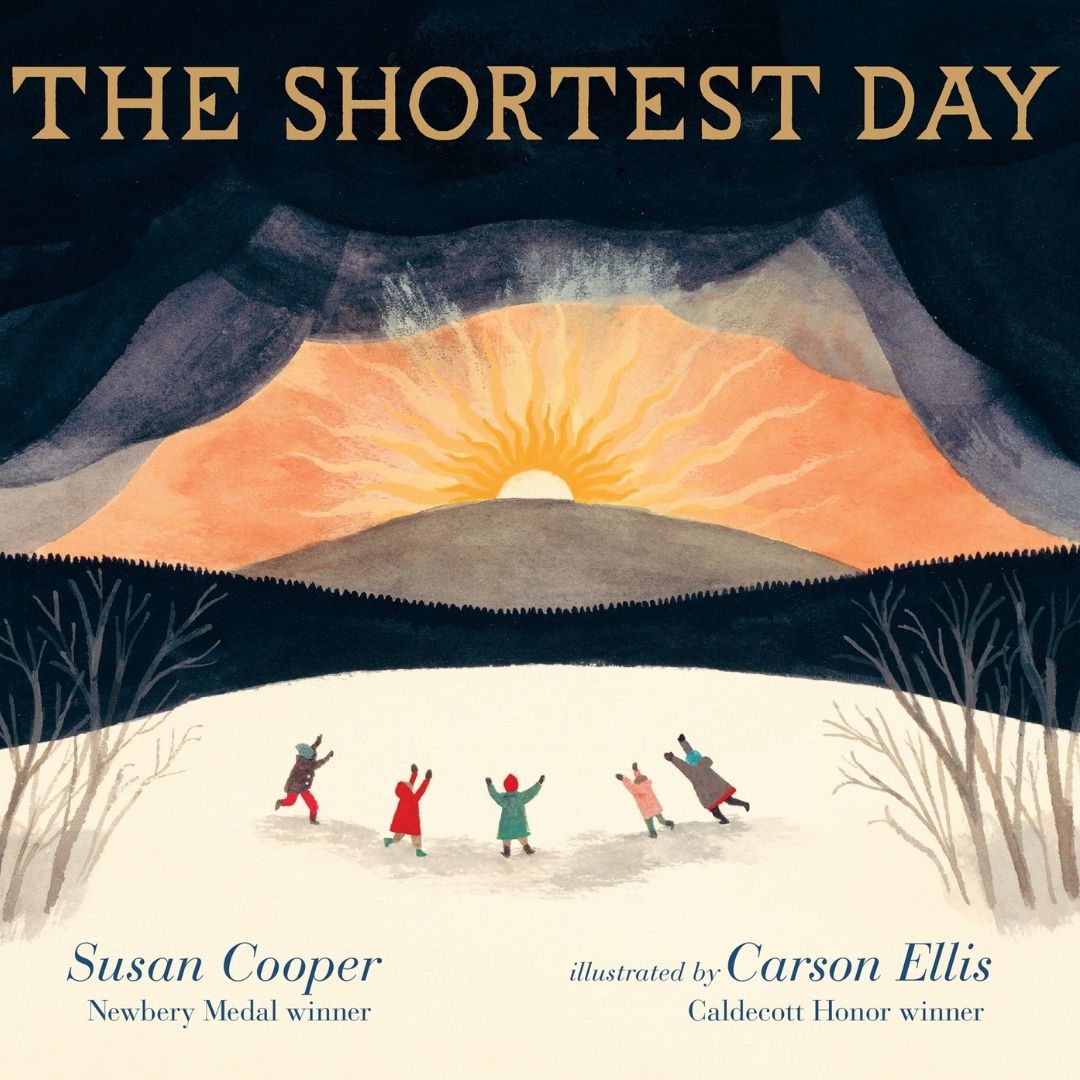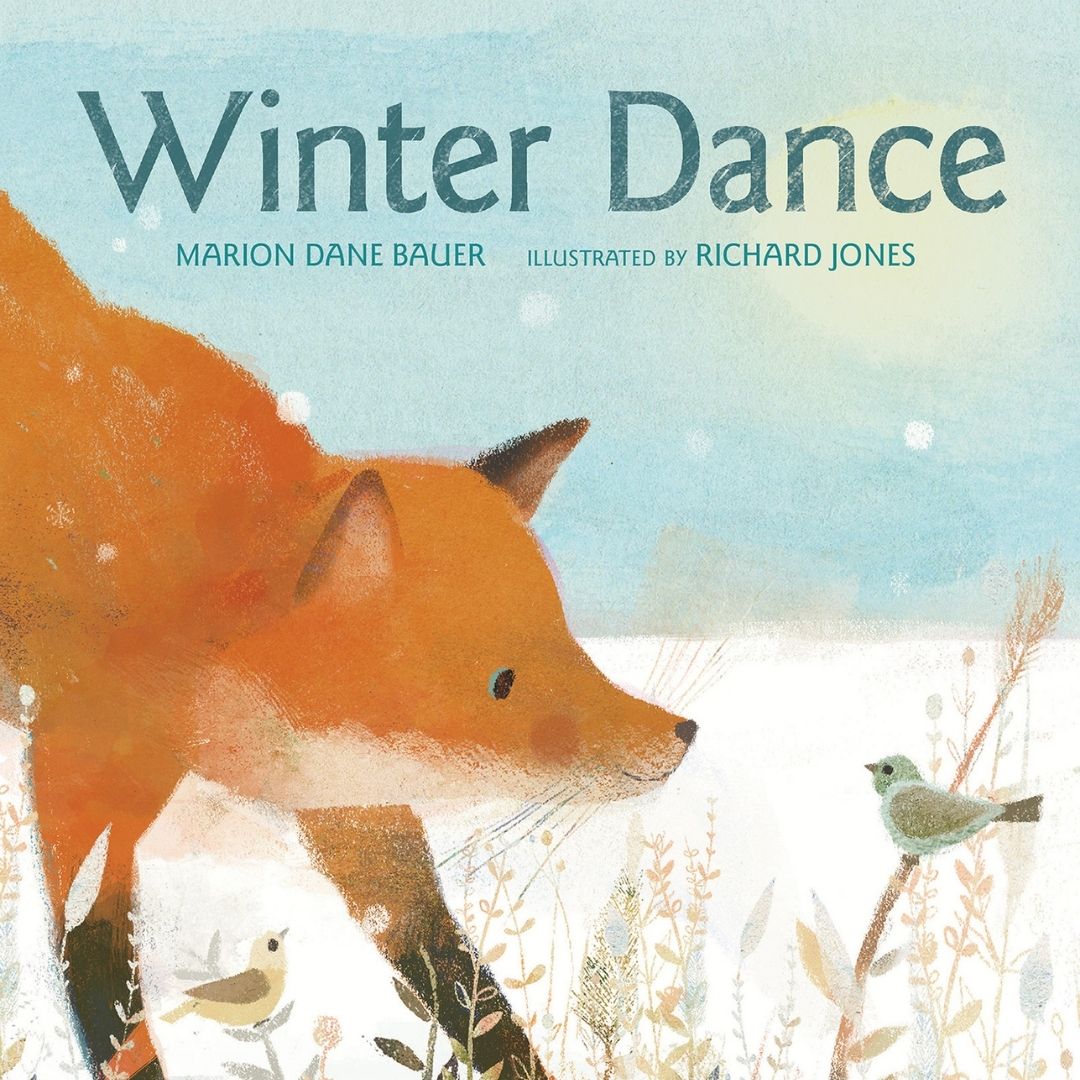 There are so many beautiful winter books! Here are a few more notable mentions. What are your family's favorites?
Bear Snores On by Karma Wilson (Little Simon, 2005)
Bear and Wolf by Daniel Salmiere (Enchanted Lion Books, 2018)
Go to Sleep, Groundhog! by Judy Cox (Holiday House, 2004)
Little Penguins by Cynthia Rylant (Schwartz & Wade Books, 2016)
Over and Under the Snow by Kate Messner (Chronicle Books, 2011)
Owl Moon by Jane Yolen (Phillomel Books, 1987)
Raven, Rabbit, Deer by Sue Farrell Holler (Pajama Press, 2020)
Secrets of Winter (A Shine-a-light book) by Carron Brown (Kane Miller, 2015)
Winter Dance by Marion Dane Bauer (Houghton Mifflin Harcourt, 2017)
Winter is Here by Kevin Henkes (Greenwillow Books, 2020)
Many thanks to Victoria Walton, children's book librarian and bookseller at Prairie Lights Books, a favorite independent bookstore in Iowa City, for her superb suggestions, and to members of the Santa Fe Hiking Mamas group for sharing some of their favorite wintry books.
Zoey Farber Barnes is a writer and clinical social worker. Prior to becoming a social worker, she was an adult and children's bookseller for five years. She was born and raised in Santa Fe and lives here with her husband and toddler daughter.