Ready to Play!
Indoors, outdoors, online and around the state, the Santa Fe Children's Museum is in full swing
By Hannah Hausman
After more than two years of the pandemic, New Mexico families and out-of-state visitors can, at last, anticipate a full summer of play at the Santa Fe Children's Museum! The museum reopened in August 2021, after being temporarily closed due to COVID-19, and this summer is back in full swing. 
Now more than ever, with the continued role that the pandemic plays in all of our lives, the power of play is integral to promoting parental mental health and child development. Because of the pandemic, caregivers have had to manage increased personal, financial and professional challenges. Coupled with social isolation, all of these stressors have hurt the mental health and well-being of families. Places like the Children's Museum allow opportunities for our children to grow, learn, develop new skills and connect with others. As Prof. Karen Hutchison of Rowan University says, "Play is actually the work of a child in which they are preparing themselves for adult roles and for society at large."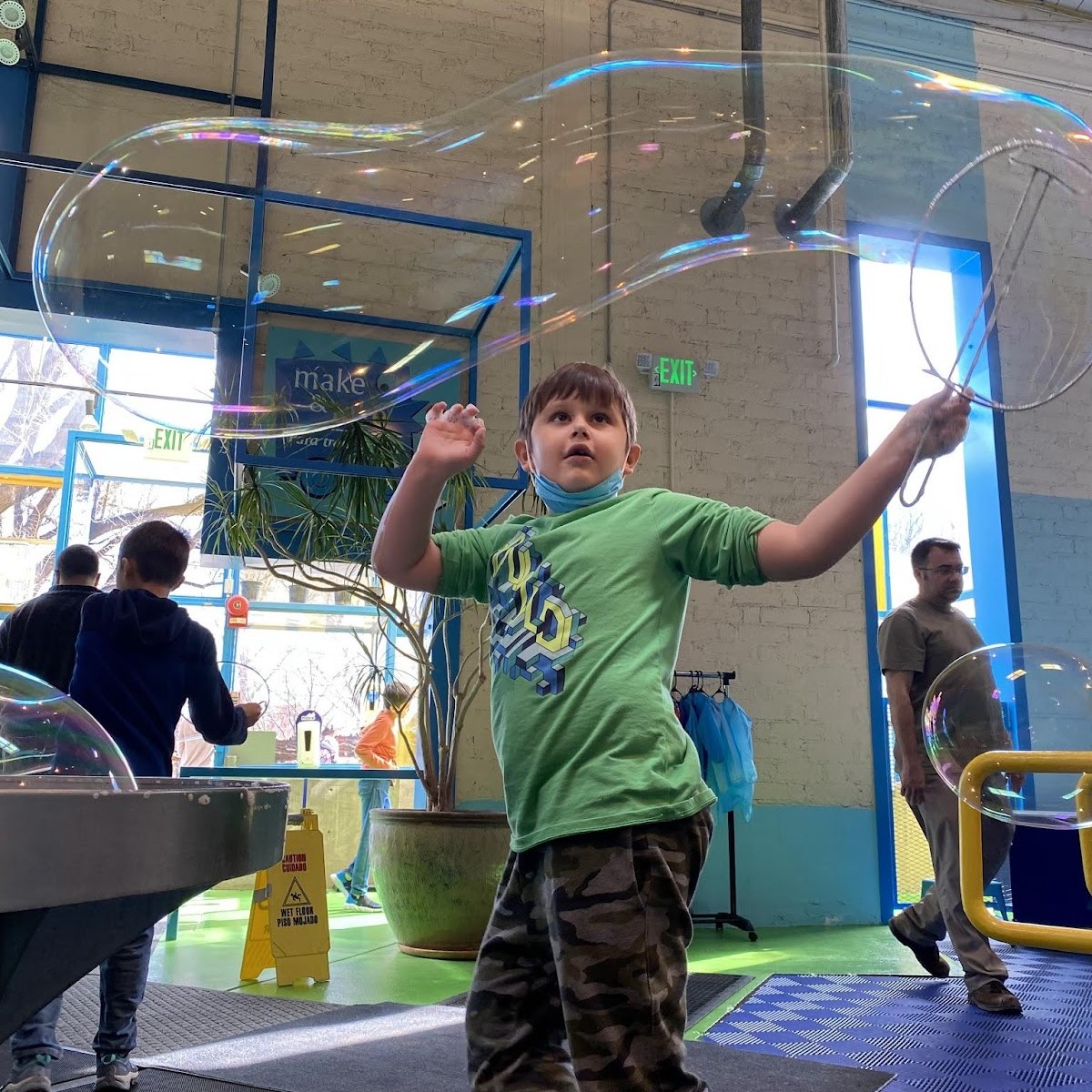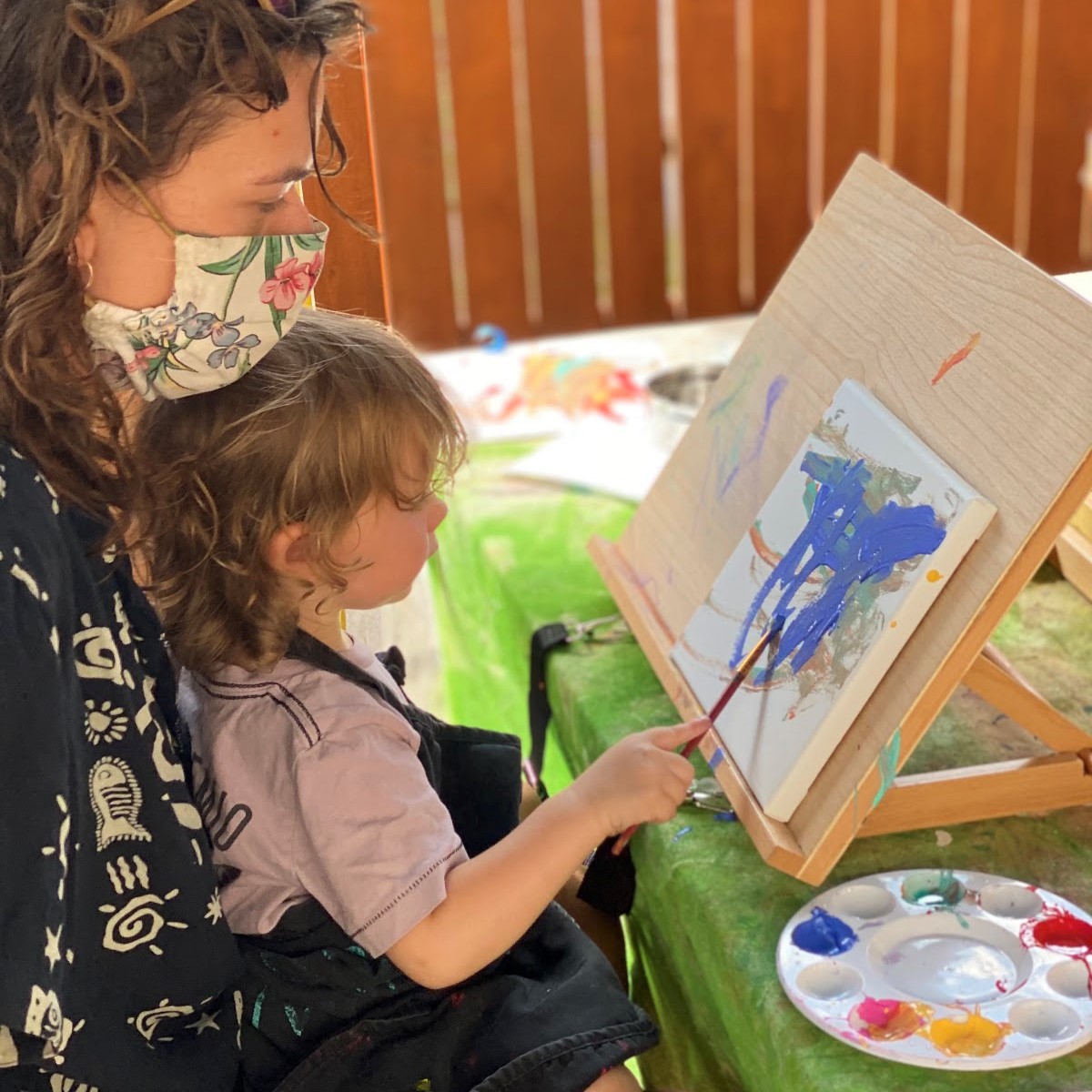 In contrast with traditional museums that typically have a hands-off policy regarding exhibits, the Santa Fe Children's Museum is highly interactive. Our 1930s facility and acre-plus outdoor space located just off Old Pecos Trail include over 30 exhibit spaces that encourage hands-on exploration and learning, focused on art, community and culture. Whether children are rolling on our green space, blowing bubbles at our larger-than-life bubble table, painting, harvesting veggies, or crawling in our toddler zone, parents and caregivers can be assured that their children's play is rich with opportunities to engage in learning, creativity and curiosity. 
As we leap into summer, we are excited to present playful, educational programs for all ages with new special guests from around the country and visits from local arts and cultural groups. 
Drop-in and play
New and improved weekly drop-in programs, offered Wednesdays through Saturdays, feature guest teachers, artists and scientists from all over the country. For instance, Wise Fool New Mexico circus arts group will be coming to the museum to teach aerial silks to the kids, and the Harrell House Bug Museum, a community gem, and new partner will display fascinating crawlers and slithery friends from all over the world. In the fall, Navajo weaver and rancher, TahNibaa Naataanii will visit from Shiprock to teach visitors the art of weaving.
Our Fine Art Friday program will feature a plethora of ingenious artists from Santa Fe and around the country, including Shiprock, Alaska and New York City, guiding visitors in open-ended creative activities. Members of Santa Clara Pueblo will teach a variety of specialized skills ranging from micaceous pottery making to sewing and weaving. Guest artists from Institute for American Indian Arts and their alumni artist-in-residence program will teach fine art classes from shield making to bubble art.
For inquiry-based learning, Mr. Science, a retired physicist (aka Hubert Van Hecke) visits monthly on our Science Saturdays, to conjure swirling tornadoes and build mega-rockets, along with many other opportunities to engage in the natural world and learn how it works. For stargazers out there, a new COVID-safe portable planetarium will launch this summer, bringing back in-person shows at the Children's Museum and at camps, schools and community centers throughout the community.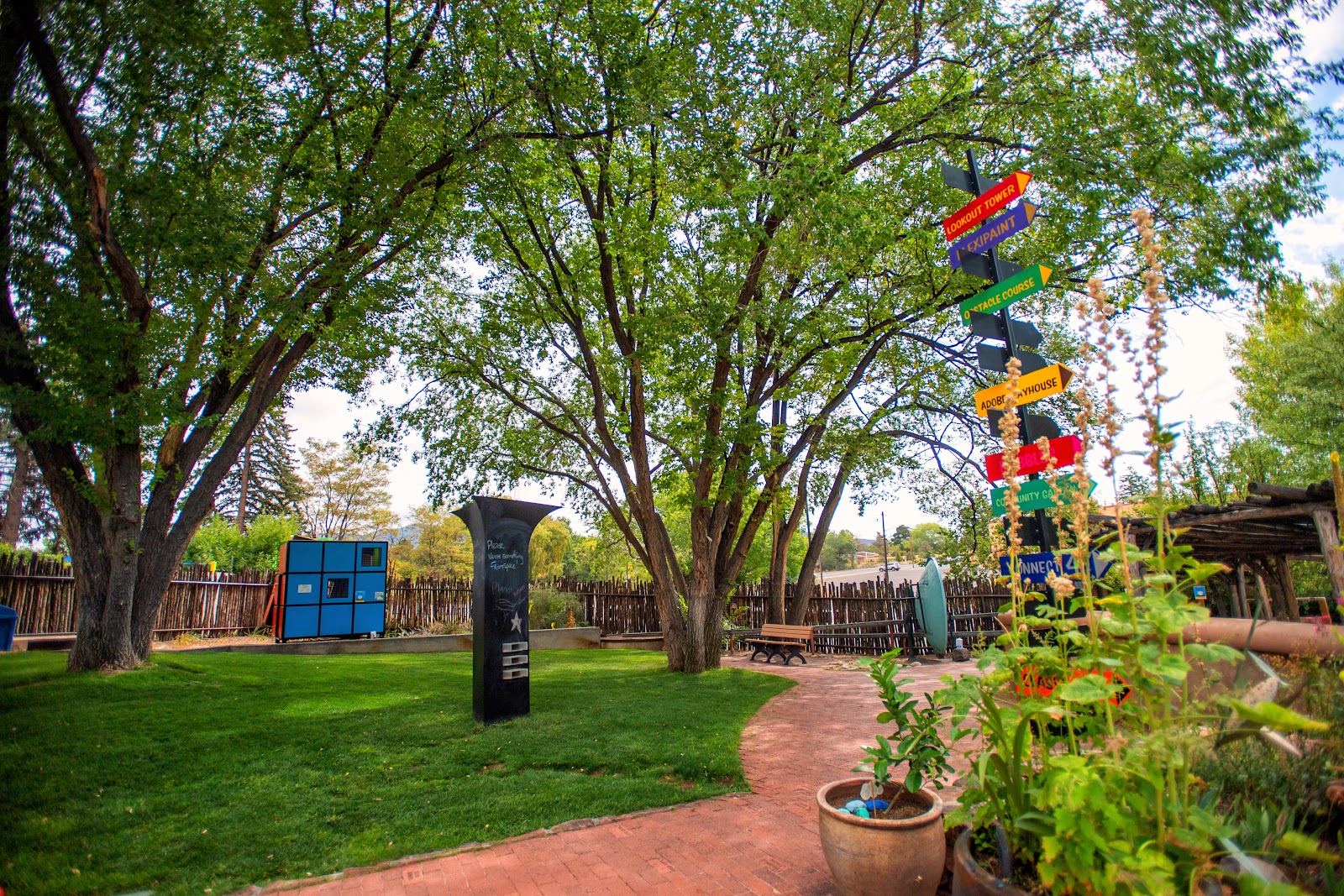 Take it outside
One of the jewels of the museum, particularly in the summer months, is our acre-plus outdoor space, known as the Backyard. Originally dubbed Earthworks, the outside grounds are home to an outdoor learning center that features a collection of exhibits including a rainwater harvesting system that captures 10,000 gallons of water, and a community garden that harvests 1,000 lbs of fresh produce each year that feeds families from Bienvenidos Food Pantry and others. 
The Backyard is an outdoor oasis, allowing for safe open-ended play and programs, exploration and discovery. Whether children are making mud pies, digging for dino bones, cooking in our horno oven, sifting sand, or learning about the different types of plants, fruits and vegetables growing on our acre and half property, there is plenty to see and do.
Through our gardening and cooking classes each Thursday over the summer, the Children's Museum will bring together the perfect STEAM adventure, creating a recipe for success. Kids will engage with nature, learn how to grow food using sustainable practices, measure ingredients, experiment, and learn how to create a culinary masterpiece of their very own using our solar ovens and traditional horno oven made from adobe mud bricks. In addition, families will have the opportunity to engage with New Mexico Youth Conservation Corps interns, who will help lead our programs and teach families about sustainable gardening. 
This August, the Backyard will undergo an exciting renovation, to ensure that people of all ages can continue to enjoy higher levels of health and well-being by connecting with nature. In total, 28 exhibit spaces and areas will be re-envisioned to naturalize play and provide outdoor recreation experiences for children and families. Through a partnership with the National Wildlife Federation, ECHO (Early Childhood Health Outdoors) and landscape architect Surroundings Studio, the master plan redesigns our space to reflect a nature-based health equity strategy – providing opportunities for children and families to walk and jump across stumps and logs, get their hands dirty in the soil and build stick forts. Using natural elements, instead of plastic or rubber, invites unstructured play and develops imagination.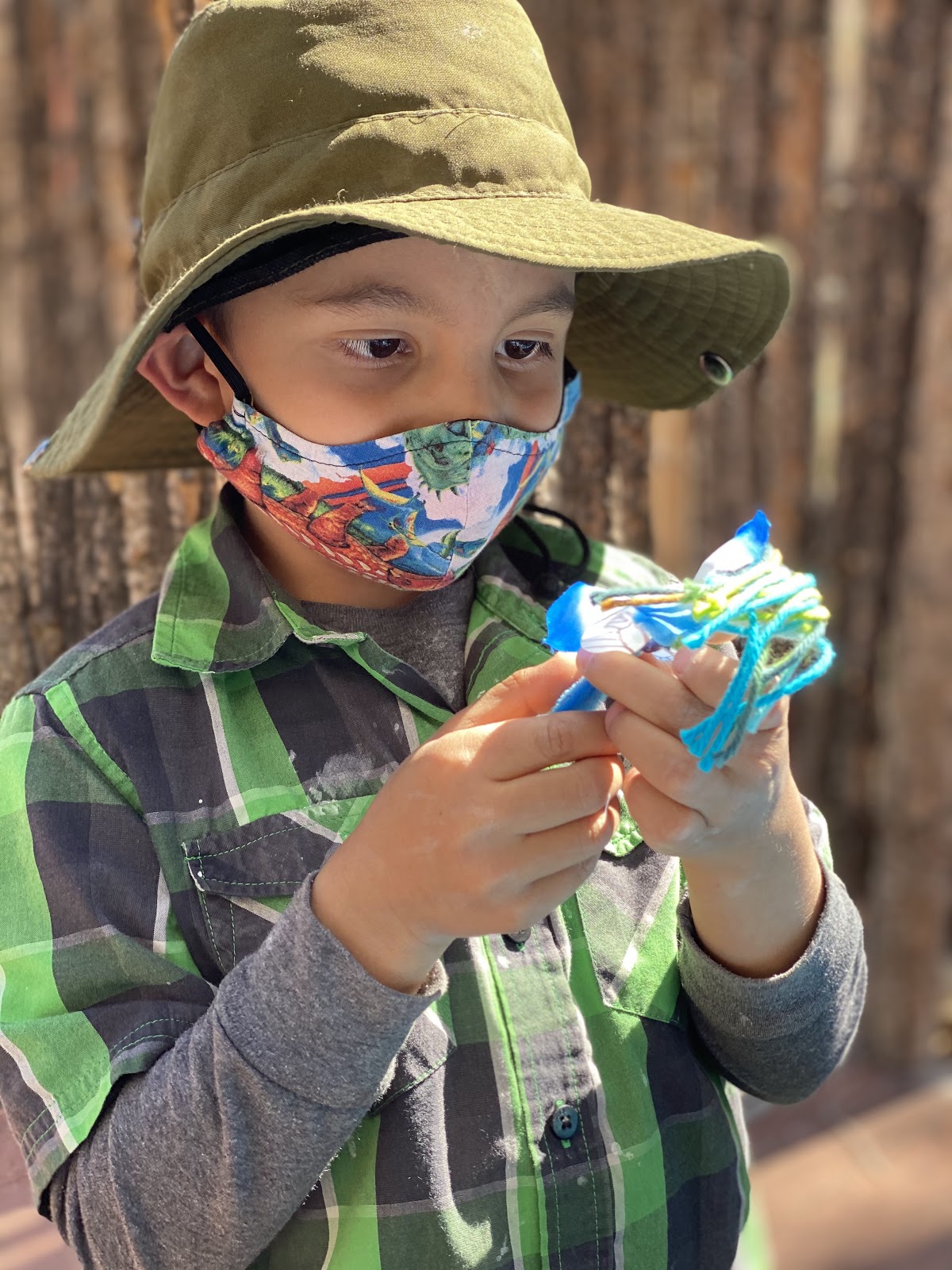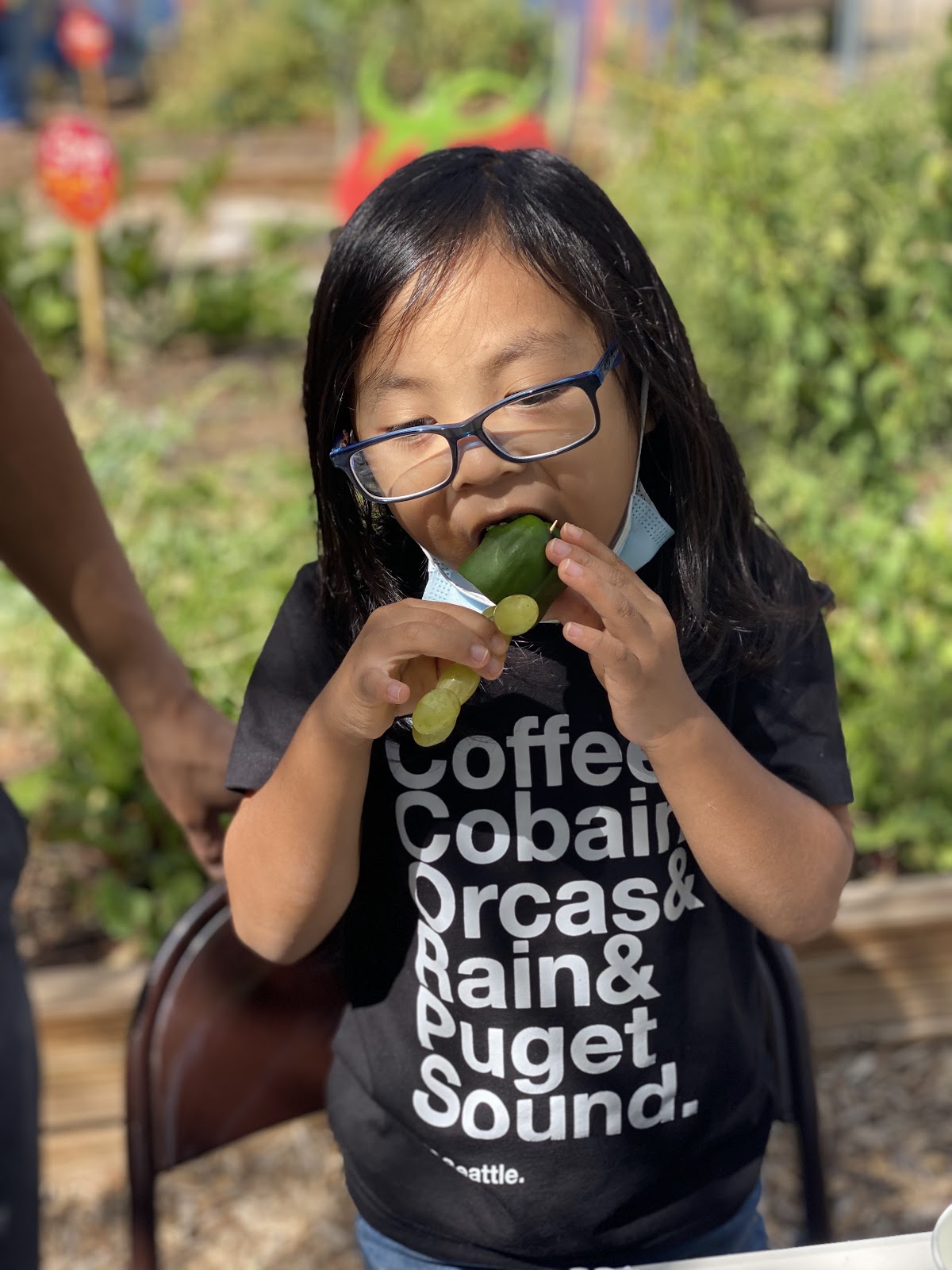 New exhibits and explorative environments will be expanded to encourage outdoor exploration and play. We want to share a few highlights you can anticipate in future summers:
Music Plaza & Performance Space:

New equipment and a performance stage will provide an opportunity for thespians, musicians and poets to perform, imagine and create, using nature as their muse.

Hill Play:

From climbing ropes, nets and boulders, this area will include a two-part Bandelier-style cliff dwelling, with a ladder, openings and a lookout, to honor our history and heritage. 

Sand Play:

This new area will offer an accessible mud kitchen with a water cistern/pump and an opportunity for lots of digging. 

New Mexico Village:

An expansion of our beloved adobe house, this area includes a playhouse and play market, echoing a different time and space. 
In the community
To ensure equity and access, we continue to provide donor-supported complimentary programs to our community. From presenting Virtual Field Trips, to distributing hands-on Grab and Go Kits, to partnering with rural and tribal communities across the state, we are working to make play-based learning available to all. Be on the lookout for a new Mobile Museum, which will get on the road soon! 
As you can see, we are busy bees at the Children's Museum and can't wait for you to join our hive! As Santa Fe's only nonprofit museum designed exclusively for children and families, we are honored to serve our community. 
Visit us at our newly-designed website to learn more about our exhibits and programs and how to support the Museum, or just drop by 1050 Old Pecos Trail. The museum is open Wednesdays to Saturdays this summer from 10 a.m. to 6 p.m. and Sundays from noon to 5 p.m. We provide special programming for toddlers on Wednesday mornings, and free admission on Thursdays from 4-7 p.m. for guests 17 and under. We have numerous membership options and discounts for New Mexico residents, first responders, seniors, EBT recipients, military and teachers (with verification). We are ready to play with you!
Hannah Hausman is the executive director of the Santa Fe Children's Museum.