Talking About Difference Through Children's Books
Celebrating the books that celebrate diversity
By  Zoey Barnes
How do we teach children to understand difference in others and in ourselves and to promote inclusive behavior? Experts say the answer is easy: talking to your children about the difference we see in other people helps them to find language for our commonalities and differences. Children do recognize difference from a young age, so reading age-appropriate books about diversity helps them put words to what they are seeing. But this can be easier said than done. You might worry, What if you don't say the right thing? What if I don't know how to answer my child's question? 
That's OK. The power is in demystifying difference among people. I myself always stumble over the word diversity. I heard recently that the term is both empty and othering, as it means "diversion" from the norm. I am not sure of the best terminology (multicultural, inclusive, etc.), but with my toddler and probably with everyone else, sometimes taking out empty terms can leave space for better, more specific understandings of the spectrum of humanity. Maybe the best thing is to talk with kindness about everyone around us. I'm not sure I am always succeeding, but I am trying to raise my child in a world where she knows that people are both the same and different from her, and she is the same and different from others, and that our differences make humanity a special thing. Differences do not make other people abnormal, and her differences make her no less than anyone else.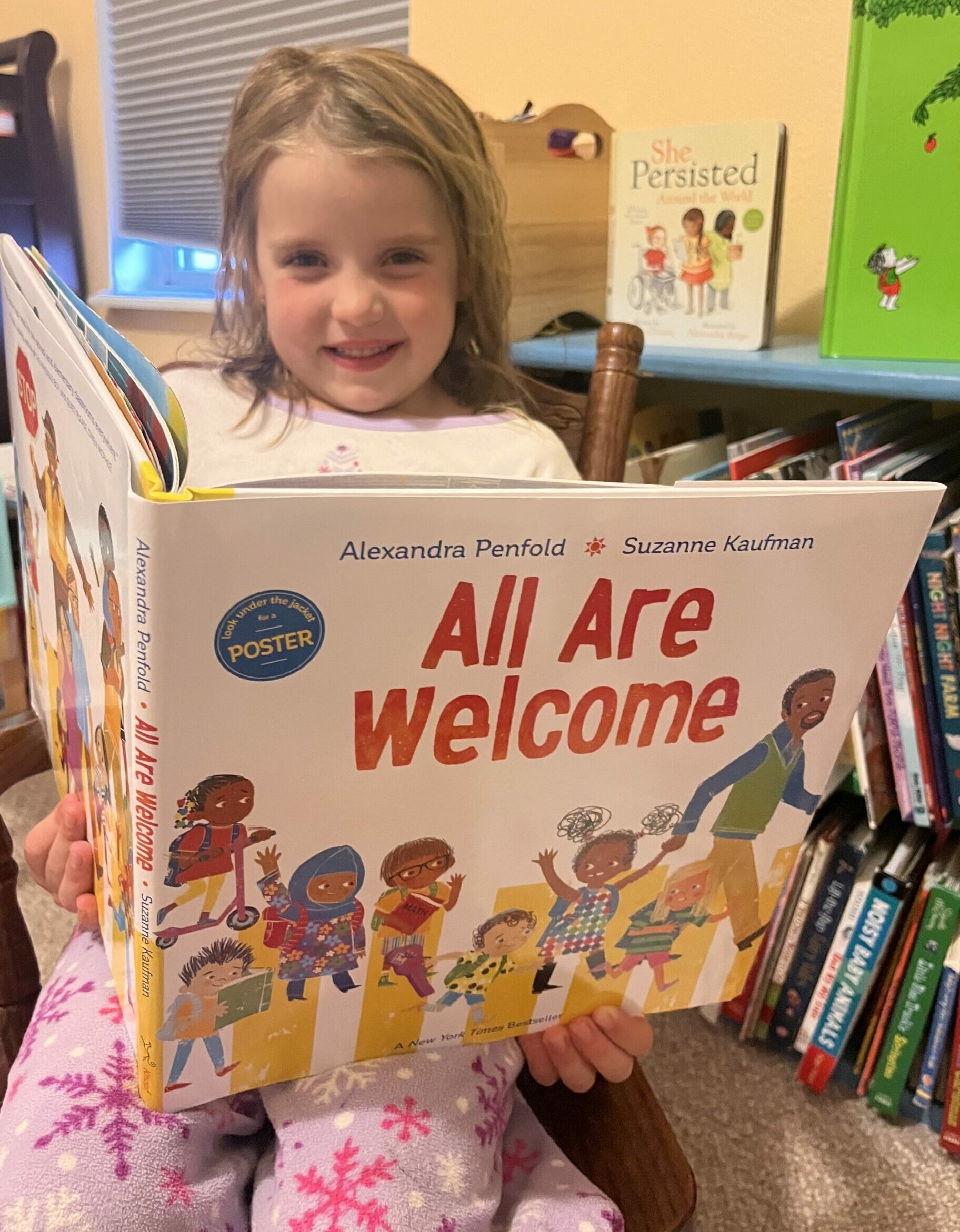 On a recent road trip, I brought along a people making kit I bought at Target. (Introduced at a particularly difficult moment of screaming, it occupied her immediately — parent win!) I gave her foam people of different colors along with clothes, shoes, and stickers and let her go to town. I didn't assign gender unless she did. Her dolls did not stick to one gender, and she was so proud of them. I was proud of myself for providing her space to experiment with the limitless possibilities of being a person.
There has been a growth of books on the market about social justice causes and especially diversity. Of course, this is wonderful, but when you're looking for books, I recommend finding ones that speak to you personally and that are simple enough and interesting enough for your child. As my husband has said, many of the books right now are aimed more at parents than the kids. They are pedantic, and their lack of narrative might hide behind design-y illustrations. These books below are all ones we love to read in our home.
Antiracist Baby by Ibram X. Kendi, illustrations by Ashley Lukashevsky (Kokila, 2020)
This board book shot up as a bestseller following the Black Lives Matter movement of 2020. The text gives practical tips for how to raise children who are anti-racist and how to talk about this with your children. The illustrations capture families of all shapes, sizes, colors, and backgrounds. My favorite lesson from this book? "Grow to be an antiracist." The book encourages Antiracist Baby to "stay curious about all people." I think this is the best lesson for kids and adults alike to develop empathy and understand the world around us. Ages 0-3
My Heart Fills with Happiness by Monique Gray Smith, illustrations by Julie Flett (Orca Book Publishers, 2018) 
A beautiful and peaceful book that captures life's little moments. My Heart Fills with Happiness encourages us to breathe with those moments, and it depicts inclusive representations of little kids from First Nations at peace with nature. A gorgeous and special board book that will become a family favorite.  Ages 0-5
We're Different, We're the Same (Sesame Street) by Bobbi Kates, Illustrated by Joe Mathieu (Random House Books for Young Readers, 2017)
A favorite in our house. This Sesame Street book highlights the ways people (and monsters and Sesame Street characters) can be the same and different (hair, skin, eyes, feelings, and more). The pictures are both profound and silly (it is Sesame Street, after all). My personal favorite is a punk with green hair walking through the middle of a monster barbershop. This updated version (the original was published in 1992) somehow makes even the monsters seem human, which is probably why it is such a great read for talking about our shared humanity with young readers. Ages 3-7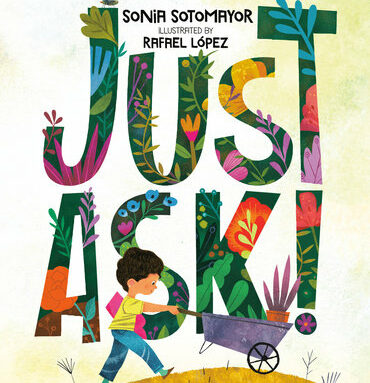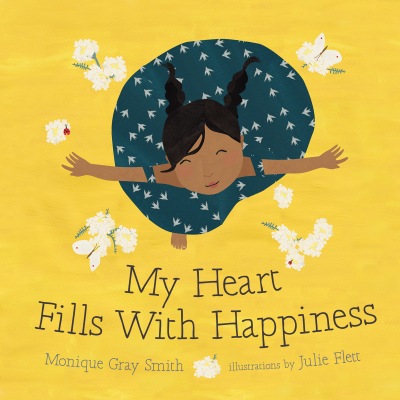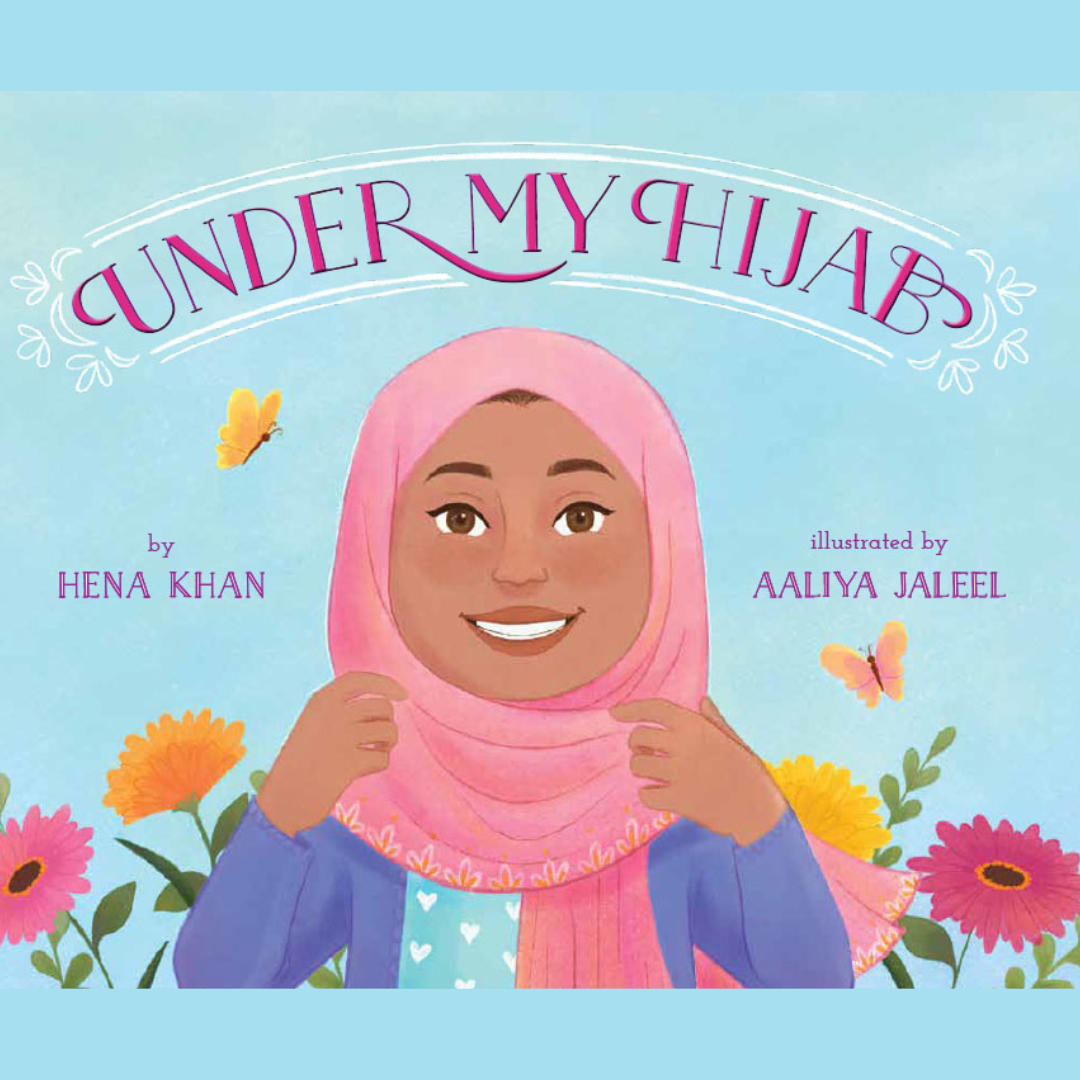 All Are Welcome by Alexandra Penfold, illustrated by Suzanne Kaufman (Knopf Books for Young Readers, 2018)
This sweet book reminds all readers that "all are welcome" at school with inclusive imagery and rhyming text. The illustrations offer plenty of opportunities to talk about difference and how someone who might look different from you might have the same interests and love to do the same things. "All are welcome here" the book repeats as kids go about their day in the classroom, cafeteria, and science fair. Ages 3-7
Under My Hijab by Hera Khan, illustrated by Aaliya Jaleel (Lee and Low Books, 2019)
When we checked this out from the library, my daughter wanted us to read it to her over and over again. With lovely illustrations, the book depicts the fullness and beauty of the diversity within Muslim communities regarding how different women wear their hijabs. Each page shows how wearing a hijab speaks to a woman's faith and individual personalities as a little girl looks on with awe at her family members. On one page, the girl's mom, a pediatrician, attends to a client in a neat pink hijab; on another, a hip young woman paints a colorful painting in a funky hijab. This book acted as a conversation starter and allowed me the language to talk about a topic I was not as comfortable discussing but was happy to learn about alongside my child. Ages 4-7
Just Ask! Be Different Be Brave Be You by Sonia Sotomayor, illustrated by Rafael López (Philomel Books, 2019).
I got chills reading this to my 3-year-old. Supreme Court Justice Sonia Sotomayor's book offers detailed and inclusive portraits of people who may seem different. She starts with herself as a child who had Type I juvenile diabetes. When we got to the second page about a boy named Rafael who has asthma, my daughter was so excited to see him holding an inhaler as a "tool to help your body." It helped her to feel less different, and it gave me language and questions to ask her about how she feels about her inhaler. Do you ever feel different? We also got to talk about her friends. Which of your friends likes to run fast? Which of your friends is shy? Which of your friends is chatty? This book is packed with kids of all backgrounds and does not have to be read in just one setting. Rafael Lopez is back with gorgeous and life-filled illustrations. Ages 4-8
Zoey Barnes is a writer and social worker. Prior to becoming a social worker, she was an adult and children's bookseller for five years. She was born and raised in Santa Fe and recently returned home with her husband and 3-year-old daughter.