Affordable Outdoor Family Adventures
What To Know, Where To Go, and How Not To Break the Piggy Bank When Trekking Outdoors
By James Glover
Go outside and play. I can't think of a better family motto than this, given the myriad of benefits associated with recreating in nature. These days, maybe the mantra should be expanded to read: Go outside and play inexpensively, affordably, and on the cheap.
The good news is that a family can enjoy New Mexico's great outdoors without breaking the piggy bank! This article shares a few tips to achieve this goal while having fun and generating big smiles on the faces of your kids!
Quick Look at the Benefits of Getting Outdoors
The benefits of getting outdoors are numerous. Some of the biggies include creating memorable family experiences; inspiring kids to become outdoor enthusiasts; immersing the family into the sights, sounds, and smells of the great outdoors; and enjoying the health and fitness aspects of hitting the trail. Such outings might be the reason your child pursues a rewarding and sustainable career working in the outdoor industry.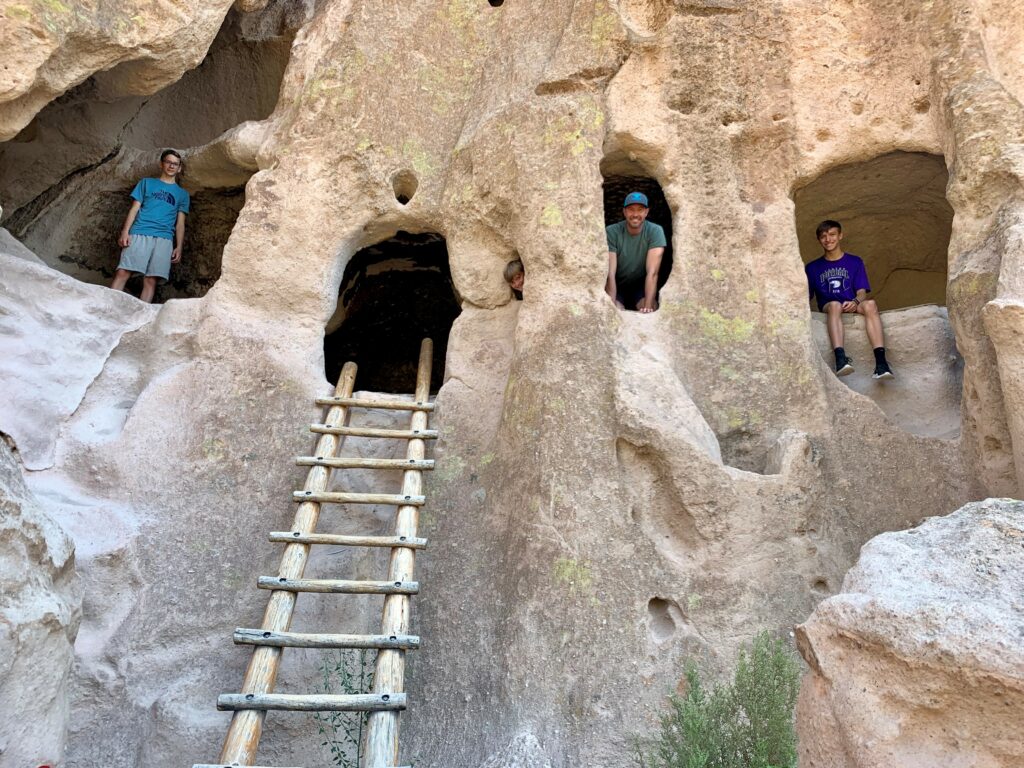 Brief Update on Outdoor Etiquette and Safety
No matter where or why you get outdoors, natural spaces are yours to protect. This is the belief of Leave No Trace (www.lnt.org), a leading national organization with a mission to help people care for the outdoors. When it comes to taking your family out into nature, Leave No Trace recommends the following:
Know Before You Go: Be prepared and read up on what you should take with you to ensure a successful outing. Keep in mind cold, heat, rain, food, water, and (of course) maps.

Choose the Right Path: Stay on the main trail and steer clear of flowers and small trees.

Trash Your Trash: Pack it in, pack it out. Use trash cans if available, but if not, keep all trash with you to toss out when you return home.

Leave What You Find: Be sure to leave plants, rocks, and historical items as you find them. This will enable those that follow after you to enjoy the same sightings and experiences.

Be Careful With Fire: Given our state is often very dry, try to avoid the need for fires on day-only excursions.

Respect Wildlife: New Mexico is blessed with an abundance of wildlife. Never approach, feed, or follow these animals. They are called "wild" for a reason.

Be Kind to Other Visitors: make sure the fun you have with your family outdoors does not bother others. And remember, the quieter you are, the greater the chance to see more animals.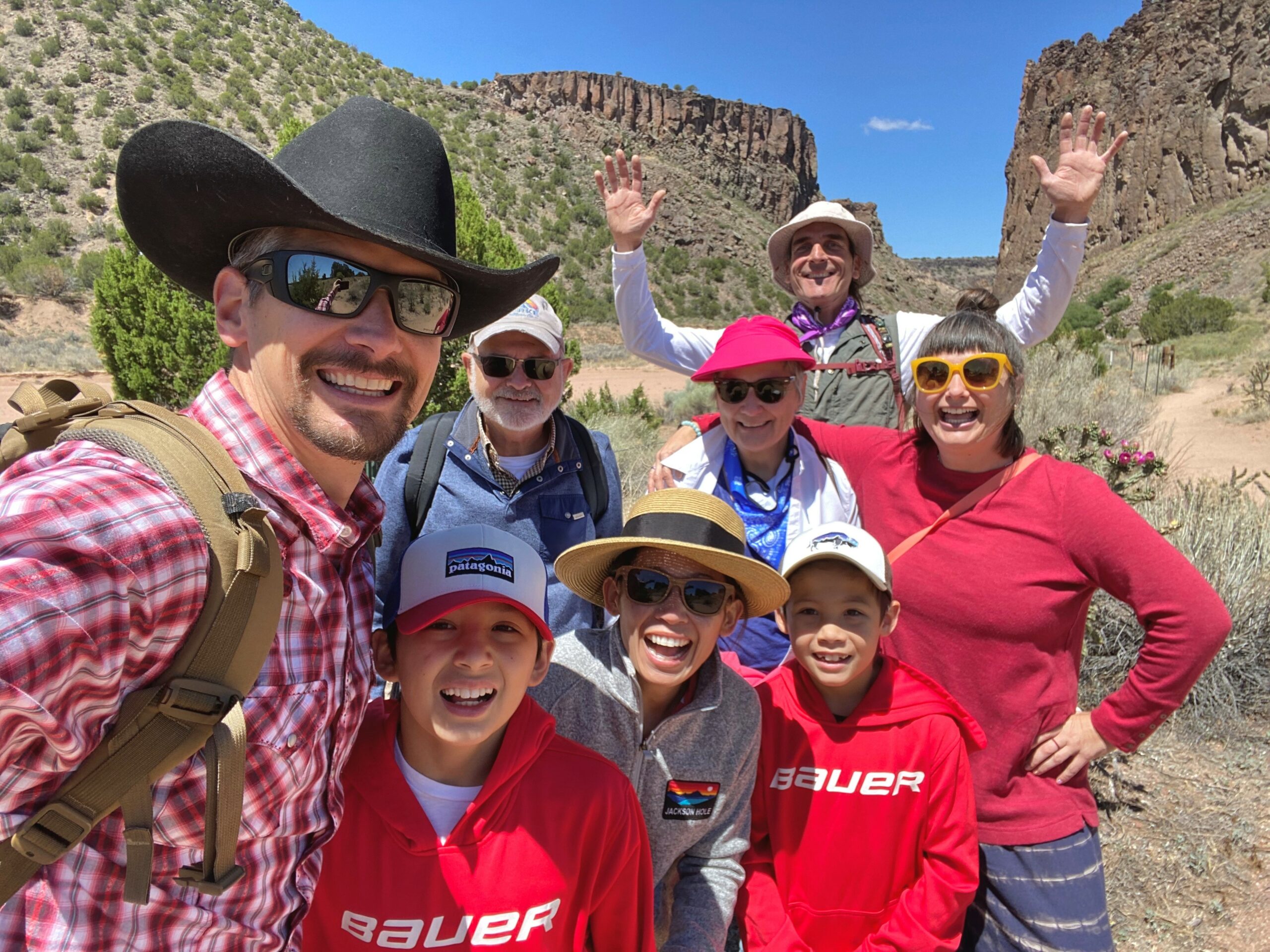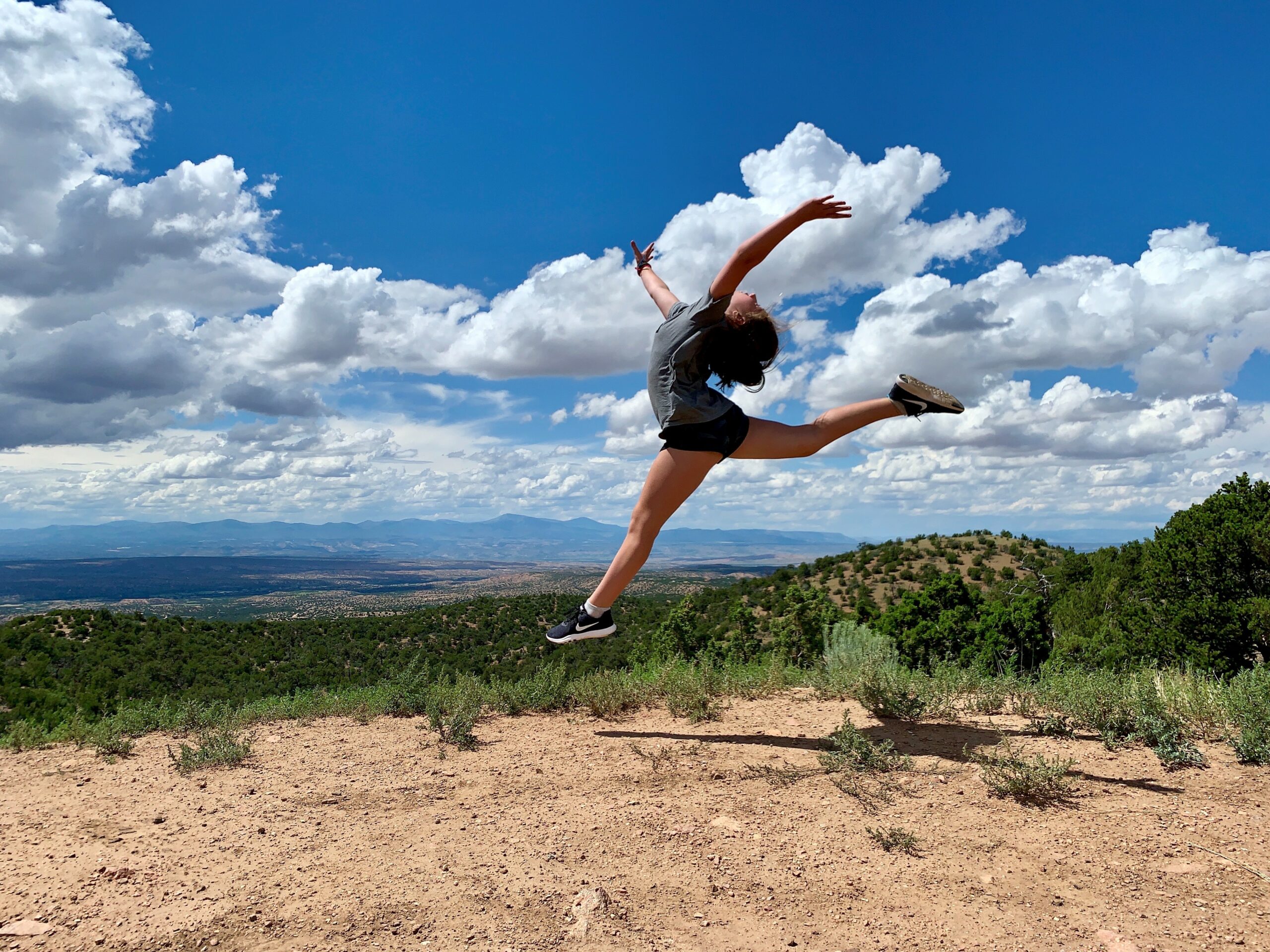 Types of Outdoor Adventures
There are seven major outdoor recreation sectors to consider when planning your family trek: camping, fishing, snow sports, trail sports, water sports, wheel sports, and wildlife viewing.
Of course, the time of year is an important factor. You can't do water sports if the lake and river levels are low or the water is frozen. The good news is that in the areas of Española, Los Alamos, and Santa Fe, we usually have suitable weather, water, and snowfall to enjoy getting outdoors year-round.
Start Out Small and Build Up to Bigger Future Treks
When picking the right outdoor recreation activity, be sure to ask your family what they might enjoy the most. Go over the list with them and see which treks or adventures bring the most smiles or discussion. Remember that you have many weekends ahead to explore all of the outdoor recreation sectors over time.
The key thing to keep in mind is that you want to ensure your family, especially the kids, have a great time and want to venture out again and again. Keep the initial activities small and build up each time you venture outside. Think molehill rather than mountain.
Utilize Upcycled Outdoor Gear
In today's world, outdoor gear can be prohibitively expensive. As you begin to ease your family into New Mexico's great outdoors, gear can be kept to a minimum. Hiking on many trails can be done in any suitable athletic shoe. Many bike trails can be ridden regardless of the types of bikes you already have in the garage. You don't need a pricey specialized bike to have fun.
When you are considering more gear, there are several ways to save money. First, remember to scour your garage or ask the neighbors. Perhaps there's forgotten gear hidden away. You can also rent equipment from some of the local outdoor gear companies. REI in Santa Fe has such a rental program. Renting before buying is a great way to test gear and find out what your family needs or loves.
If you decide to buy, before seeking brand new products, consider checking out New Mexico companies that upcycle used outdoor equipment. Rerouted and Atalaya Outfitters are two local outdoor-recreation businesses where you can find killer deals on gear. Reusing outdoor gear is also a great way to save the planet.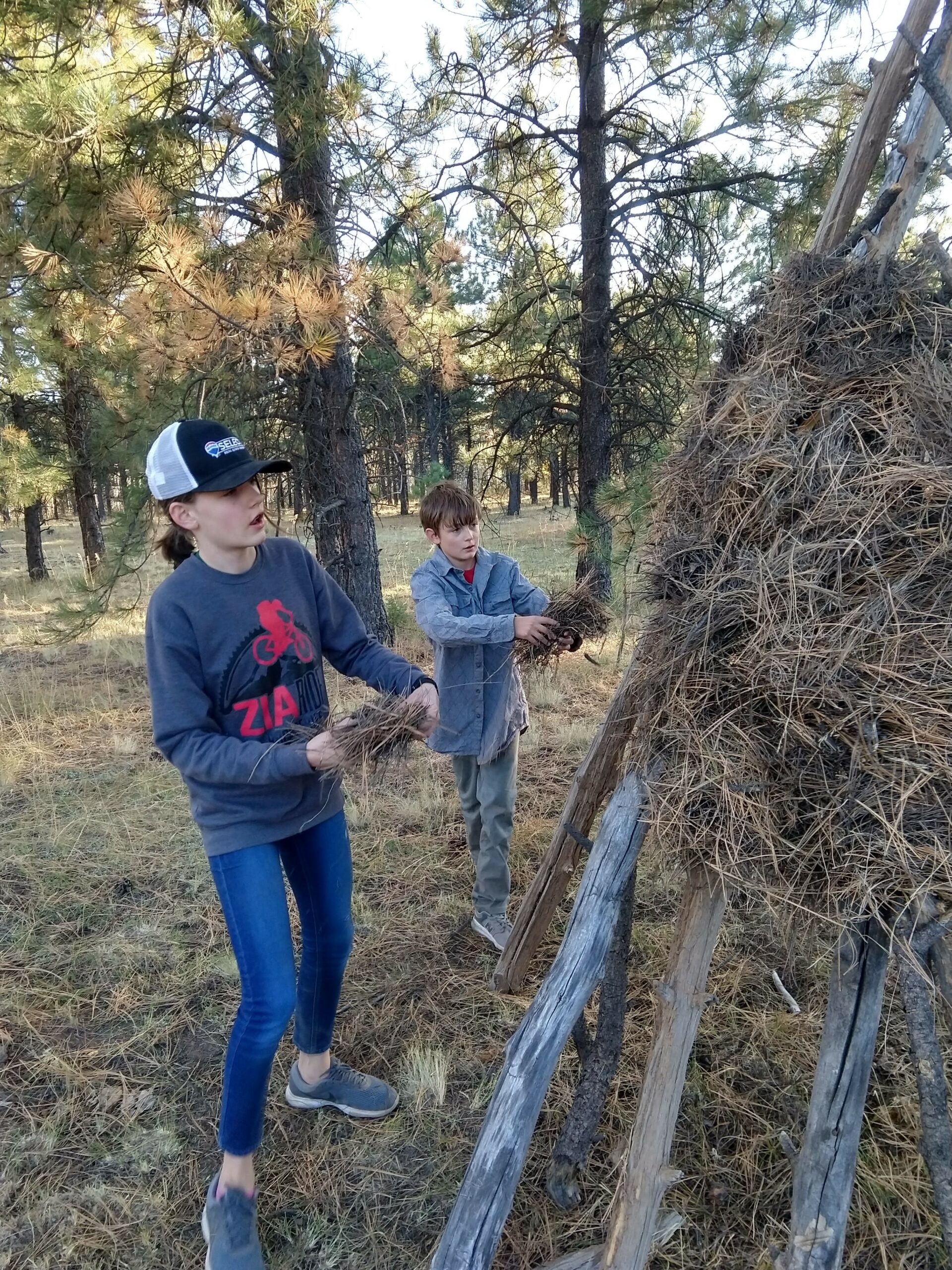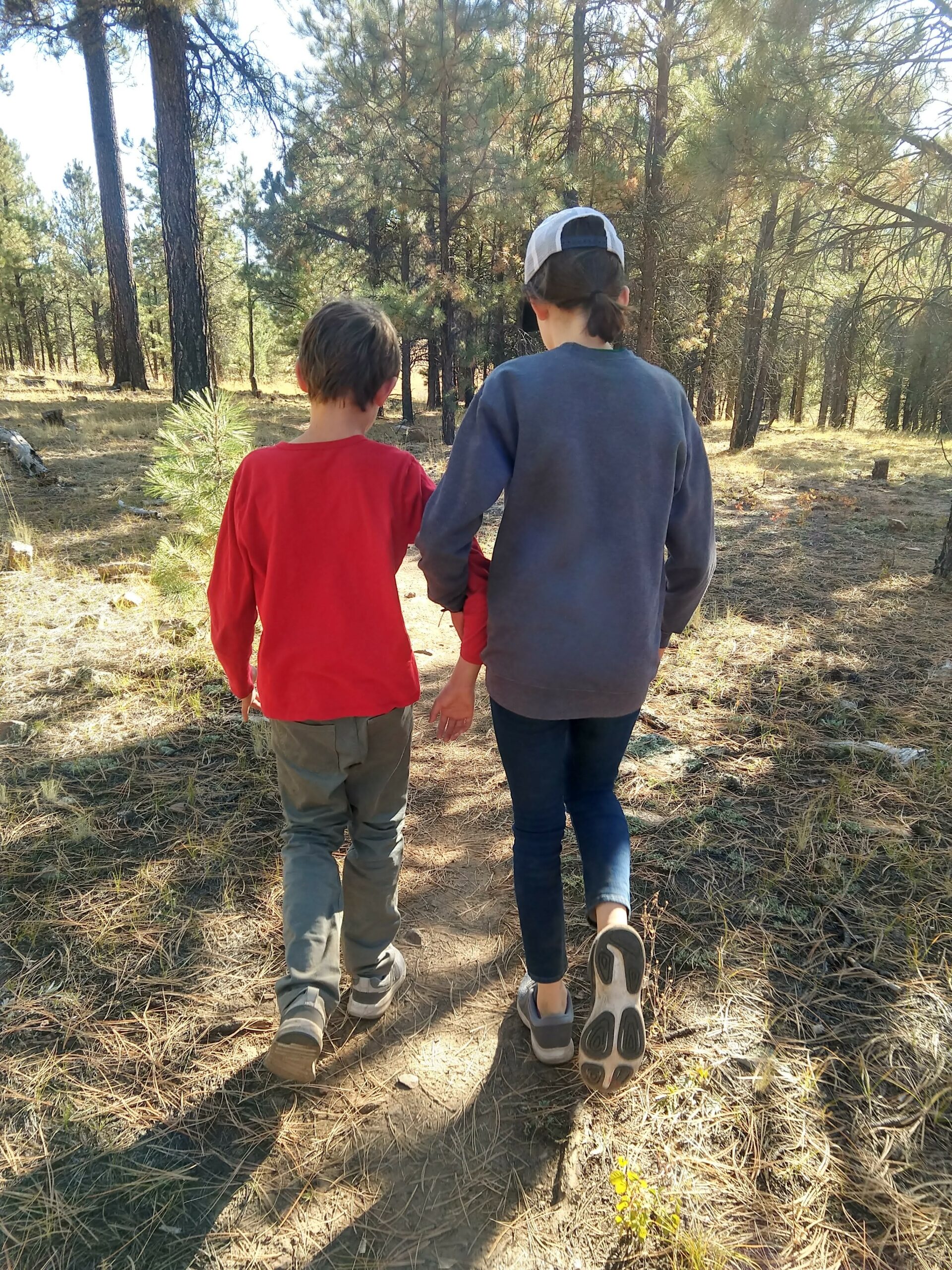 Maps, Apps, Permits, and Passes
The last thing to do before setting out on your affordable family adventure is to make sure you have the appropriate information about the destination. Seek out brochures or maps that are available, and be sure to secure appropriate permits or passes if required. An internet search is an absolute must when planning your trip. You'll find great insights and reviews from others who have blazed similar trails. Good examples are AllTrials or Trailforks.
Don't forget to visit the state's tourism site at NewMexico.org. This is the New Mexico True website, where you'll find all sorts of information about adventures steeped in culture. Also, Santa Fe County has the Santa Fe County Experience app. For more local information, review SantaFe.org and VisitLosAlamos.org.
If your family plans to get out often, another way to save money is to secure year-round passes/permits from the National Park Service (including national forests and BLM), New Mexico Game & Fish, New Mexico State Parks, and New Mexico State Land Office.
Affordable Family Adventures
Now that you have the information you need to launch your adventure, the question is where you should go. The chart below highlights several affordable outdoor experiences that you and your family might enjoy. Cut out the table and stick it on your fridge. Make it a family goal to visit all the destinations. There's a column for checkmarks once you've completed the trek.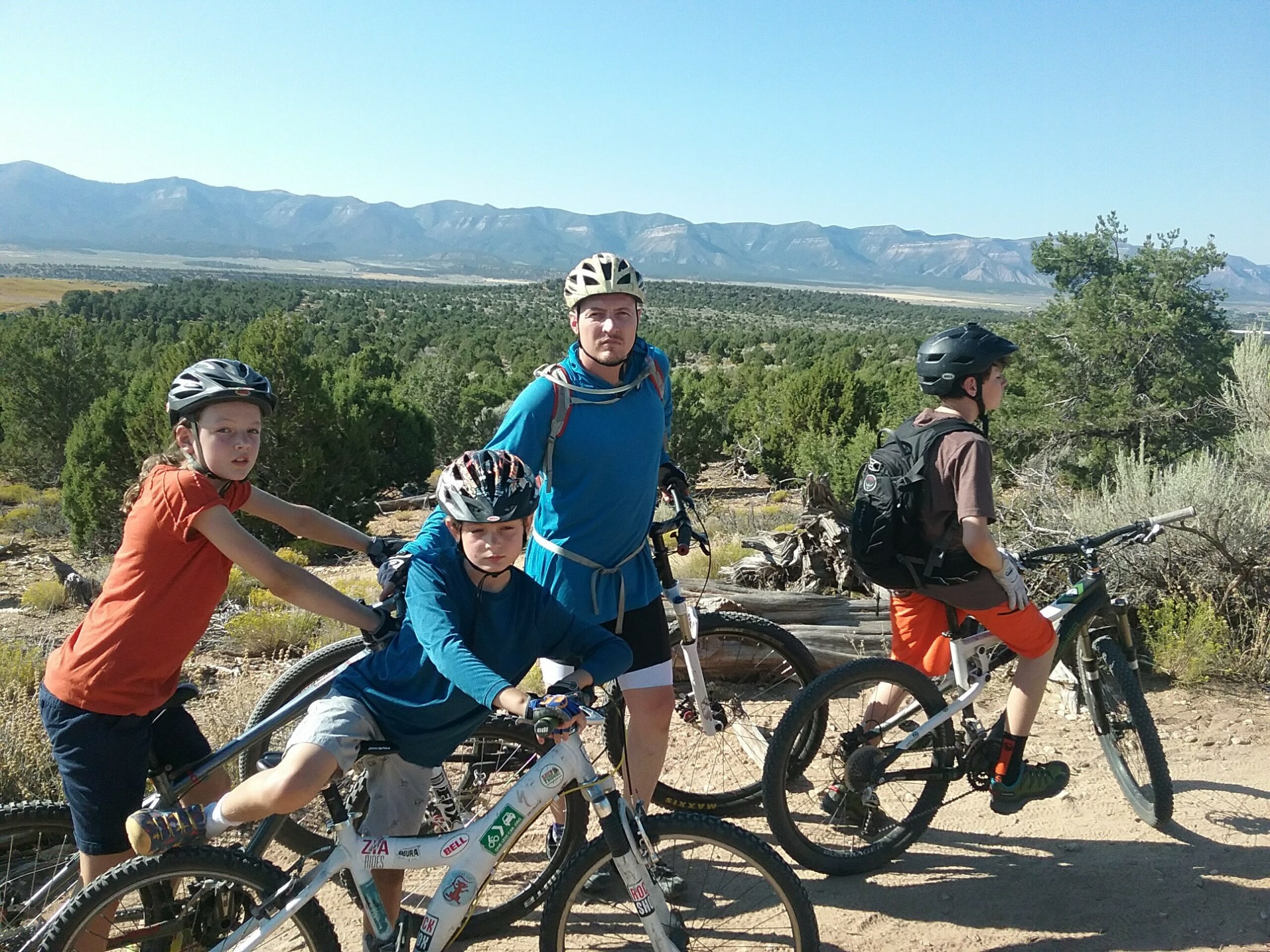 NEW MEXICO OUTDOOR ADVENTURES 

Destination 

Description 

 

Española Area 

Nambé Badlands 

5.3-mile loop trail. Hiking and running through a beautiful canyon with stunning views.    

 

Nambé Falls & Lake Recreation Area 

Pueblo of Nambé offers waterfalls, hiking, camping, and fishing. Short hikes have scenic payoffs. 

 

Ohkay Owingeh Tribal Lakes 

The Ohkay Owingeh Tribal Lakes offer fishing, hiking, and wildlife viewing. Nice setting for a family picnic.    

 

Los Alamos Area 

Bandelier National Monument 

History, culture, hiking, exploration, and wildlife viewing abound in this national treasure.   

 

Bandelier National Monument – Tsankawi 

A great family adventure with petroglyphs, caves, and ladders to climb. Retrace the footsteps of the past.  

 

Los Alamos County Trails  

150 miles of developed trails link canyons and mesas. Hiking, biking, and running with many fantastic views.  

 

Los Alamos Nature Center 

Start your Los Alamos adventure here. Great exhibits and planetarium. Easy access to the trail system.   

 

Manhattan Project National Historical Park  

A beautiful setting for a short walk to glean some history and view wildlife. Visit Ashley Pond and Fuller Lodge.  

 

Valles Caldera National Preserve 

Volcanic caldera near Los Alamos. Hiking, biking, snow sports, fishing, and wildlife viewing. All-seasons. 

 

Santa Fe Area 

Aspen Vista (Santa Fe Ski Basin) 

Casual hiking; visit during fall when the aspens are changing color. Ample parking.  

 

Cochiti Lake/Campground 

Camping, swimming, boating, fishing. Beach area.  

 

Dale Bale Trail 

25 mile trail network for hiking and biking. Many points of access throughout town. 

 

Diablo Canyon Recreation Area 

5.9 mile out and back trail. Dramatic cliffs to explore. Hiking, climbing, camping, birding, and the Rio Grande. 

 

Hyde Park – Black Canyon 

Popular campsite in Santa Fe National Forest. Offers lots of amenities. Close to Santa Fe. 

 

Borrego, Winsor, Bear Wallow Trail Loop 

Hike in trees to Tesuque Creek. Return or follow Windsor Trail down to Bear Wallow for a loop. A bit strenuous.  

 

La Tierra Trails 

25 miles of trails for biking, hiking, and equestrians. Dog friendly. Not too strenuous and lots to explore.  

 

Pecos National Historical Park 

Casual hiking with Native American and Spanish history and culture. Pecos River access.  

 

Santa Fe Canyon Preserve & Randall Davey Audubon Center 

A fun one-two punch of easy hiking trails, wildlife viewing, exhibits, and exploration. Great for the entire family.  

 

Santa Fe Rail Trail 

17 miles of paved/dirt trails for biking, hiking, or running. Catch George R.R. Martin's Sky Railway passing by.  

 

Sun Moon Trail 

Short but somewhat steep trail. Great views of Santa Fe. Not recommended for the very young.