Visiting Ski Santa Fe
One of the Best-Kept Secrets of New Mexico
By Jessica Fox
When visiting the historic and beautiful town of Santa Fe, New Mexico, you will see the snow-covered peaks of the Sangre de Cristo Mountains in the distance. Nestled in those mountains is Ski Santa Fe, one of the best-kept secrets of New Mexico. With a base elevation of 10,350 feet, Ski Santa Fe is the launching point for a memorable ski and snowboard experience. We are located only 16 miles from the heart of Santa Fe, a city rich in culture, fine arts, and exceptional cuisine. We are the country's most inclusive and unique ski destination.
Ski Santa Fe is a family owned and operated ski area with a special goal: to make our guests feel like family when they visit. Over the years, we have worked closely with our staff to create a variety of specialty programs to provide our guests with the ski or snowboard experience they want. Our team works diligently in every department to provide an inclusive, family-friendly experience that will bring our guests back to the mountain for years to come.
A specific program dear to our hearts is facilitated through the Adaptive Sports Program of New Mexico (ASPNM). The mission of ASPNM is to enhance the lives of children and adults with disabilities through recreation. Through this program, Ski Santa Fe hosts an estimated 500 visits per ski season from the Adaptive Ski Program at no cost to the individuals. Our team works closely with ASPNM to ensure that everyone can enjoy the  freedom and excitement of cruising down the mountainside. We are grateful for this partnership and the opportunity to be a part of something so special for these individuals and their families. For more information on ASPNM, visit adaptivesportsprogram.org.
Outside of the Adaptive Sports Program, Ski Santa Fe offers a variety of ski and snowboard lessons for all ages and abilities. These programs are hosted through our Snow Sports Program, where guests will find welcoming, skilled, and enthusiastic instructors. For those visiting us with prior experience in skiing or boarding, our instructors are adept at learning each person's individual goals and abilities to determine unique ways to help them build upon and enhance their current skill set. For those new to snow sports, our instructors will work to help them feel comfortable, supported, and encouraged while they take on a new, sometimes intimidating, sport. To keep our newer guests interested in snow sports, our instructors fully immerse in the process with them. We hope that after a lesson with our team, all of our snow sports guests will fall in love with the mountain and winter sports recreation.
Through our Snow Sports Program, guests who are ages 3 and up can choose from a variety of lesson options.
One of our most popular lesson offerings at Ski Santa Fe is known as Chipmunk Corner and is specifically designed for our little guests, ages 4-10. At Chipmunk Corner, it is important that these young ones have fun while they are with us so that they remain engaged in the sport. Our instructors are skilled at creating fun and interactive learning environments, and we limit the number of students per instructor to increase one-on-one time and attention. Our Chipmunk lessons keep little ones coming back by focusing on having fun and making new friends. Plus, when they are ready to get on the "big mountain," they can have fun exploring Adventure Land. For anyone interested in Chipmunk Corner, please keep in mind: snowboarding lessons are available for ages 6 and up, and we can get 3-year-olds started with special one-hour private lessons.
For everyone else, 11 years old and up, we offer various options depending on ability and preference for a group or private lesson. Group and private lessons are available for all abilities, and like Chipmunk Corner, we do our best to keep a lower number of guests per instructor. For guests who need gear, we offer packages with group or private lessons, lift tickets, and rentals. A popular variation of the group lesson is the family lesson, designed for families with two to five members. This package allows guests to have fun with those closest to them, increasing the likelihood of continuing the sport after the lesson is complete.
New Mexico locals have been taking part in our multi-week programs for many years, including White Tornados (for ages 5​​-12), Seasoned Skiers, Women's Programs, and Men's Programs. The multi-week programs offer a few significant benefits not seen in our other lesson formats — specifically that the instructor has a greater period of time (six weeks) to learn about each person on a more personalized level so they can better reinforce skills from the previous week into the current week. These multi-week programs are tailored to locals looking to greatly improve their skills, comfort level, and knowledge of the mountain. Plus, the White Tornados Program provides a great chance for youngsters to ski with their friends and meet new ones. For anyone looking to try a group lesson, you can sign up through our website at skisantafe.com. If a private lesson or family lesson is more your speed, call our ski school directly at (505) 992-5084, and we can place you with an instructor to fit your needs.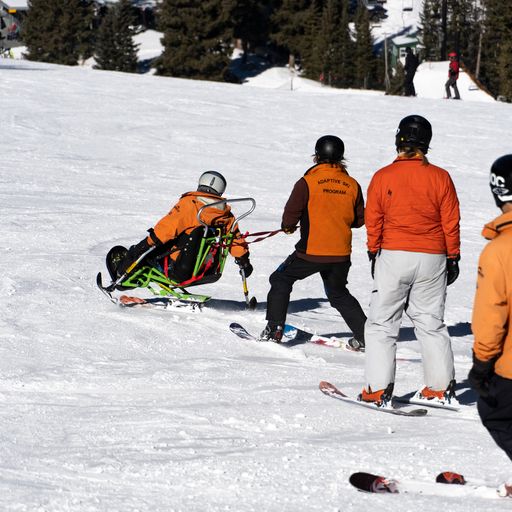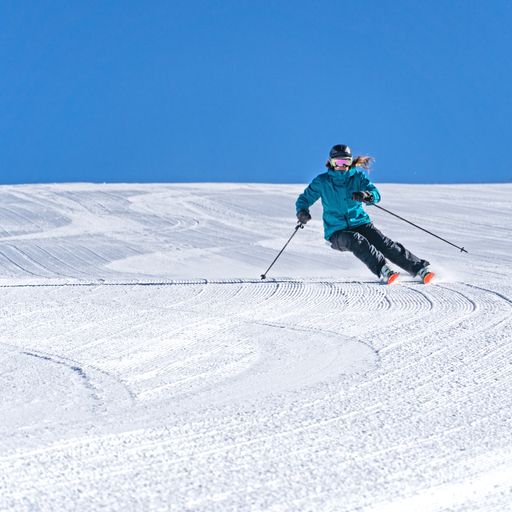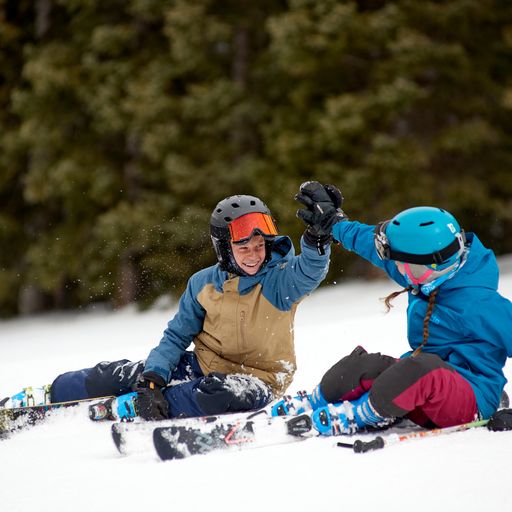 For anyone looking to save money on lessons, rentals, or tickets, there are a few options! For children and adults, the most cost-effective lessons are the multi-week programs listed below. Additionally, depending on the size of your family, the Family Package can be a great option. For adult rentals, you can purchase at a discounted rate through one of the ski swaps in Santa Fe (santafeskiteam.com) or Albuquerque (nmskiswap.org); both occur annually between October and November. For children and youth, who are still growing, Sports Systems in Albuquerque is a great option for seasonal rentals, so you do not have to pay for new rentals every time you visit the mountain. Get there before the season starts — they run out quickly (nmsportsystems.com). Finally, if you want to get your family into snowsports but are not ready to spend the money on a full-season pass, you can purchase a Peak Plus Pass for $75; each time you visit Ski Santa Fe, you receive $25 off an age-appropriate, full-price, all-mountain lift ticket.
Our Ski Santa Fe family looks forward to welcoming you and your family for a fun and inclusive opportunity to explore the mountain. With seven lifts to transport you to a top elevation of 12,075 feet and 86 trails on 660 acres, you will find a variety of moguls, steeps, and 36 runs that are groomed to perfection by the best of the Southwest. We hope to see you on the mountain this winter.   
Jessica Fox was born and raised in New Mexico. Since she could walk, she has spent many weekends in the mountains with family and friends, enjoying all the fun snow sports that New Mexico has to offer. She is currently the marketing manager for Sandia Peak Tram and Ski Santa Fe. For additional questions or inquiries regarding Ski Santa Fe, you can reach Jessica at jfox@sandiapeak.com.