Los Alamos, New Mexico – Where Adventure is a Science
Discover Family Fun for Curious Minds
By Kelly Stewart
For the family who plays together, Los Alamos has a brilliant mix of recreation, education and chill experiences. The birthplace of groundbreaking science and the gateway to three national parks, this mountain town offers science, history, and outdoor adventures for all ages—along with low-key spaces and activities to match the mood and dynamic of each family.
Outdoor Adventures 
Built atop finger mesas at 7,320 feet of elevation, Los Alamos is home to more than 200 miles of trails that weave through and around the county's scenic canyons, mesas, and mountain. Most trails offer 360-degree views of either the Jemez or Sangre de Cristo Mountains, unique plants and flowers, and local wildlife. Make one of Los Alamos' scenic overlooks a destination or stop along the way. Whether you venture to White Rock Overlook with an unparalleled view of the Rio Grande, Black Mesa, and valley beyond, or Anderson Overlook and its majestic multi-layered landscape of canyon, mesas, and the Sangre de Cristos—all make an unbeatable backdrop for a family vacation photo. Grab a Los Alamos Trail Network map (bit.ly/3DYxtVA)  and find the trail with the skill level, landmarks, and distance that best fits your family. And don't forget to pack sunscreen, snacks, and plenty of water.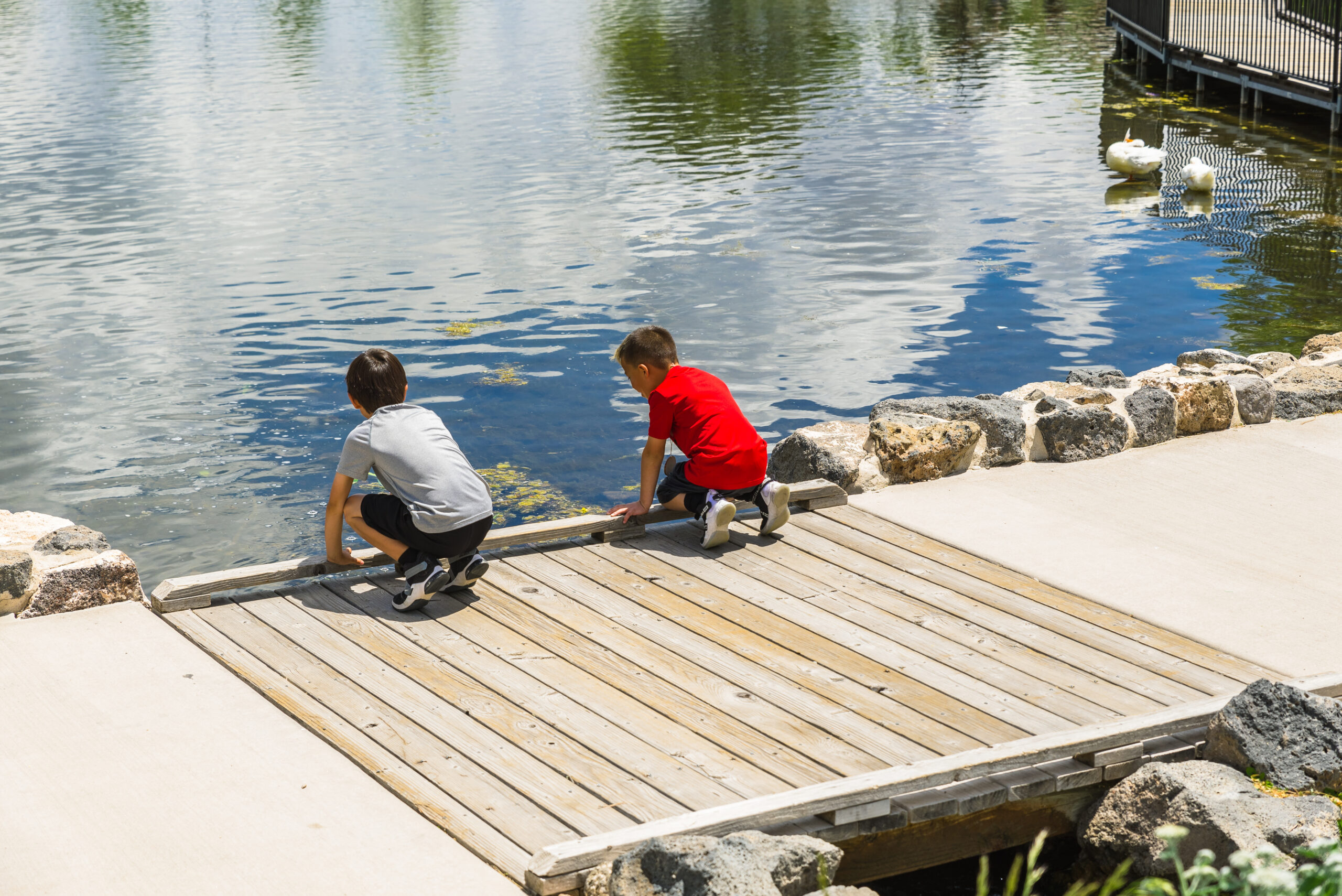 Of the three national parks that share borders with Los Alamos, Bandelier National Monument is the most popular. Here, kids of all ages can climb ladders up into cliff dwellings and imagine life as an Ancestral Puebloan, look for petroglyphs, hike the park's expansive trail network or spot local wildlife, including mule deer, short-horned lizards, squirrels, and many species of birds. The park is open year-round (excepting extreme weather conditions). Start your journey at the White Rock Visitor Center, where you can purchase a park pass, and allow at least four hours, including travel for your visit. 
For camping families, Bandelier's Juniper and Ponderosa Campgrounds provide a variety of options, complete with an all-access pass to the night sky and the sight of endless stars, the moon, and the Milky Way. 
Campers can also reserve a prime stargazing spot in a super volcano. The Valles Caldera National Preserve is a geological wonder and a recently designated International Dark Sky Park. When it snows, this national park—particularly the Valle Grande ("big valley") at its center—is a snow playground for cross-country skiing and snowshoeing. During spring, summer, and fall days, visitors can fish, hike, bike, and view wildlife. At night, it's an astronomer's delight. With six large pullouts for stargazing, as well as astronomy programs and full moon hikes, a visit to Valles Caldera National Preserve is a must for unmatched night sky views. 
Just a five-mile drive from downtown Los Alamos, discover Pajarito Mountain, Camp May, and the Cañada Bonita Trail. During ski season, Pajarito Mountain Ski Area offers five lifts to 44 trails for skiers and snowboarders of all ability levels, including a conveyor belt for beginners and two terrain parks. 
Pajarito transforms from ski runs to gravity bike runs with weekend lift service beginning in May to bring cyclists and hikers up to 10,440 feet. Once at the summit, hike west toward the Caldera and find the blue bench constructed of skis and mountain bike tires for a spectacular view. Camp May opens for camping and picnicking in May, and the Cañada Bonita Trail becomes a biker and hiker's paradise, with wildflowers blooming throughout the summer. When the lift is running, visit the Pajarito Mountain Café for yummy snacks and gourmet burgers.
Ashley Pond Park in Los Alamos' downtown district is the perfect spot to grab lunch to-go from a nearby restaurant and make a family picnic under one of the shade trees or picnic tables. Geese, ducks, turtles, and fish can be seen year-round. Or discover the Los Alamos Nature Center tucked behind the Aquatic Center, where kids can let off steam at the log cabin and playground before going inside to meet and interact with local wildlife and, maybe, catch a show at the full-dome planetarium.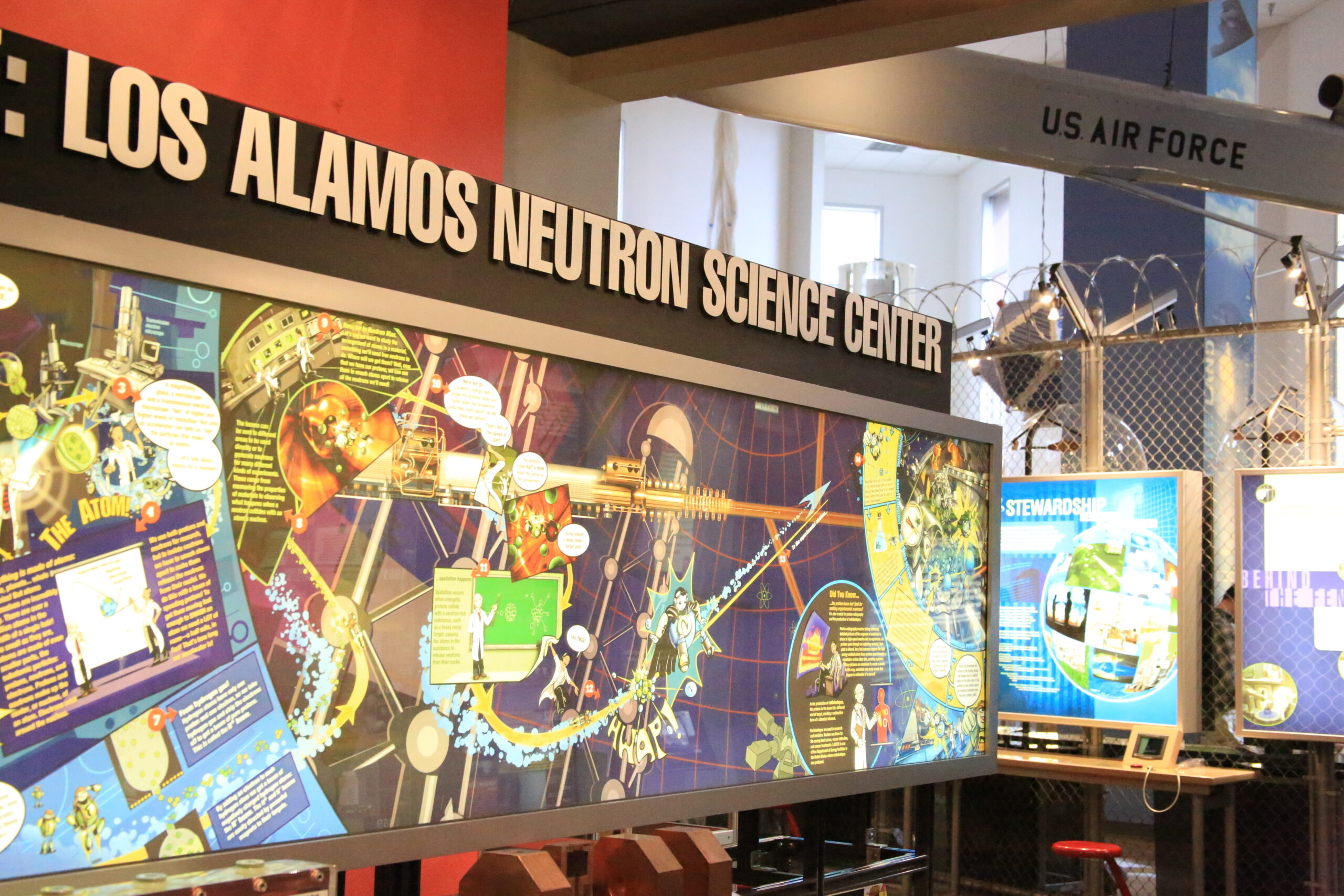 For a low-key walk, drive, and learn experience, take one of Los Alamos' self-guided walking or driving tours. The Historic Walking Tour (visitlosalamos.org/historic-walking-tour) leads you through the downtown historic district, telling the stories of people who have made the Los Alamos area home for thousands of years. You can stroll down Bathtub Row, where Manhattan Project scientists and Nobel Prize winners once lived, and make a stop at Bathtub Row Brewing Co-op where kids can order sodas and fizzy waters while their parents enjoy a local brew like the Hoppenheimer IPA. There's a spacious patio and greenspace where kids and pets are welcome. Don't forget to get a photo of the kids in the clawfoot tub out front. Grab the Atomic City Spy Tour brochure (visitlosalamos.org/spy-tour) and learn about the Manhattan Project scientists who were spies during World War II. The Homestead Driving Tour (bit.ly/3JZmor2) guides you to mesas throughout the county to see the vistas of former homesteaders. In downtown White Rock along State Road 4 and at the White Rock Visitor Center, see giant replicas of pottery made by the neighboring San Ildefonso Pueblo.
Indoor Adventures 
When weather or interests lead you indoors, Los Alamos has a variety of award-winning museums and activities that turn out-of-the-classroom learning opportunities into dynamic, fun-fueled family expeditions.
If you're raising a budding scientist, stop at Bradbury Science Museum, the public museum of Los Alamos National Laboratory, and learn about the groundbreaking science that ended World War II. The free museum offers interactive exhibits covering a range of scientific discoveries, including history and research areas and traveling exhibits, along with puzzle tables, games, events, and more.  
The Mesa Public Library is a hidden gem. With a variety of programs for kids, as well as books, resources, movies, free Wi-Fi, and an art gallery, it's a great stop to add to your trip. 
Los Alamos Aquatic Center features a new kids pool, leisure lagoon, zero-entry pool, and water slide. Check the calendar for the SALA Los Alamos Event Center, which offers programming for all ages—even PJs and cartoons on Saturday mornings from 9 to 11.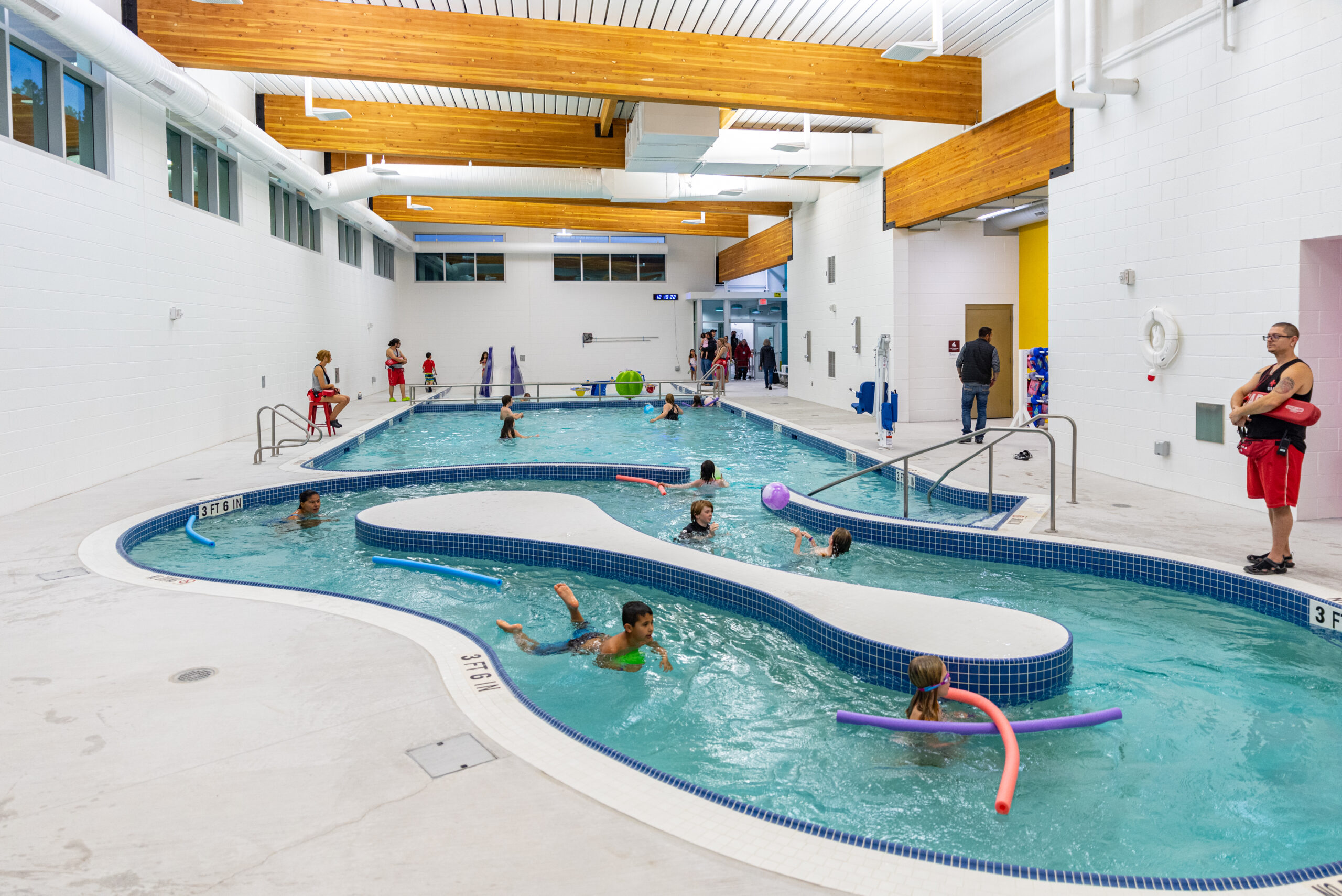 SPECIAL EVENTS
Check Los Alamos County's Seasonal Activity Guides (bit.ly/3RO7AgO) for family-friendly events and programs throughout the year. 
From mid-May to August, the Summer Concert Series features free live music from leading local and regional acts every Friday night at Ashley Pond Park. 
 Don't miss the iconic Los Alamos ScienceFest held annually in July. ScienceFest celebrates the town's contributions to scientific breakthroughs while encouraging the next generation of curious minds through a variety of hands-on STEAM activities, games, and family fun. ScienceFest 2023 runs from July 7-18 and will include events for all age categories. This year, be on the lookout for special activities promoting the upcoming movie—Oppenheimer—and get a behind-the-scenes sneak peek or two before the film hits the big screen.
Longtime Los Alamos resident Kelly Stewart has called the area home for 20 years and hiked nearly every trail in the area with her husband, three kids, and two dogs. As marketing specialist for Los Alamos County's Economic Development Division and the film liaison for the Los Alamos Film Office, she promotes the town's vast recreational, historical, and scientific activities for visitors to explore.