Some Times Are Easier than Others
One family's reflection to hopefully inspire you to keep going, because it's all worth it.
By E. Quinones
We are a blended family. Well, we are now. In our early years, I would often comment, "The reality of trying to blend a family is like trying to blend oil and water." In the early 2000's I met my spouse. We had our first conversations at the lost and found of our children's elementary school. We were both divorced and had kids from multiple past relationships. At that time, we were both taking a break from relationships. We were each in therapy and working on ourselves. We had that in common from the beginning. Combined, we had 5 kids under the age of 11 (ages 2, 7, 8, 9, and 10) and we had three other parents in the mix. 

When we decided to give our relationship a go, we went into it with eyes wide open. We knew it was going to be a challenge, especially since the kids didn't ask to be put into this situation, and definitely, none of them wanted additional siblings. We were honest with our kids about us being in therapy. We spoke with our therapist early on about the dynamics of the kids, and he agreed to serve as our family therapist also. We made sure that the kids had independent access to the therapist, too. 
I'm sure you can see the teenage years coming, right? As we moved into adolescence, hormones were everywhere. The other parents had multiple opinions on nearly everything: school, friends, driving, curfew, etc. We worked really hard to navigate it all. Often reminding .ourselves that one day soon, they will all be grown and we will only have each other. Were our relationship goals strong enough to get us through these turbulent times? We truly hoped so. We were working hard individually, collectively, and collaboratively, but the obstacles seemed so big that sometimes it was hard to know for sure.
About four years into our relationship, life had become very real. Each of us had lost a parent to fast illnesses. We were advancing in our professional careers and that demanded our attention. And, one of our kids was really going through some tough times. We didn't know the extent of things right away, but ultimately we were faced with drug experimentation/use, self-harm, lying, stealing, sexual exploration, failing grades in school, and hanging out in questionable social groups, plus the interpersonal dynamics between all the kids. "Why is this one getting so much attention?" "They are doing it just for attention!" "You like them more than me!" "They aren't even your biological kid, let their parents deal with them!" And so on.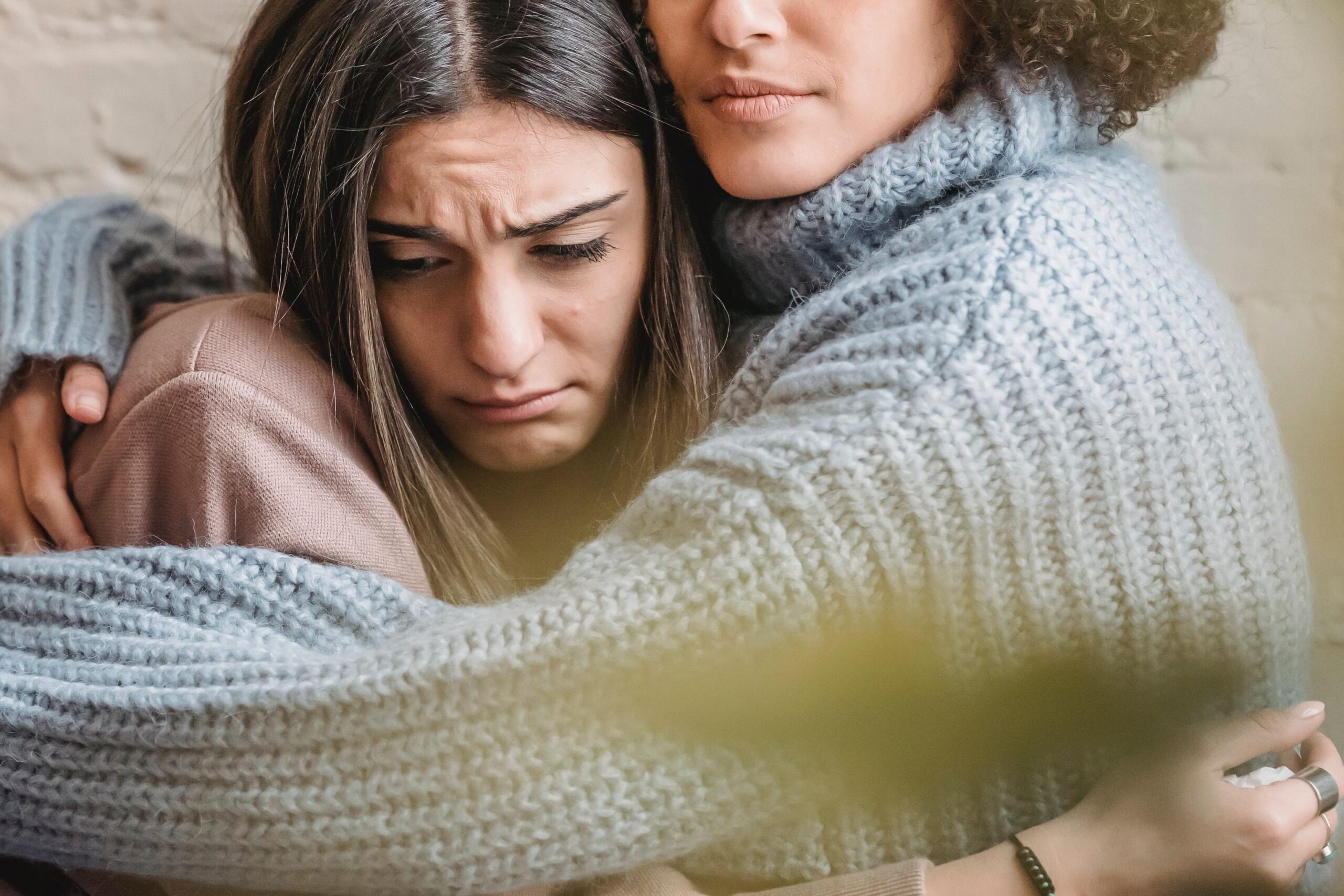 The bottom line was that one of our kids was having real mental health challenges and we needed to help them. Because that's what we do, right? Even when they don't want it. Even when the other parents fight against it. Even when the schools tell us they are doing all they can. We fight for our kids because they deserve the opportunity to find the tools to help them navigate their own challenges. And, they will keep these tools with them for the rest of their lives. 
We went through a few very tough years. During this time, we navigated suicide attempts, admission to mental health hospitals, running away, and a lot of fear masked by anger. I'm here sharing our story with you to give you hope. To let you know that it is worth it. And, to assure you that you are doing the right thing by fighting for your kid—biological, step, or chosen. It's hard, and sometimes it feels like you aren't making an impact. But please know that your efforts are worth it. 
Here are five bits of wisdom I want to share with you from the other side:
Trust your instincts. If you feel like something is not right, look into it. And, keep looking into it. Keep your eyes open and use your discernment. 

Enlist professionals. Keep searching until you find the right ones for YOUR kid, not someone else's. Have your kid interview three therapists alone and let them choose which one they want to see. It's about your kid, not you. They need to buy in. It's OK to fire a therapist, doctor, friend, or family member. 

Trust that in the end, it will work out. Give without expectation of getting anything in return. Give them tools. Give them love. Teach, don't enable. Many times this looks different than you might think. Agreeing to admit your child to a mental health hospital is actually helping them. They will thank you for it later—ours did. Think of your kid and not about what bystanders may say as they express their judgment from afar. You are the only one that knows all that your family is going through. 

You can only do so much. We had to face a hard reality at one point: maybe our kid needed to hit rock bottom. We couldn't stop it. It was like sitting at an intersection and watching a crash in slow motion. It was awful. But we pledged to be there all the way, and we would help them pick up the pieces if they wanted us to. They had to want us to be there, because forcing ourselves onto them wasn't working. 

Evaluate your relationship with your spouse/partner/significant other. You are role models for your children, all of you. Your kids are watching you. And, even though they are going through their things, they are watching how you are responding. How you, as a couple, are responding. And, how their other parent(s) are responding. They are taking this all in, and it will inform how they navigate their own adult lives. Live the life you wish for your children. Put on your oxygen mask, because without it you are not able to help your children in the way they need.

I'm happy to say that nearly 20 years later our relationship is strong. We still have the same therapist. Our kids are in their twenties, and they have their individual relationships with each other. Some are closer than others. Some are working hard to figure out their next steps in life. In the end, they know they can call upon each other, and the person on the other end will respond. I can confidently say that we have blended our families together, but I like to refer to us simply as one family. Our family is unique, diverse, and really special, just like yours.
As for our kid that was facing teenage mental health challenges, they are still working on their wellness. They are in college and hold a really impactful job. And, we are really close. I recently had a birthday and the card they gave me said, "Thank you for choosing to raise me." That small statement of gratitude seemed to fill any holes of doubt that were in my heart. I made a difference. I was the person they needed in their life, even though many times it felt like I was banging my head against a brick wall. It was all worth it. Hang in there!