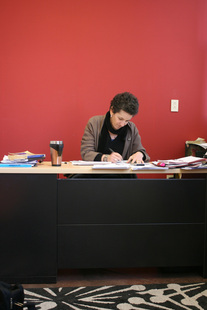 The Tumbleweeds Story
Tumbleweeds was born in the summer of 1995. More accurately, it morphed.
In 1991, just as her son was about to enter preschool, Santa Fe mom and writer Claudette E. Sutton created The Tot's Hot News, a quarterly newsletter for parents of children birth through kindergarten. Struck by the challenge of finding activities and services for families in Santa Fe, she drew on her own journalism background and love of children to create a newsletter chock-full of events, resources and articles on local people and organizations.
With her own son's growth nudging her, Sutton revamped Tot's Hot in 1995 into Tumbleweeds, a newspaper for families with children of all ages. For over 25 years it has continued to grow, more than doubling in page count and circulation, expanding to the web and social media — and picking up state and national awards for writing, editing and design.
In the summer of 2020, Tumbleweeds made the digital leap, providing our first fully online issue to adapt to the realities of the coronavirus and the reading habits of young moms and dads.
Each quarterly online issue still contains timely, informational articles and personal essays about children and families; a day-by-day calendar of events; seasonal directories of summer camps, school break camps and after-school programs, kids' writing and artwork, craft projects and more.
As of the summer of 2021, Tumbleweeds has new owners: Jen and Justin Schroer, who share Claudette's belief that children are not just our future but a precious and vital part of the present. Our goal continues to be producing a publication that supports families, schools and communities in which children grow and thrive.
Recognized for Excellence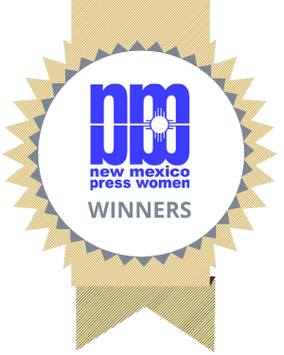 First-, second- and third-place editorial honors went to Claudette Sutton and Kristen Cox Roby for our Winter 2019-2020, Fall 2019 and Summer 2019 issues, respectively, in the category of Editing for Print or Online Publications (Magazine/Magapaper).
 
Our first-place winners include Sally Maxwell, for "Look Up, Look Around!" (Specialty Articles: Science or Technology); Artemisio Romero y Carver, for "Generations Join for Climate Justice (Social Issues); Gloria Valdez for "Pick of the Season" (Travel), and Claudette Sutton for her editor's columns, "Grand-Kitty!" and "Apricot (and other) Madness" (Columns: General; submission requirements called for two articles).
 
Second-place honors went to Anna Farrier for "Recipe For Success" (Food), and Lynn Grimes for "There's a Word for That!" (Education).
 
Adrienne Harvitz won third place for "The Unbearable Stillness of Learning," (Education).
 
Carmen Harris received an honorable mention for "Wonder of the Wild" (Green/Environmental).
 
All combined, Tumbleweeds was the first-place "Sweepstakes" winner for total number of award points among participating state publications.
 
First-place winners in state affiliate contests are entered into the NFPW Communications Contest, with winners announced in early June.  We're pleased to announce that two of our writers received Honorable Mentions in the NFPW contest: Gloria Valdez, for her Travel article, and Claudette Sutton for her editor's columns. Congratulations to all our winning writers! Please see their articles below, leave comments and share with friends.
New Mexico Press Women, founded in 1950, is New Mexico's largest inclusive organization of professional journalists and communicators, an affiliate of the National Federation of Press Women. Open to women and men, these organizations promote the highest ethical standards in communications and reward journalistic achievement and service.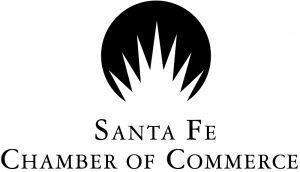 Santa Fe Chamber of Commerce
2017 Buisness Excellence Award – Family Friendly Business Of the Year