Communities In Schools of New Mexico
Surrounding Kids With a Community of Support
By Blanca Ortiz
As a Communities In Schools (CIS) site coordinator at Nava Elementary School, I am proud to do "whatever it takes" to empower children to stay in school and achieve in life. I am privileged to work with all kinds of children and families, connecting them to community resources and support — whatever they need, whenever they need it.
Today, CIS serves Pre-K to 12th-grade students at 12 schools in Santa Fe. As a community school organization, we work strategically to support the whole school through community engagement and partnerships — providing events, groups, and programs available to every student. We also work with children and families who need more intensive, individualized support. (You can read more about our unique community school model, and our three tiers of support, at CISNM.org/our-model.) Every student and family we work with is unique. To give you a glimpse into my work at Nava, I would like to tell you a story about two strong children I work with and their inspiring mom. 
Last fall, the school secretary at Nava told me about a mom who had come in to register her 5-year-old son and 4-year-old daughter halfway through the first quarter. When I met Mario and Valentina, my first thought was that they were adorable. Mario had a head full of beautiful curls, and little Valentina was full of affection. When I talked to their mom, Karen Patinio, and learned why she had come in so late in the year to register her kids, I was so moved by the family's strength. 
On July 28, 2021, Karen's world came crashing down. Her husband, Hugo Menjivar, came down with COVID and was taken away by ambulance. When he arrived at the hospital, his blood oxygen level was only 20%. Doctors induced a coma. Hugo never woke up. 
"COVID took over his whole body — blood, kidneys, heart. His lungs hardened and gave up. On August 10, I decided to take him off life support. He didn't have a life anymore," Karen told me in Spanish, tearing up. 
Hugo was the family's sole breadwinner and driver. He took care of practical matters like registering the children for school. Following his death, Karen and her children had to move in with a relative — an uncomfortable arrangement. Karen was devastated and felt completely lost. "I was trapped in a cycle of sadness, a cycle of pain," Karen told me. 
I immediately got to work. I connected Karen to the Southwest Guidance Center, one of our community partners, to set up Mario with a therapist to help him cope with his father's death. It was clear that Karen needed support as well, and I was also able to help her register for therapy. Karen often tells me how much therapy has helped her and Mario.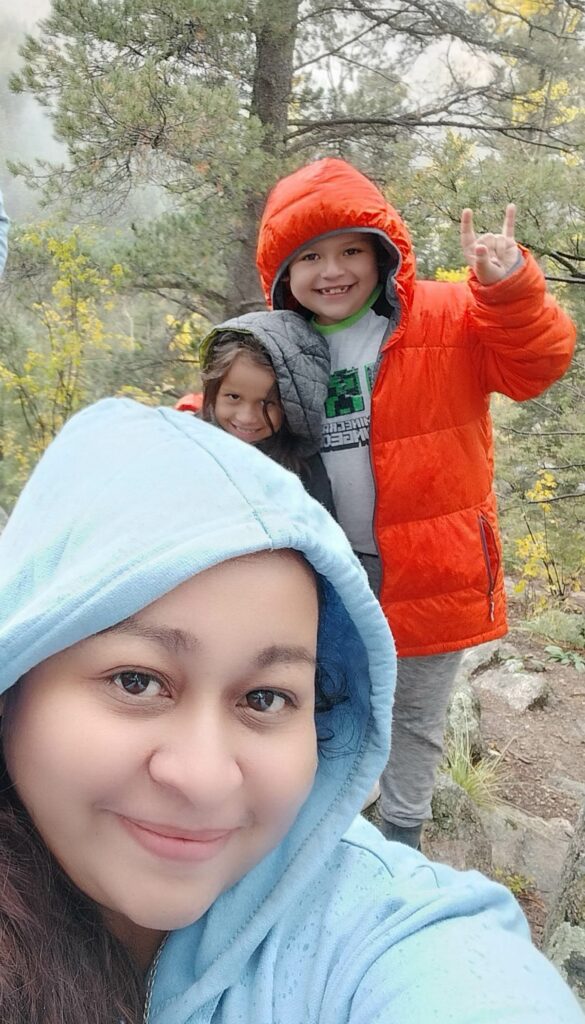 "My therapist has turned into my confidante," Karen says. "She was able to suggest ways to engage and support the children, to give them what they need. I'm not in that dark place anymore. I don't sleep all day. I find it easier to do things that will keep myself occupied — instead of shutting down."
"And Mario, wow. He's changed a lot," Karen continues. "The therapy has helped a lot. At the beginning, he really didn't want to go to school. Today, he loves math. When it comes to adding and subtracting, he's really good! I'm so impressed."
In addition to therapy, I made sure the family had basic needs support — providing Mario and Valentina with warm winter coats, backpacks, and school supplies. We partner with The Food Depot to provide fresh groceries to students, and Mario picks one up every week to bring home. "I didn't have the resources to give my kids presents for Christmas, but you came on Christmas Eve like Santa!" Karen remembers. I laugh at the fun memory. I had brought my sisters along like my little elves, visiting all my families to deliver gifts on December 24. On that visit, I was glad to see the family's new apartment — their first apartment on their own since Hugo's passing.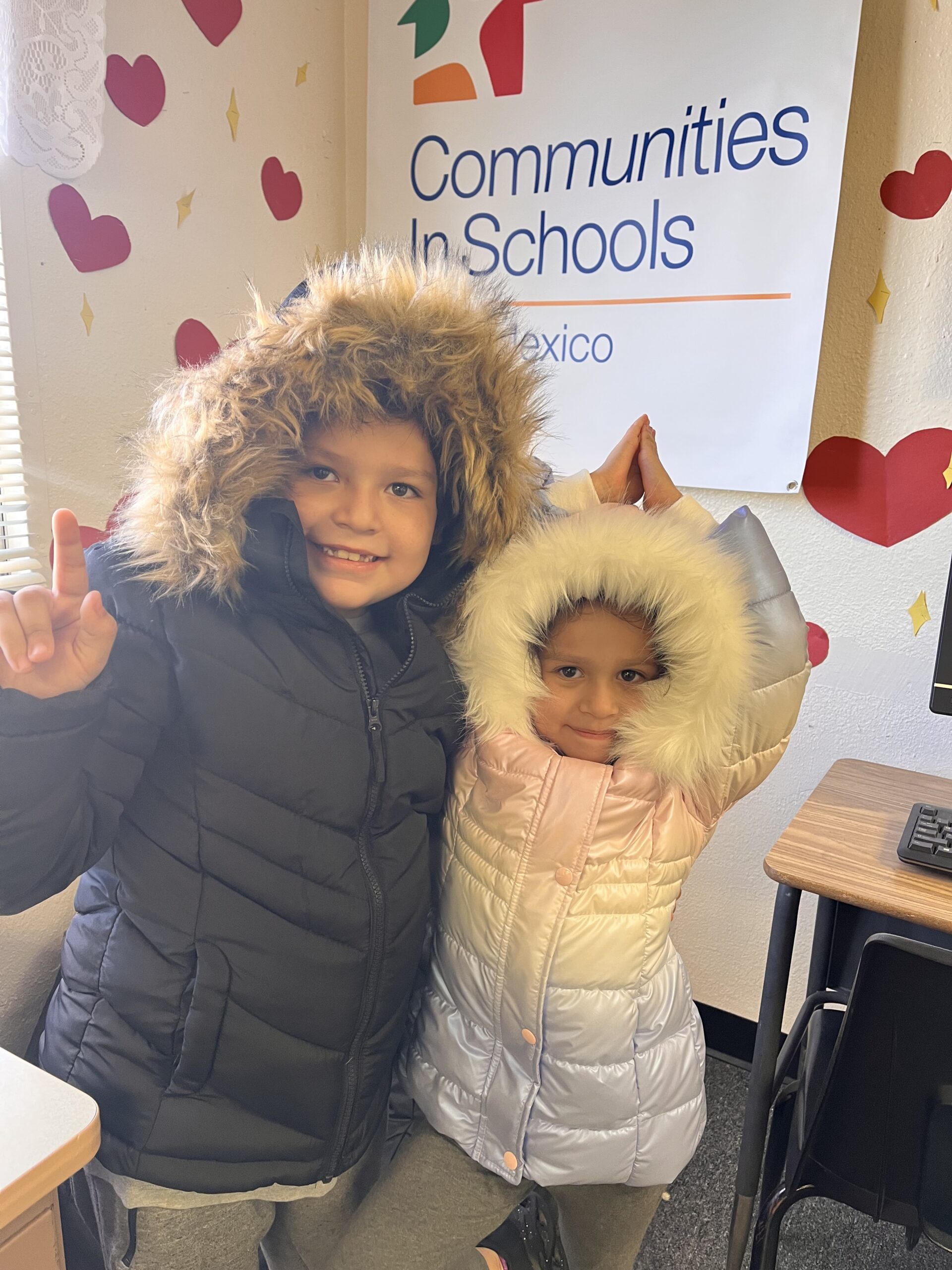 When I met Karen, Valentina, and Mario, my first impression was that no one was hearing their story. No one was allowing them to simply speak their pain. They were being directed and told what they should do, but they were not being supported. I did not want to be just another person telling Karen what she should do. I would say, "This is something you can do if you want your children to be more successful. I'm happy to walk through it with you. I'm not expecting you to have the mental and emotional capacity to take this on by yourself. I'm here to support you."
Today, my work with Mario and Valentina looks different every day. Whenever I see a need, I take care of it, whether that need is a warm coat, a new pair of shoes, or just a high five and a smile. If Karen tells me one of the kids needs a little extra support, I adjust and meet with them more frequently. I am so happy to say that we have a strong bond. The kids are not shy about telling me what they need. They know they can trust me and come to me with anything. I work for them, and they know that! 
I still work closely with Karen, too. I am bilingual, so I can support her with interpretation if she needs it. If Karen needs to talk to someone in the school and does not feel heard, I can participate in those conversations to support her and elevate her voice. Currently, we are working together to register Valentina for therapy to support her as she processes her father's passing. 
"Communities In Schools is a great help because you help with anything and everything," Karen says. "I don't know what I would do without your help!"
Today, of course, the kids and Karen are still grieving the tremendous loss of their father and husband. But they are proud to be living on their own. Karen has a wonderful, supportive boyfriend whom the children adore. Mario, in first grade this year, is a math whiz, and Valentina, a kindergartner, is a budding artist. "My walls are covered in graffiti!" Karen laughs. Valentina's teacher has recently given her some coloring books, and Karen hopes she can channel her creativity into those — instead of the walls and furniture!
Karen is so proud of her children, and the kids support each other, too. Last week, when I gave the kids new warm winter jackets, Mario exclaimed after his sister put hers on: "Look at my little sister, isn't she cute? So cute — and so little!" I could not help but laugh. He is such a sweetheart.
I am so honored to support this family's journey. As one of the 17 CIS site coordinators in Santa Fe, I am also proud to be part of an organization doing so much to support the paths of so many students, families, and school communities. If your children attend one of our 12 schools, please come by the CIS site coordinator's office and say hi — we would love to talk to you about how we can support you and your amazing kids.
Blanca Ortiz is a Communities In Schools Site Coordinator at Nava Elementary School.