The Wonder of Wildlife Education
Department of Game and Fish staff teach valuable lessons about critters who call New Mexico home
By Darren Vaughan
New Mexico's wildlife species belong to all New Mexicans, but many people aren't aware of just how much wildlife plays a role in their everyday lives. Whether you live high in the Sangre de Cristo Mountains or in the desert near Deming, or you're surrounded by open space near Fort Sumner or the urban landscape of Albuquerque, wildlife is all around you.
That's the message the New Mexico Department of Game and Fish's Conservation Education program aims to promote. Each year, the program puts on hundreds of events across New Mexico, ranging from classroom presentations to fishing excursions—all with the goal of raising awareness surrounding the state's wildlife and how valuable they are to the state and its citizens.
"I truly feel in society, at times, that there's a little bit of a disconnect from the outdoors," says Storm Usrey, the department's Conservation Education Manager. "During a classroom presentation, I teach students the four components of habitat—food, water, cover and space—and that wildlife is losing space in certain areas. There are some wildlife species that adapt very well to urbanization and humans, but there are those that do not. That's why talking about wildlife is extremely important, so students understand that how they live their everyday lives is very important."
"At the end of the day, wildlife species belong to the citizens of New Mexico, whether you buy a hunting or fishing license or not," he added. "It is important for everyone to have that vested interest and appreciation for wildlife."
Usrey works alongside educators and contractors that use a trunk filled with scientific specimens to help students learn about wildlife through hands-on activities. The trunk's contents include skulls, antlers, and pelts to present to students in their classrooms, churches, or 4H groups, as well as to nonprofit groups.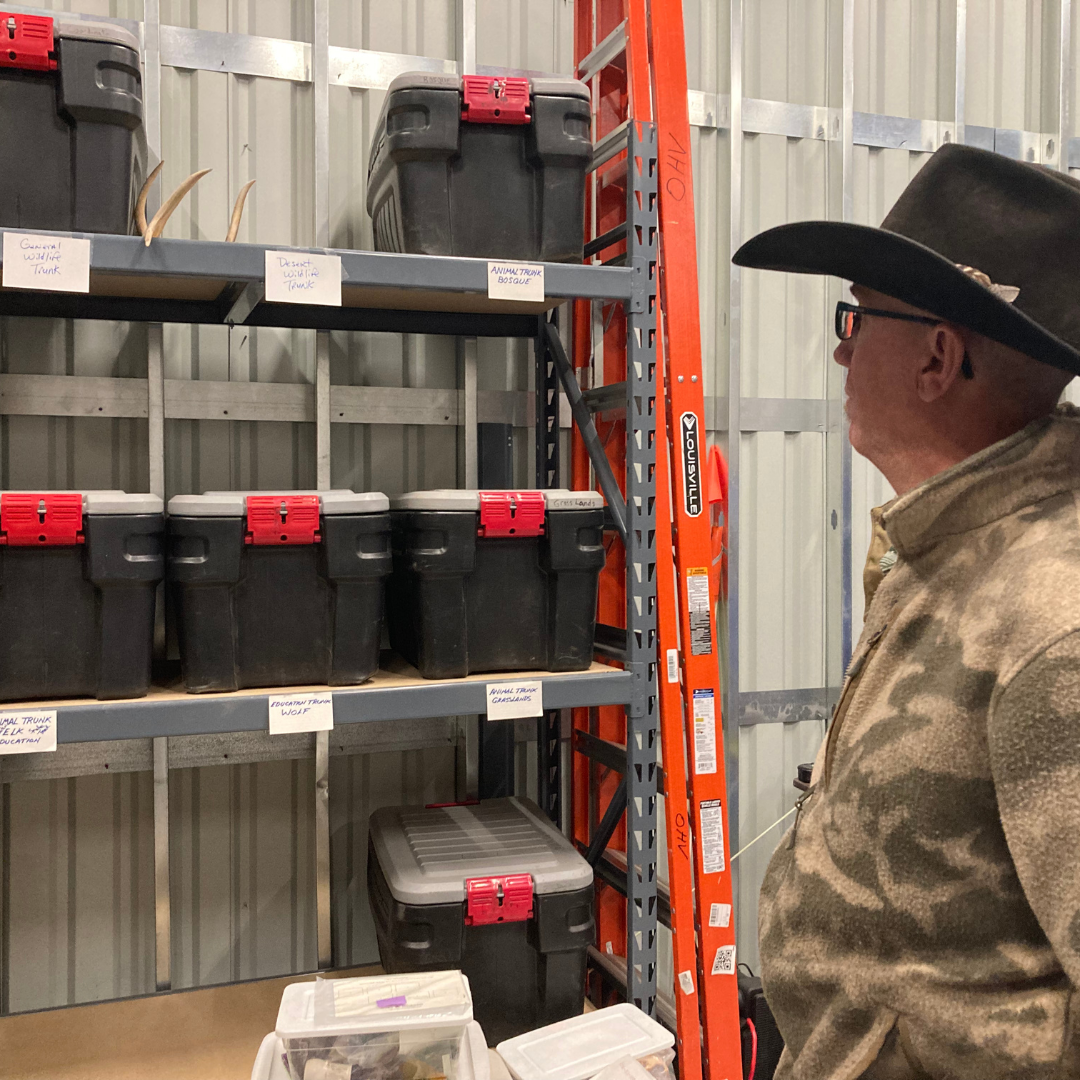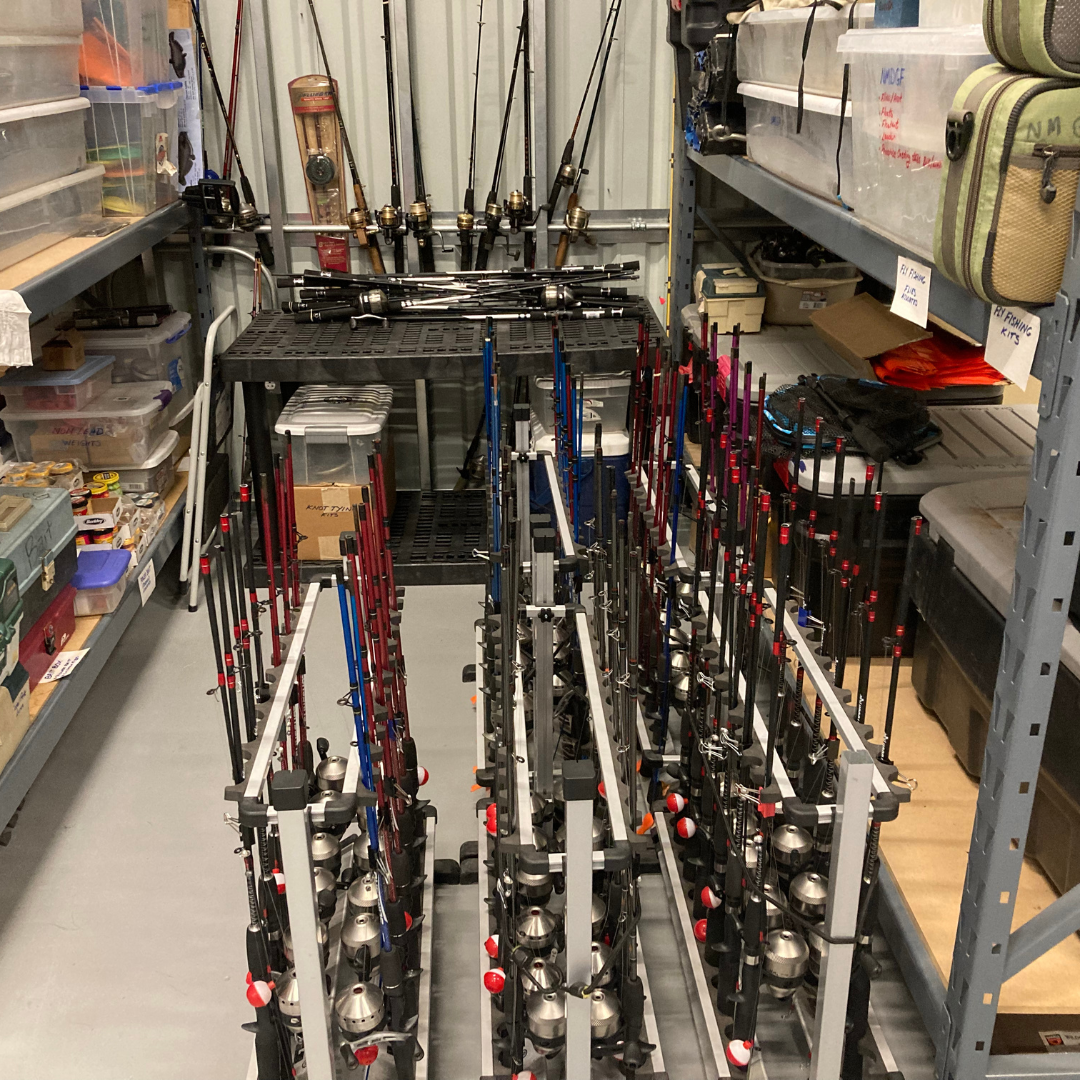 "If you're going to college and you have an interest in being a fisheries or wildlife biologist, whether it's mammalogy, ichthyology (the study of reptiles), or ornithology (the study of birds), you're going to have to be able to identify specimens just by looking at an antler, a horn, a piece of hair or by listening to a sound," Usrey says.
The trunks can contain items to make the lessons more hands-on for students. Usrey says some of the trunks contain track molds, enabling students to make their own tracks using plaster of paris or Play-Doh. There is also a birding-related trunk containing binoculars so teachers can take their students out on birding expeditions.
"I may bring a trunk and try to utilize a PowerPoint presentation that ties into what's in the trunk, so the students and the adults are able to see the specimens and pictures of the actual animals," says Usrey, who also brings game calls to his presentations. "If you're talking about elk, the students are able to look at an elk antler and see a picture on a PowerPoint slide. You're able to talk about the animal's life history and do some cow elk sounds and bull elk communication, and talk about why these animals communicate the way they do and why they love to hang out with each other—just like turkeys, they're very vocal and they love to hang out for safety in numbers."
The department's website (wildlife.state.nm.us) has various resources that educators can use in their classrooms, including wildlife-focused lesson plans and presentations along with wildlife notes and coloring sheets. The available wildlife trunks are also listed on the website.
Usrey also speaks to high school-level criminal justice programs about game laws and why they are important, as well as the roles of the state legislature and state game commission in establishing game laws.
"With westward expansion in the late 1800s and early 1900s, wildlife populations across the United States were being decimated because there was market hunting instead of regulated hunting," he says. "It is important for students to know that when they are of voting age that their vote actually does matter. Legislators introduce bills, and as they make their way through committees, they may become law because they can end up on the governor's desk."
Usrey also works with Dennis Segura, the department's sportfishing education manager, as well as contractors across the state, to promote aquatic education and students learning about fish species in New Mexico. The sportfishing education program enables students to learn how to fish at nearby bodies of water. They learn how to cast and tie knots, with the department providing rods, bait, and tackle.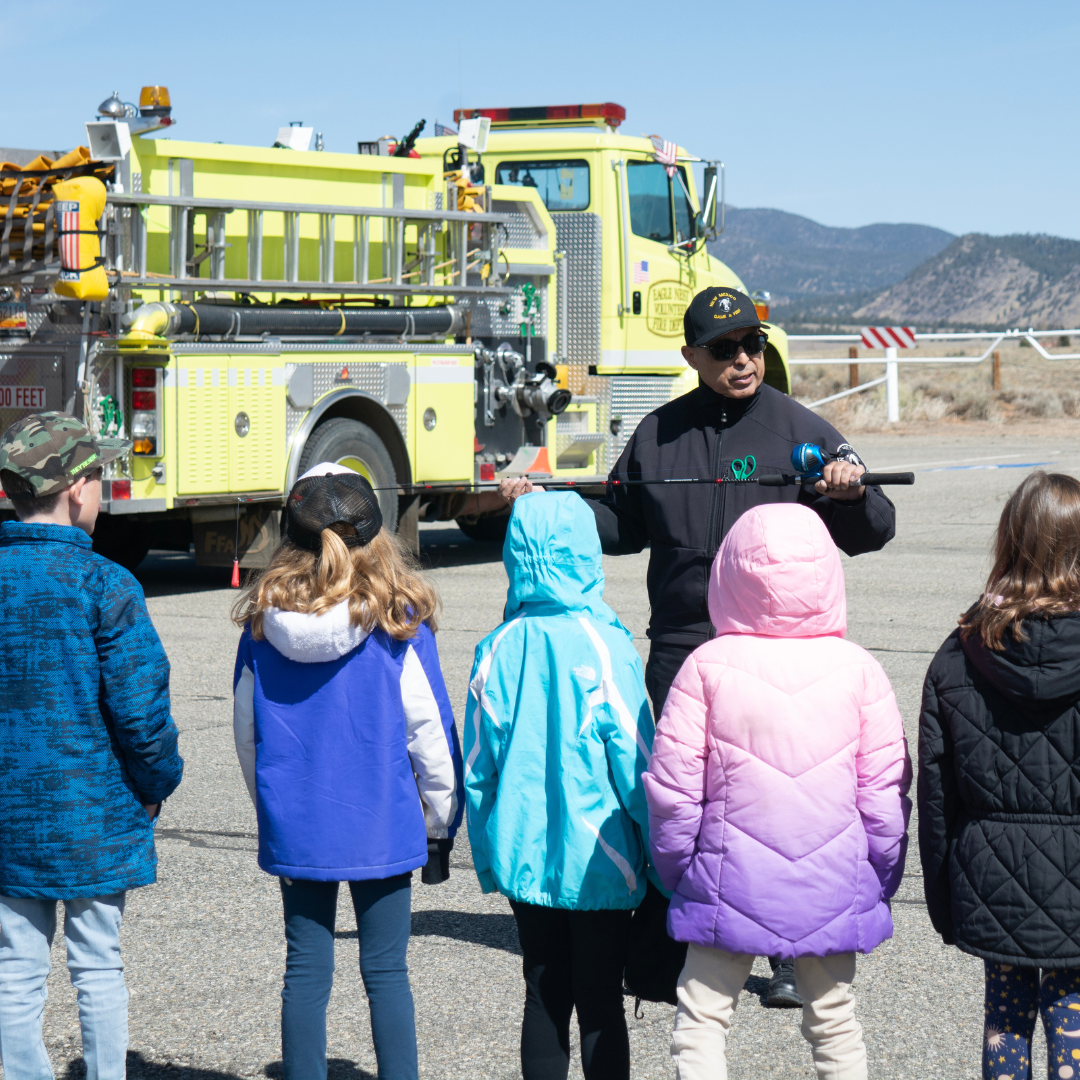 "If we have kids participating between the ages of 12 and 17, we'll fill out a license exemption where the director of the department approves us to fish for the day at that body of water so the students won't need a license," Usrey says.
The department also assists Trout Unlimited with the Trout in the Classroom program, where classes raise trout from eggs before releasing them into approved water bodies throughout the state. There are currently 10 schools in the Albuquerque area, nine in the Santa Fe area, nine in the Taos area, three in the Farmington area and two in the Laguna area participating in the project.
Along with Usrey and Segura, the department's education section includes Bruce Atencio, archery coordinator; Cody Johnston, shooting range program coordinator; Jennifer Morgan, hunter education coordinator; Stephanie Walton-Filipczak, assistant hunter education coordinator; Desi Ortiz, off-highway vehicle program manager; Chris Johnson, off-highway vehicle education coordinator; Tyler Twichell, off-highway vehicle law enforcement coordinator; John Martsh, R3 (recruitment, retention and reactivation) manager; and a statewide wildlife education and volunteers program coordinator.
"The department's education team works with conservation officers and biologists to provide in-person and virtual learning opportunities for urban and rural New Mexicans," says Tristanna Bickford Carrell, the department's assistant chief of education. Annually, our programs—including hunter, aquatic and wildlife education—are offered through in person and virtual learning opportunities. In 2022, the department reached over 50,000 New Mexicans with our educational programs," 
All this public outreach has had a positive impact on both the Department of Game and Fish and the public as a whole. Usrey noted that one of the department's current conservation officers was inspired to apply for the job after a conversation at the annual New Mexico Outdoor Adventures Hunting and Fishing Show. But one story stands out for Usrey as far as its effects, as contractor Casey Harthorn runs a fishing program in southern New Mexico for children with disabilities.
"Seeing that many kids knowing that they can go out and fish is pretty special, but also seeing the community coming together to volunteer and help is great," Usrey says. "A lot of the volunteers who showed up were college students who are getting their degree to become adaptive P.E. teachers, and that was their final."
Darren Vaughan, who has New Mexico ties dating back centuries, returned to the Land of Enchantment two years ago after 11 years away. A former newspaper reporter who began his career in 2006 at The Daily Times in Farmington, he is currently the communications director for the New Mexico Department of Game and Fish. You can reach Darren at Darren.Vaughan@dgf.nm.gov.