Lawmakers Can Put Children at the Heart of Policy Decisions
Recent Legislation Supports Long-Term Progress the State Has Been Making on Improving Child Well-Being
By Amber Wallin
Like most parents, when my first child was born, he — and later his sister — became my highest priority. If our state is to thrive and have a strong future, it makes sense for our lawmakers to make children a high priority as well. And in many ways, they do. For example, elementary education has long been one of the largest slices of the state's budgetary pie. But, to build a strong economy and a stronger and more equitable future for all of New Mexico's children, investments in our children need to go far beyond ensuring they are educated. As the executive director of a child advocacy organization, I am honored to work alongside colleagues, partners, policymakers, and community members to ensure that all New Mexico children are a high priority when our legislators meet every January in Santa Fe. 
During the legislative session, lawmakers create the budget that funds every state service and program that our families, communities, and businesses rely upon — such as our schools and universities, health care providers, first responders, infrastructure, and more. In addition to advocating for adequate budgets for those essential services, we also work to ensure that the state's tax system brings in enough revenue to support those key services and is also equitable.
Parents will see one of these important policy changes next year as the brand-new state-level Child Tax Credit comes online — you will be able to claim it when you file your 2023 income tax returns in 2024. This new credit will not only help every family with children in the state, but it will also improve racial and gender equity in the tax code. It was created in addition to several expansions lawmakers made in recent years to other tax credits for parents and workers earning low incomes. 
New Mexico lawmakers have also made other policy changes that will benefit New Mexico's children and families. These include: a statewide paid sick leave policy so parents can stay home to take care of a sick child, making Medicaid health insurance for new mothers last an entire year postpartum, and a historic expansion of child care assistance to give parents safe, affordable environments in which to leave their children while they work.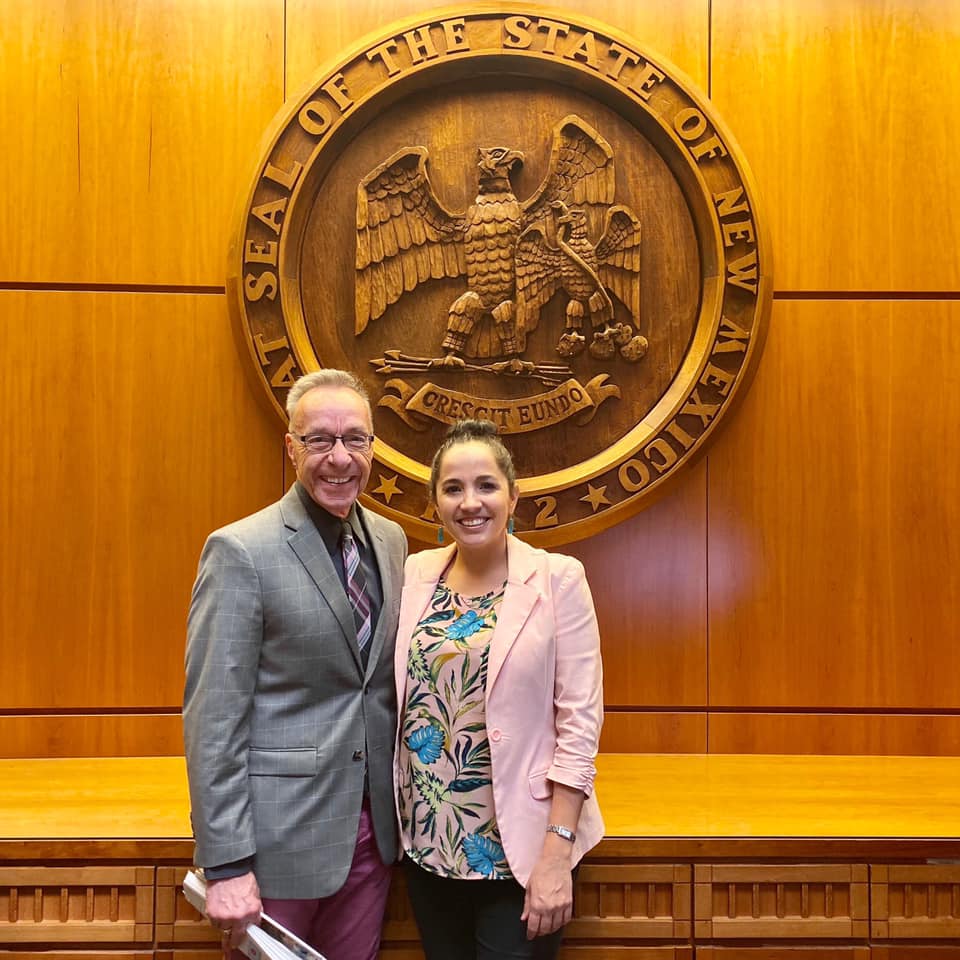 Even given these policy changes, there is still much the state can do to ensure that all children have the opportunities they need to thrive. Lawmakers should continue their work to bring more equity to our tax code by increasing the state's new child tax credit, while also supporting public and environmental health programs, and continuing to increase investments in education from cradle to career. Thanks to the voters who approved  Constitutional Amendment 1 in November, we can soon draw down a small portion of the $26 billion Permanent School Fund in order to support high-quality early childhood care and education services — like home visiting and pre-kindergarten. Some of this funding will also go to creating better opportunities for K-12 students who are Native American, learning to speak English, come from families earning low incomes, and students with special needs.
Still, our cradle-to-career educational system can be improved. We need to ensure that our student population — which is one of the most racially and ethnically diverse in the nation — is receiving culturally appropriate education. Studies show that when children are connected to their cultures and communities through their curriculum, they are more engaged in school, which leads to better outcomes. 
While the above will be among the policies we will advocate for when legislators begin to gather for the session at the Roundhouse, we will also be keeping a close eye on an important fiscal issue. This year, New Mexico is looking at the largest budget surplus in state history, close to $2 billion. This expected revenue is largely thanks to federal COVID relief funding and high prices for oil and natural gas. While having all that money to spend is an exciting prospect, lawmakers and constituents must be cognizant of one important issue: that extra money is mostly temporary. The federal COVID relief funds will end soon and — as we have seen happen many times over the years — the oil and gas boom will eventually go bust. It is a volatile industry, and our over-reliance on this source of revenue has long made our state budget a roller coaster ride. While the ups and downs of a roller coaster may be fun at an amusement park, we cannot expect our schools, hospitals, highway department, first responders, and more to provide consistent services when revenue is so inconsistent.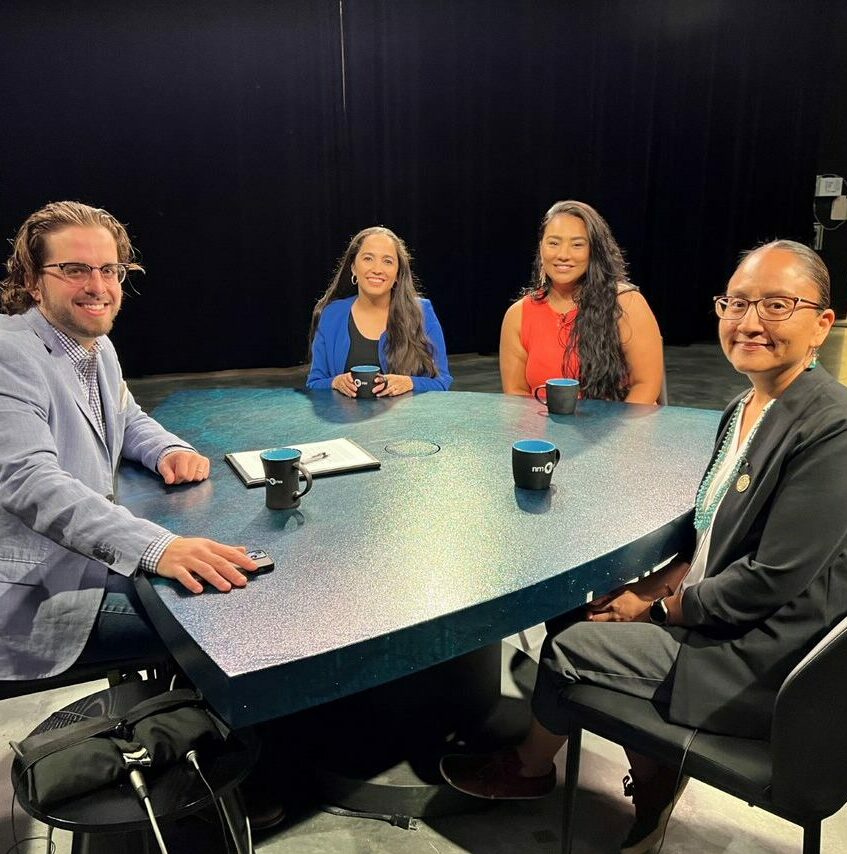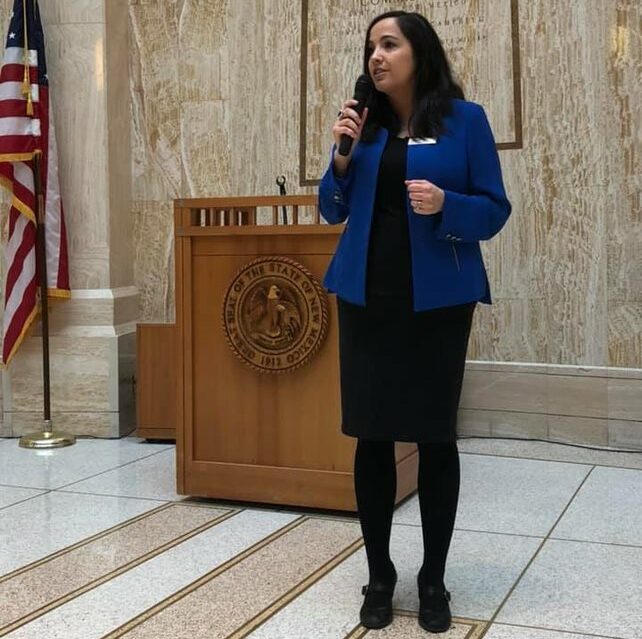 Temporary surpluses, like this $2 billion, are considered non-recurring revenue — meaning we cannot rely on having it again in future years. Unfortunately, some lawmakers are talking about using the money for something many of them do not see as a recurring expense — major, permanent tax cuts that will continue to cost us year after year — long after the surplus money is gone. Not all tax cuts are created equal, of course. Lawmakers who want to cut taxes should focus on addressing the impacts of inflation and improving the tax code for everyday workers and families who make lower incomes. These kinds of targeted tax changes spur economic activity, make the overall tax code more equitable along the lines of race and gender, and raise children out of poverty.
Lawmakers could also use the surplus as a buffer while they fix structural imbalances and inequities that continue in our tax code and use this time to stabilize our revenue streams. As it stands now, New Mexicans who earn lower incomes pay a higher share of their incomes in state and local taxes than those who earn the most money. Tax cuts for low- and middle-income earners should be balanced with changes that will ensure wealthy individuals and corporations contribute their fair share and also bring in adequate revenue in future years. This kind of balance also keeps us from becoming even more reliant on revenue from the boom-or-bust oil and gas industries. 
Lawmakers would be wise to invest this one-time money to build capacity for our communities, such as expanding broadband for our rural and tribal areas. Lawmakers could also create funds for emerging needs, such as protecting New Mexicans from the ravages of climate change. They could fund systems that address the public health impacts of climate change and the need to transition away from fossil fuels, clean up abandoned oil wells polluting our air and water, or invest heavily in renewable energy such as wind and solar.
Fortunately, New Mexico's lawmakers have made some excellent investments in our children and their families over the past few years. These investments will shore up the long-term progress the state has been making in improving child well-being. And we can continue to make progress if we put kids at the heart of New Mexico's future policy decisions. 
Amber Wallin, MPA, a proud New Mexico native, is the executive director of New Mexico Voices for Children. She lives in Albuquerque with her husband and two children.