Science, technology, engineering, art and math (STEAM) are subjects that spark children's curiosity and exploration from a young age. While we often see four of those subjects connected in the acronym STEM, an increasing number of educators are recognizing the importance of art in that mix. STEAM career pathways open so many doors into thriving occupations: astrospace, chemistry, computer science, teaching, physics, engineering, mathematics, visual and performing arts, finance, entrepreneurialism, coding and much more.
To help Santa Fe and northern New Mexico families learn about various local nonprofits that develop kids' imaginations through STEAM programming, the Del Norte LOV Foundation will host a social media showcase on Monday, Nov. 8, National STEAM Day. It will highlight local nonprofit organizations to encourage and ignite youth participation to attend these important STEAM programs. Learn more by going on the Del Norte LOV Foundation website at www.delnortelovfoundation.org. 
STEM Santa Fe is one of the nonprofit organizations supported by the Del Norte LOV Foundation. I had the honor of speaking recently with Lina S. Germann, Ph.D., MBA, its founder and chief executive officer, to discuss the importance of STEAM education with a local perspective. The following are highlights from our chat.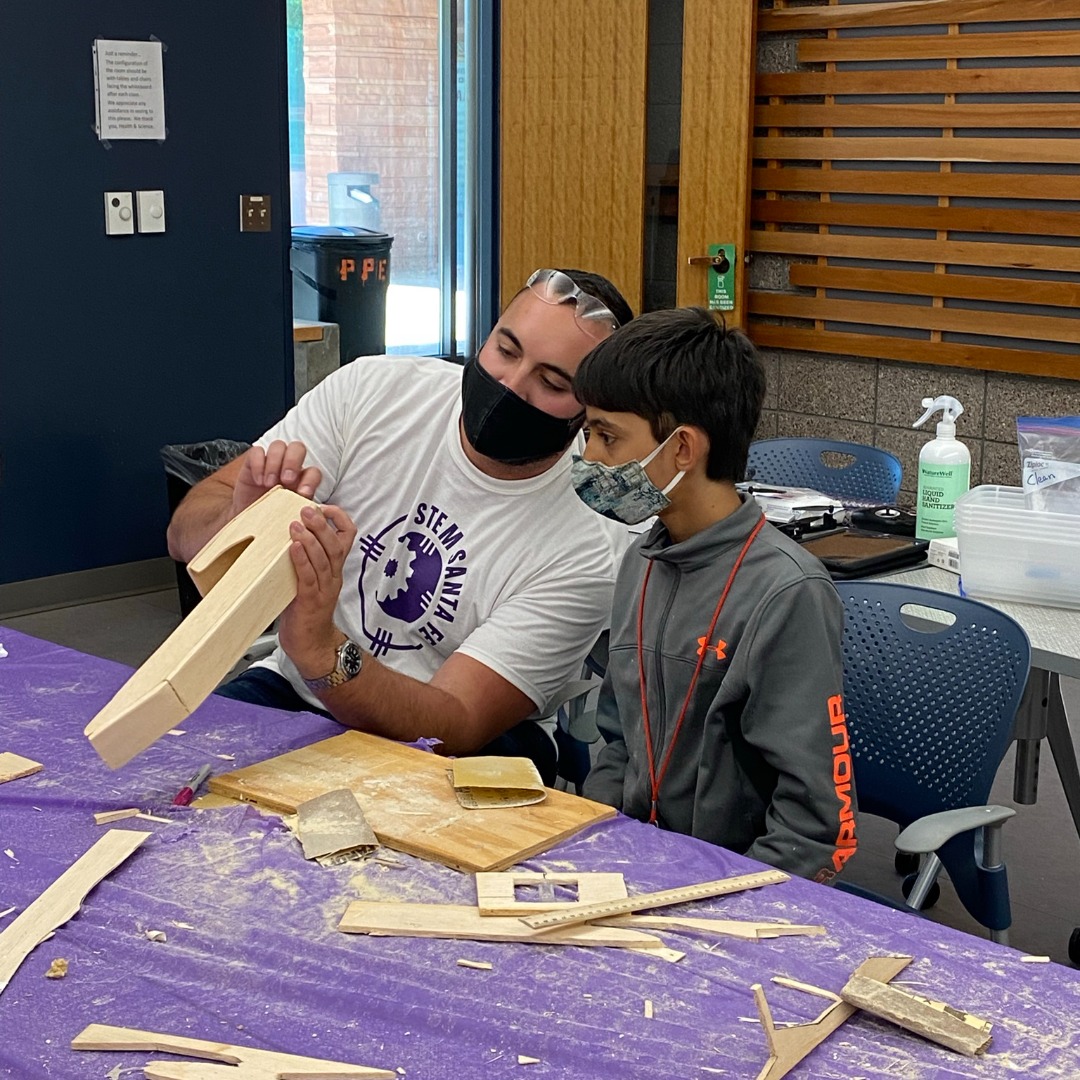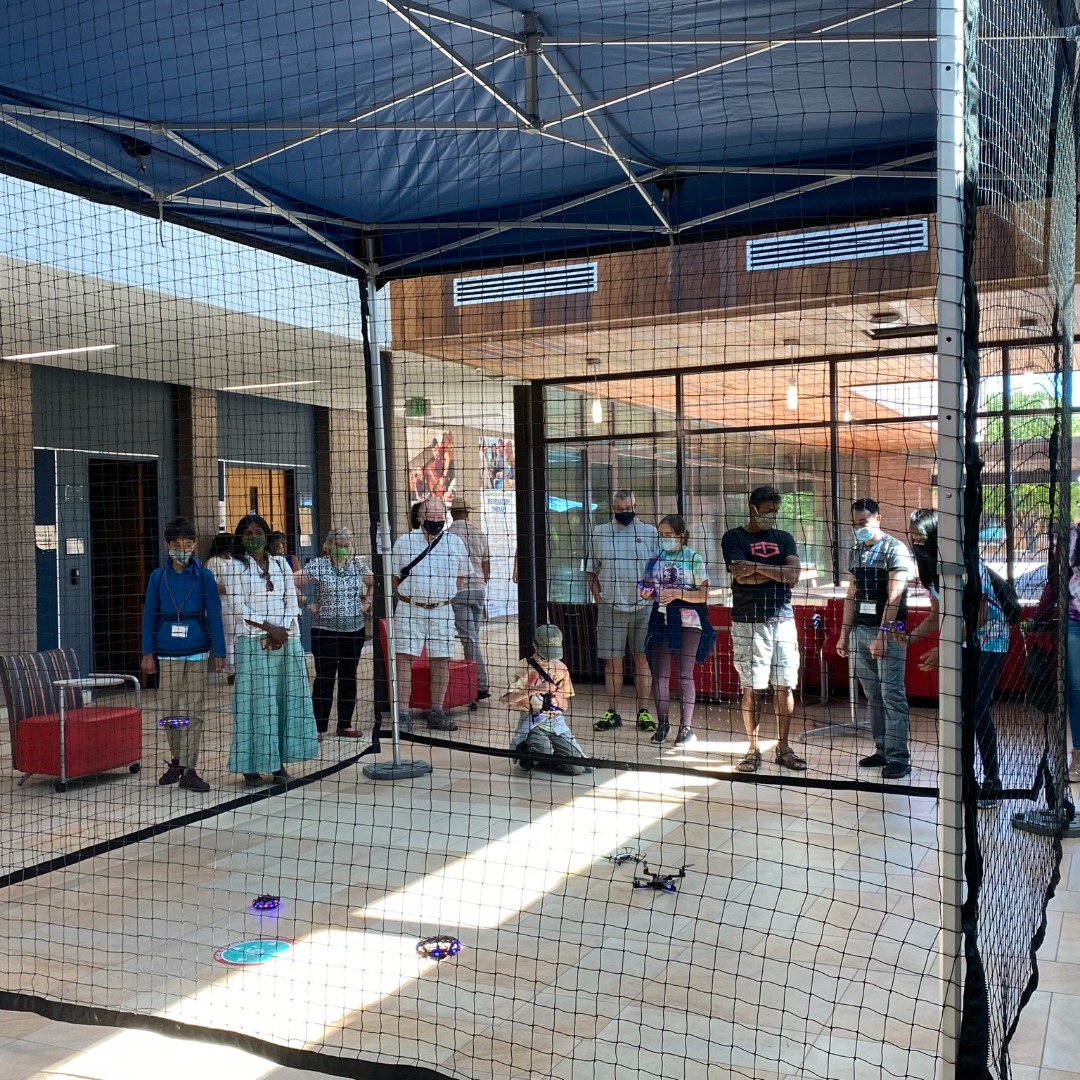 Connie: Tell us about how and why you created STEM Santa Fe.
Lina: I'm from Lebanon and left when I was 20 years old. I really liked school and enjoyed math and science. I wanted to be an engineer, but due to the Lebanese political and social climate, my parents encouraged me to go another route, so I majored in chemistry. I got into a Ph.D. program with a full ride to study in the United States at Boston College. My husband, whom I met while I was in my Ph.D. program, got a job opportunity at the Los Alamos National Lab, so we moved to Santa Fe. My first job was as a chemistry teacher at Santa Fe High, and I realized early on from teaching New Mexican teenagers the importance of and the extreme need for STEM education. I volunteered at my children's schools and organized community events, always with a STEM focus. I helped the planning of Expanding Your Horizons conferences, which promote STEM concepts and practical applications for girls. Fast forward to 2016, [when] I decided to create a nonprofit organization, STEM Santa Fe, that advocates for, develops and provides STEM programming, mentoring and resources for all youth, especially underrepresented groups in STEM, to realize their potential and expand their opportunities in a dynamic world. 
Talk about what STEM Santa Fe does.
STEM Santa Fe promotes STEM education through school-based programs and project-based programs with real-world applications for children entering fifth through 12th grade. We promote STEM career and college pathways. Our school-based programs include STEM Scaffold Santa Fe at middle and high schools serving Capital High School, Milagro Middle School, Española Valley High School and El Camino Real Academy. Our out-of-school, project-based programs include our Julia Robinson Mathematics Festivals, STEM Pathways for Girls Conference, STEM Day Camps during the summer months, and mentoring and supporting teams and clubs in STEM competitions, such as Congressional App Challenge, New Mexico Electric Car Challenge, RoboRAVE and Mathcounts. We train mentors who are STEM professionals on how to deliver these comprehensive programs that are age-appropriate, practical and fun. We work with STEM teachers to do project-based learning and to positively ignite STEM education to our students.
Why do you think STEM education is so important for New Mexican youth? 
We need diversity in STEM disciplines. Our youth have so much potential, and through STEM Santa Fe programming, we uncover interdisciplinary topics, subjects and aspects of STEM — biology, computer science, geology, anatomy, chemistry and so much more. STEM Santa Fe empowers students to look beyond, and encourage their parents, guardians and families to have a comprehensive look at STEM education as a career pathway for success.
What about kids that don't like STEM? Why do you think it's important for them?
Regardless if you like these subjects or not, it is significant to learn STEM themes because they propel workforce development, leadership, self-confidence and teamwork. New Mexico is the prime place for diversity and workforce development, while benefitting our New Mexican youth. I am very passionate about this and strive each and every day to widen the pipeline. We need New Mexican kids to enjoy STEM and to be exposed to more STEM topics. Then they can be confident, whether they like it or not.  
Can you tell us a story of a child in your program that had a breakthrough and had a positive transformation from your programs?
Recently, seven middle school and high school age students attended STEM Day Camp week specifically on app design and coding, hosted at the Santa Fe Community College. They were mentored by STEM Santa Fe staff and a computer science teacher. These students were tasked to create their own apps. They designed apps defining and promoting resources on recycling, afro-justice, indigenous issues, food banks, blood banks, gender, transgender and non-binary social justice issues. It was transformative, empowering and fantastic! Rep. Teresa Leger Fernandez attended the in-person and socially-distanced showcase at the end of that STEM Day Camp week. These seven students presented to the congresswoman and to their families their app designs. These apps were entered in a competition, the Congressional App Challenge, and are proudly representing New Mexico. We'll know the winners by Nov. 1. This experience was transformative for these students because they now have a sense of community, like-minded friends, and adults who believe in their STEM abilities. 
Why are there programs specific to girls in your organization?
As an identified female STEM practitioner, I know from personal experience the importance of having role models in the profession you want to excel at, and the importance of a social support system. I strive to have female mentors educate identified female students in our STEM Santa Fe programming. We are proud that STEM Santa Fe is female-led. We strive to build girls' interests in STEM and expose them to the variety of STEM careers, particularly in our STEM Pathways for Girls program's annual conference and monthly workshops. It goes back to promoting diversity in STEM. It is very personal to me. I'm passionate about being inclusive and continuing to provide STEM role models for all New Mexican youth.
Can you elaborate on your community partners and collaborators that make STEM Santa Fe?
To name a few, we work with Northern New Mexico College, Santa Fe Community College, STEM professionals who volunteer their time, Los Alamos National Lab, Sandia Labs, New Mexico Tech, New Mexico school districts, local businesses and individual contributors. We are grateful to Del Norte Credit Union and the Del Norte LOV Foundation's support and partnership. We annually serve about 600-700 of students from fifth to 12th grade, with about 5,000 contact hours of enriching innovative experiences in STEAM. It is awesome to have our local community support us in such a significant way. 
How can parents/guardians sign up their children to participate in your programs?
Our school-based programs are teacher-led. We currently serve students and teachers at Milagro Middle School, Capital High School and El Camino Real Community School. I am always in discussions with teachers and schools administrators on how to enrich their students' education with STEM topics and career paths. In terms of our out-of-school programs, I encourage parents/guardians/families to sign up their children through our website and learn more about what we offer at stemsantafe.org/ and sign up for our monthly e-newsletter. 
Connie Tooker Nuñez is the director of the Del Norte LOV Foundation, an independent foundation associated with Del Norte Credit Union.